Why Bad Work-Life Balance Is Riskier Than You Think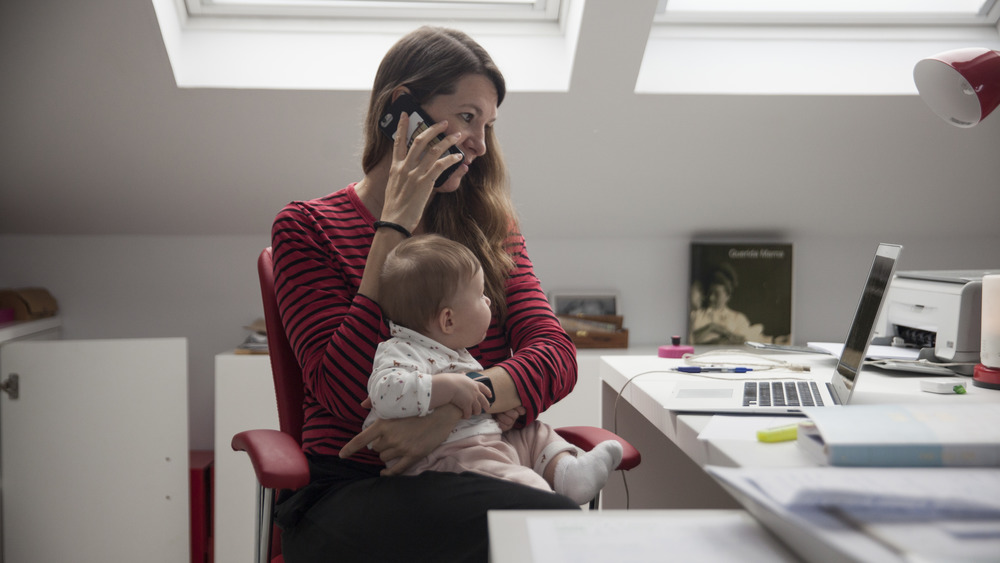 Miguel Pereira/Getty Images
Achieving a work-life balance takes constant adjustment. Even when people stay home because of a worldwide pandemic, making telecommuting a more acceptable option, we feel pressure to err more on the work side of the scale. A recent study of 3.1 million people at more than 21,000 companies across 16 cities worldwide found that people worked more during the COVID-19 lockdown in the spring, stretching the workday roughly 48 minutes longer (via Bloomberg).
The study from the National Bureau of Economic Research assessed email and meta-data from online meetings to arrive at that number. Guess what else? Employees in the study sent an average of 1.4 more emails a day to colleagues — and attended 13 percent more meetings (via Bloomberg). That study, coupled with others about work-life balance and people's physical and mental health, offer a dour picture of what logging too much time on the job can cost. 
The most recent analysis, published in July, reviewed data from 32,275 working adults from 30 countries in Europe and found a "strong association between work-life conflict and poor self-reported health" (via BMC Public Health). Researchers encouraged organizations, governments, and policymakers to provide "conducive working conditions and social policies for working adults to deal with competing demands from work and family activities" (via BMC Public Health).
Longer workdays boost risk of stroke, depression, and anxiety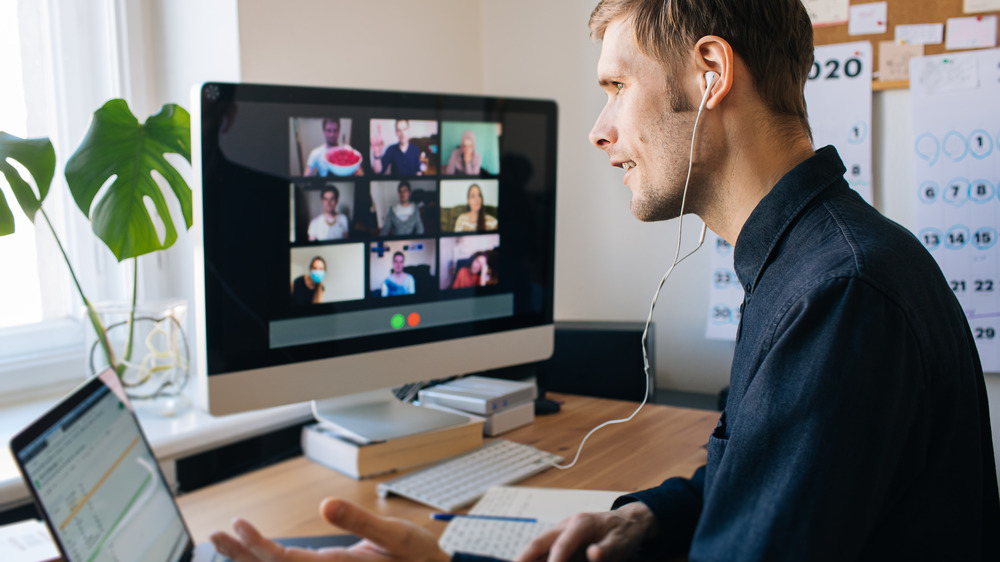 Shutterstock
Sadly, that's a recommendation that other researchers have made after finding additional links between a high number of work hours and other health risks. One analysis published in 2015 in the medical journal The Lancet noted that people who worked more than 55 hours per week had a higher risk of stroke compared with those who worked "standard hours" (via The Lancet).
Another study from The Journal of Vocational Behavior looked at work-life balance for 1,416 people across seven different cultures worldwide. Workers who reported a strong work-life balance, unsurprisingly, were satisfied with both their jobs and their lives. Those who felt unbalanced were more likely to experience anxiety and depression. 
Try recalibrating your work-life balance by setting priorities based on what's most important to you, career and leadership coach Kathy Caprino told Insider. If you were to look back on your life, what would your regrets be? "For most people, the answer ... isn't 'I wish I worked harder.' It's more about connection with others, physical activity, time in nature, experiencing more joy" (via Insider).
Take a break for lunch, stretching, or exercise during your work hours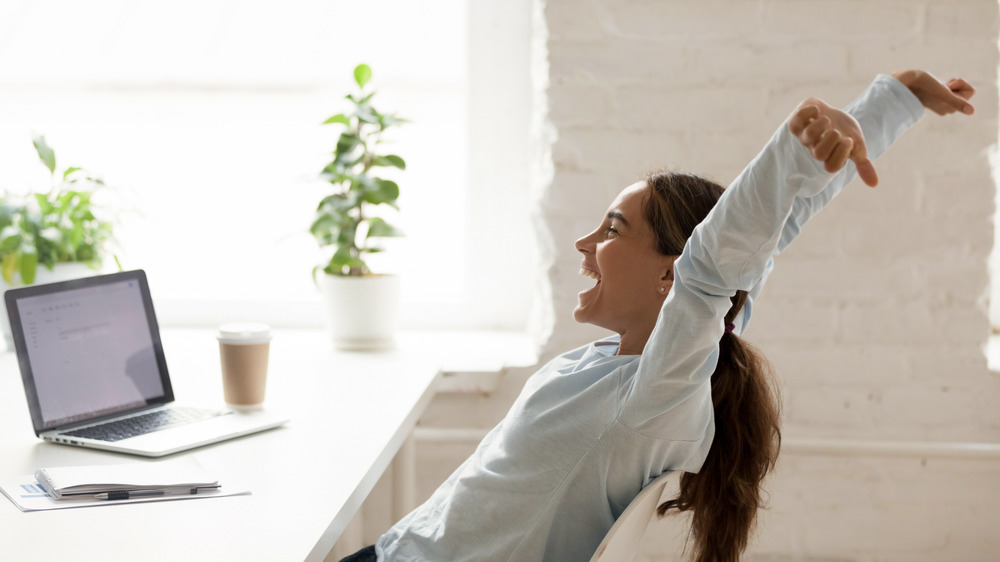 Shutterstock
Granted, it can be tough to create work-life balance when you're working in your living room or dining room. So pencil in 30 minutes for lunch away from your computer and your phone by eating outside or in another room, adds career coach Eefke Jansen. You'll feel more recharged when you return (via Insider). Also give yourself time for exercise, even if it's a short walk.
Many working people suffer from what Caprino calls "perfectionistic overfunctioning," or "doing more than is healthy, appropriate and necessary and trying to get an A+ in all of it." Don't feel embarrassed or awkward about asking for time for yourself, she said (via Insider).
"If we don't speak up and stand up for what we need and want in our lives, and if we don't make the stand to balance our work lives with other non-work endeavors and activities ... our physical and emotional wellbeing often suffers for it," she told Insider.