The Workout Routine That Totally Transformed John Krasinski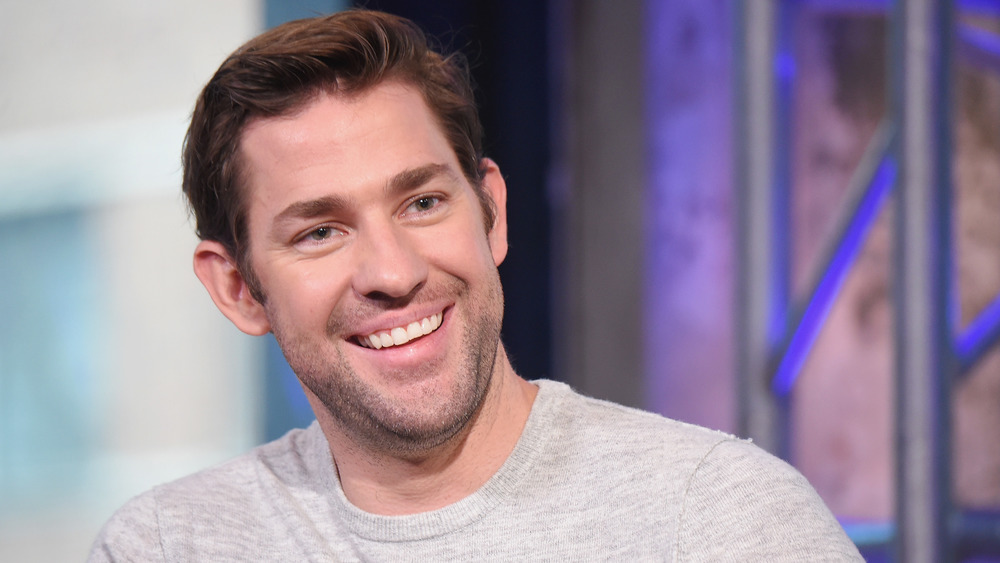 Michael Loccisano/Getty Images
John Krasinski has come a long way since appearing on our screens in his breakthrough role as the oh-so-lovable Jim Halpert on The Office in 2005. Better known today as somewhat of an action hero after his leading role in Tom Clancy's Jack Ryan, his impressive acting skills aren't the only thing that has people talking — it's his workouts!
According to Men's Health, in 2016, Krasinski dropped about 17 percent of his body fat for his role as former Navy SEAL, Jack Silva, in 13 Hours: The Secret Soldiers of Benghazi. Apparently, the actor not only trained twice a day, five days a week, but he also stuck to a seriously restrictive diet. "I gotta be honest: It was brutal at times," Krasinski told Men's Health. "We did tons of metabolic work, dragging sleds and all this stuff I've seen NFL players do," he continued. 
But despite this, John Krasinski's been addicted to working out ever since, which made his preparation for the role of Jack Ryan slightly easier.
John Krasinski's workouts are somewhat influenced by military training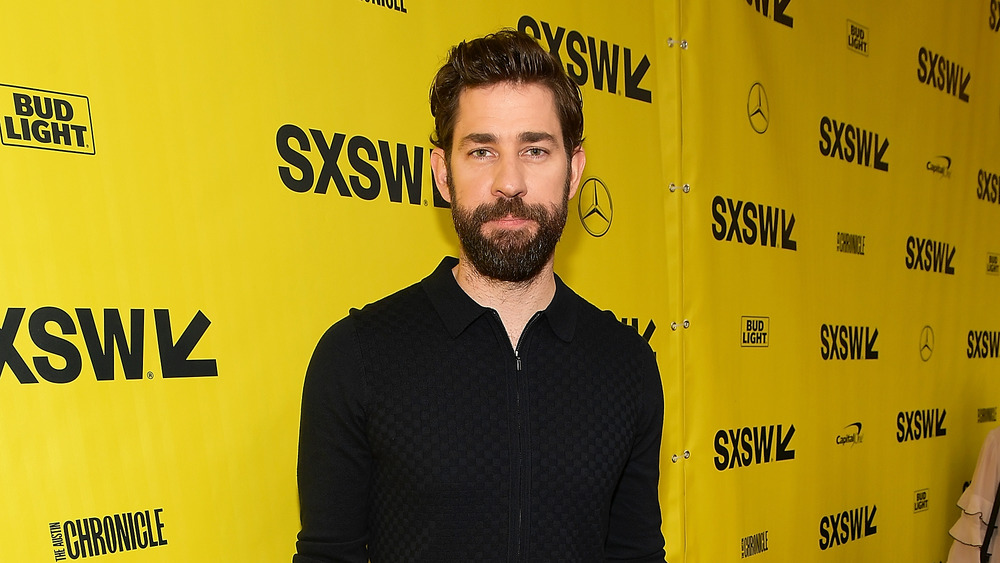 Matt Winkelmeyer/Getty Images
Working with Simon Waterson, an ex-commando of the British Royal Navy, Krasinski's workouts are (unsurprisingly) influenced by Waterson's military training. "There are ideals that you experience in the military that never go away," Waterson told Men's Journal. "I wouldn't say that I train like a drill sergeant but there is that focus on structure, frequency, efficiency and intensity." And it all starts with a five minute warm-up on the treadmill on an incline, followed by five minutes on the stepmill, and a steady paced 1,000 meters on the rowing machine.
After the warm-up, conditioning training begins, which is usually made up of four circuits, involving a mix of lateral raises, push-ups, dumbbells, bicep curls, sprints, and more, with minimal rest. Next up, is strength circuits (think flat benches, pull-ups, deadlifts, weighted dips, dumbbell rows, and incline flys) in three descending sets, starting with twelve reps, followed by eight reps, and ending with six reps, again with minimum rest. To finish, John Kraniski works with resistance bands, to complete exercises such as side bends, Roman chair straight leg raises, and knee raises. 
Props to the star, we're exhausted just reading about it!