The Real Health Benefits Of Chia Seeds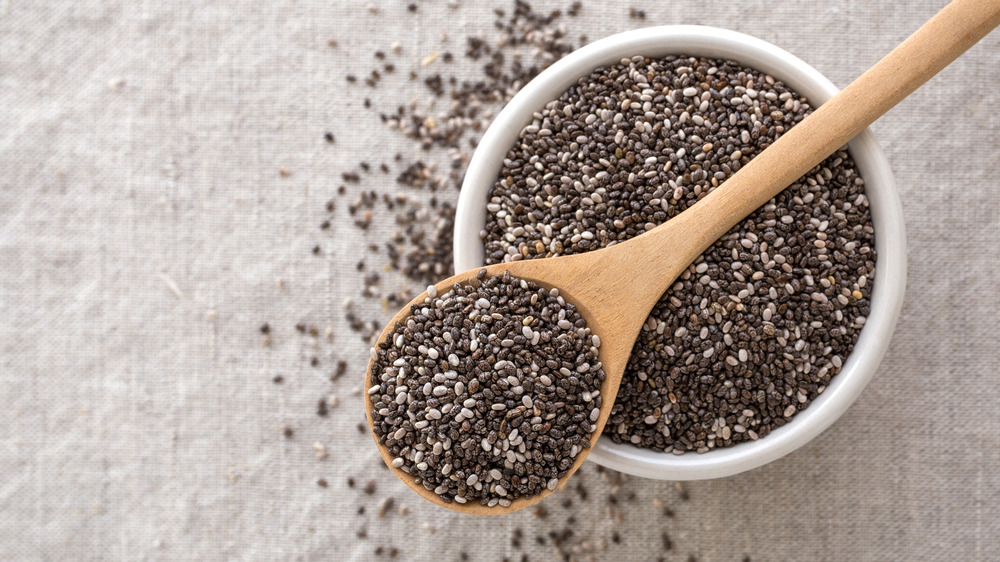 Shutterstock
Chia seeds have been referred to as a "superfood" for years. You can often spot on the menu at every self-dubbed health cafe or on display at your local health store. But what exactly are chia seeds? And, more importantly, what's so great about them? Are chia seeds really that healthy?
"Chia seeds are robustly nutritious seeds that originate from the plant Salvia Hispanic L," Alicia Romano, registered dietitian at Tufts Medical Center and media spokesperson for the Academy of Nutrition & Dietetics, explained to Good Housekeeping. "The seed itself is a complete protein and one of the richest sources of omega-3 fatty acids."
According to registered dietician Monica Nedeff, the real benefit of chia seeds is that are great for your heart. Referencing a recent study of the benefits of chia seeds, she told The Beet, "[The scientific review found the] high omega-3 content of chia seeds to be helpful in reducing inflammation, decreasing cholesterol, and lowering blood pressure — great in supporting a healthy heart." 
Chia seeds are believed to reduce the risk of chronic diseases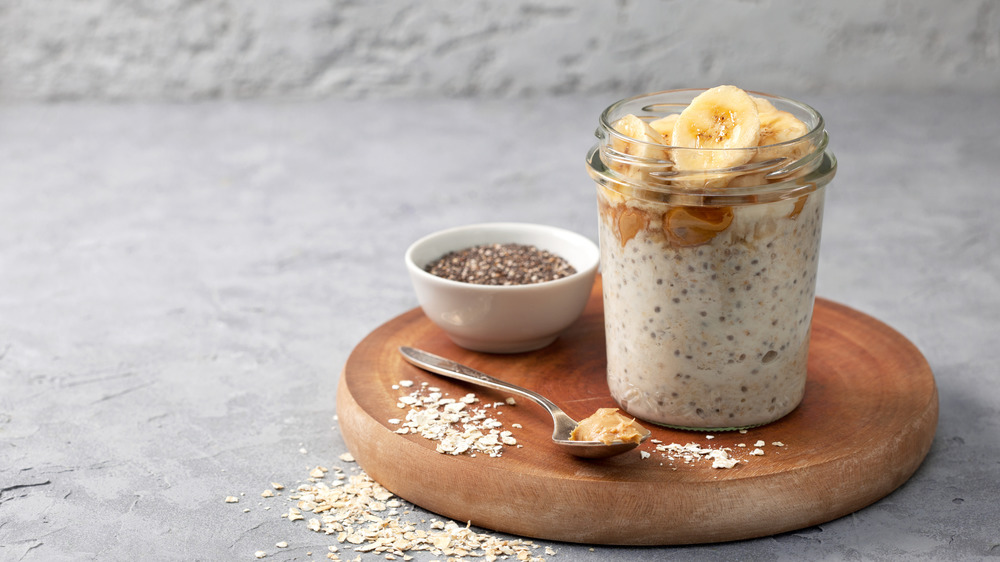 Shutterstock
Better still, the antioxidants found in chia seeds have been seen to reduce "the risk of chronic diseases, such as cancer, as well as the protective benefits in preventing diabetes, Alzheimer's, and Parkinson's Disease," said Nedeff. They are also believed to assist with weight loss, digestion, and gut health (via Healthline).
But that doesn't mean you should start adding them to every single meal. "If you've never eaten them, it's probably a good idea to start gradually with one teaspoon and work your way up to one to two tablespoons to give your body time to adjust to the fiber content," Susan Bowerman, a registered dietitian in Los Angeles, warned The Healthy. "Eating too much could cause mild digestive upset, as would be the case from eating too much of any type of fiber in one sitting." Be sensible and listen to your body.