If You Traveled For Thanksgiving, Here's Why You Should Get Tested For COVID-19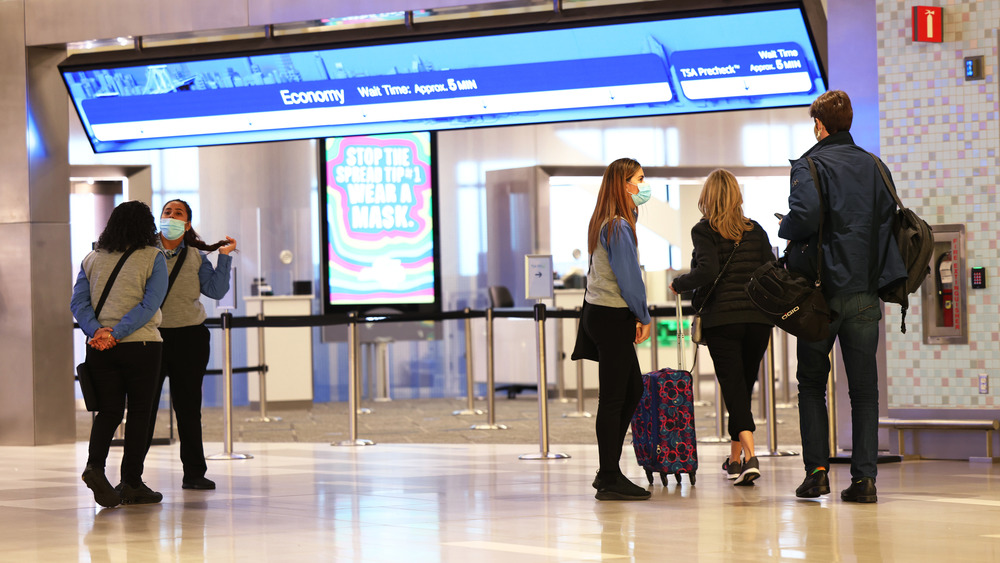 Michael M. Santiago/Getty Images
Thanksgiving often means reconnecting with family, but if you met up with friends or others outside your household over the holiday, you might have been exposed to COVID-19, health officials say (via CNN).
Forty percent of infections are asymptomatic, health officials say. What's more, daily coronavirus hospitalizations in the United States are close to reaching 100,000 — the highest they've been since the outbreak reached the country earlier this year.
As a result, White House coronavirus task force coordinator Dr. Deborah Birx urged travelers to get tested for the virus. "If your family traveled, you have to assume that you were exposed and you became infected," Birx told CBS on Sunday. She also recommended that anyone older than 65 get tested immediately if they develop any symptoms.
The Centers for Disease Control and Prevention before Thanksgiving recommended that Americans not travel for the holiday, citing the "exponential growth" in cases around the country. At the time, more than 11.5 million people nationwide had been diagnosed with the virus, according to Johns Hopkins University, which is keeping track of coronavirus statistics.
Millions stuck to their travel plans, anyway, according to the Associated Press (via WFLA NewsChannel 8). Although the number of people flying the weekend before Thanksgiving was about half of those who traveled during that time in 2019, that still amounted to about 3 million people — the biggest airport crowds since mid-March.
More than 11 million people flew over Thanksgiving, despite warnings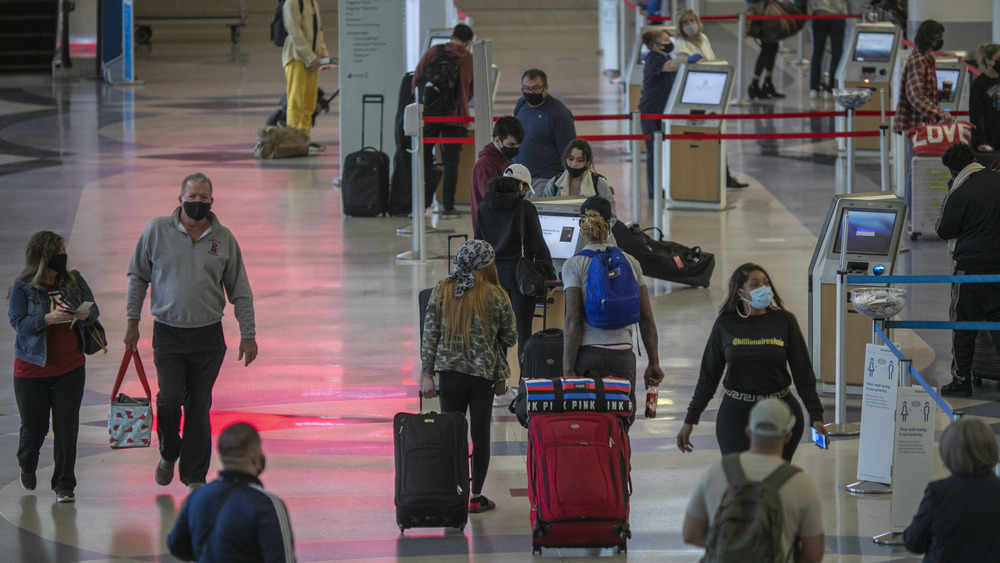 David Mcnew/Getty Images
The Transportation Security Administration said that more people — 11.7 million people — passed through airport security on Sunday than on any other single day since the pandemic struck the United States.
Many colleges had ended in-person classes, prompting students to return home. Also, many people were convinced they could travel safely, considering the thinned crowds. Stephen Browning, a retired executive from Tucson, Arizona, told the Associated Press that he planned to fly to Seattle for Thanksgiving with his sister — only one of about 10 guests compared to the usual 30. His sister had asked everyone attending to get a coronavirus test. Browning also said he wouldn't remove his mask to eat or drink on the flight.
However, because the virus has an incubation time of up to 14 days, U.S. Surgeon General Dr. Jerome Adams said infections and hospitalizations related to Thanksgiving may not appear until the first full week of December at the earliest (via CNN). "Make sure you're washing your hands and make sure again if you've been in a gathering of more than 10 people without your mask on over the last several days, please get tested in the next three to five days," he said.