The Real Reason Men Are More Attracted To Women Who Smile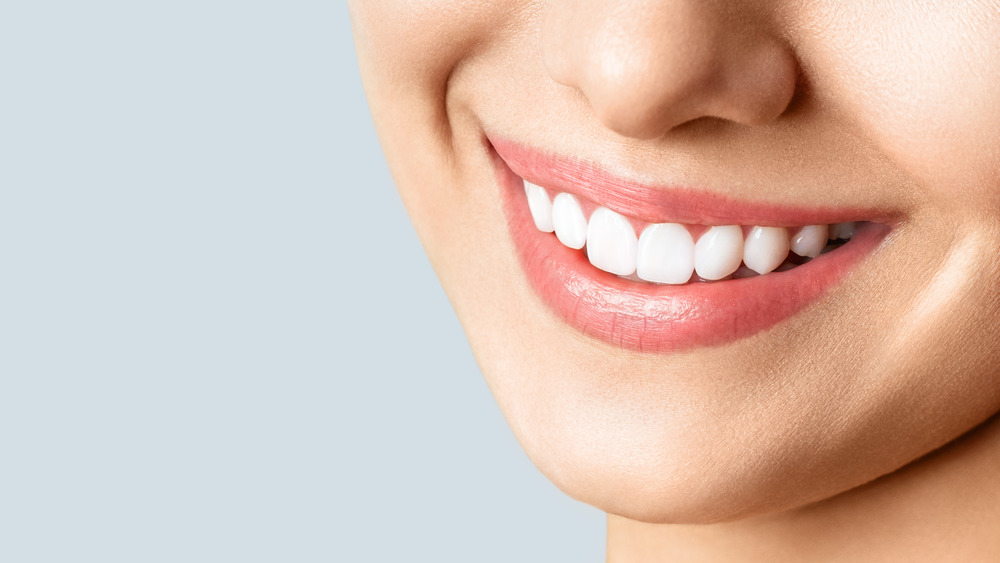 Shutterstock
Why are you smiling, ladies? Is it because you just completed your morning run, your kids actually thanked you for how much you do for the family, or is it because that blazer you've been eyeing finally went on sale? No matter the cause, your smile may be working double duty by both showing your happiness and making you more attractive to the opposite sex. That's right, your grin radiates good vibes to the males around you. Here's why men are more attracted to women who smile.
Jessica Tracy, a University of British Columbia psychology professor, directed a study on sexual attractiveness by exhibiting pictures of the opposite sex to both men and women. She then asked for their initial responses on sexual attractiveness based on the expressions they had witnessed. While men were found to be more attractive when they looked more brooding, women were a different story. "Women who smile are absolutely very attractive. That was by far the most attractive expression women showed," Tracy told Reuters.
Smiling is a way we connect with people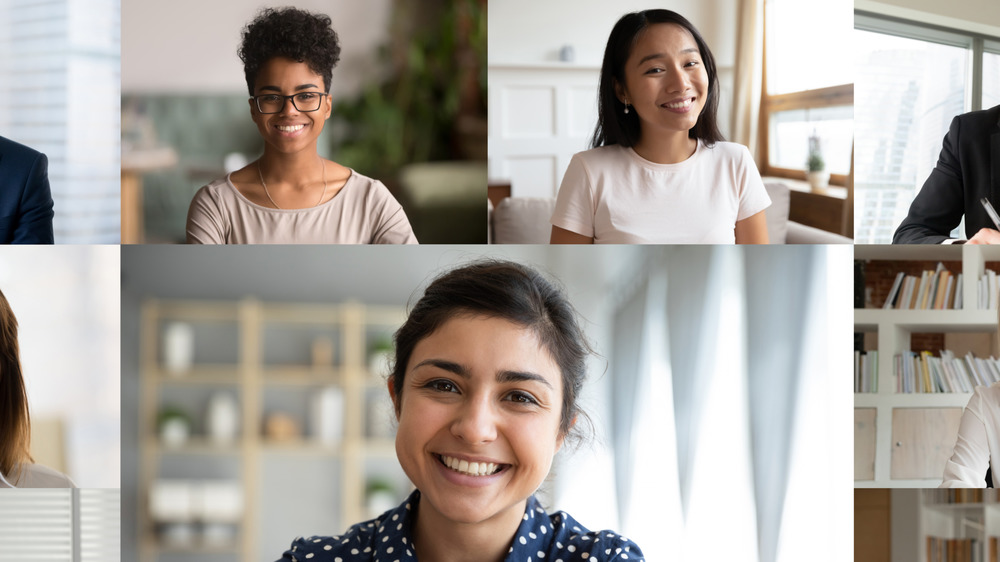 Shutterstock
Another reason for why flashing your grin is attractive to men is that it may help them feel a connection with you. Author, Marianne LaFrance, an experimental psychologist at Yale University explained to Wired how smiling is a powerful way to connect with other people: "I found that in obituaries people often, more than any other attribute, mentioned their loved one's smile. Why is it that, after a person is dead, they are described as someone with a smile? It is one more indicator that smiling is a way we connect with other people," said La France. "In a way that can be easy to underestimate, but in fact I don't think its importance can be underestimated."
And lastly, whether it was meant to or not, men may take the smile they receive from a woman as a suggestion of flirting. Some men may see a woman smiling at them as a sign that they are available, which ignites attraction, according to Science of People.
So maybe you are smiling to appear more attractive, trying to make a connection, flirt, or simply because that blazer really is on sale. We hope that after learning the power of your grin, you will keep flashing it whenever you feel like it.