Here's The Item On Taco Bell's Menu With The Least Amount Of Calories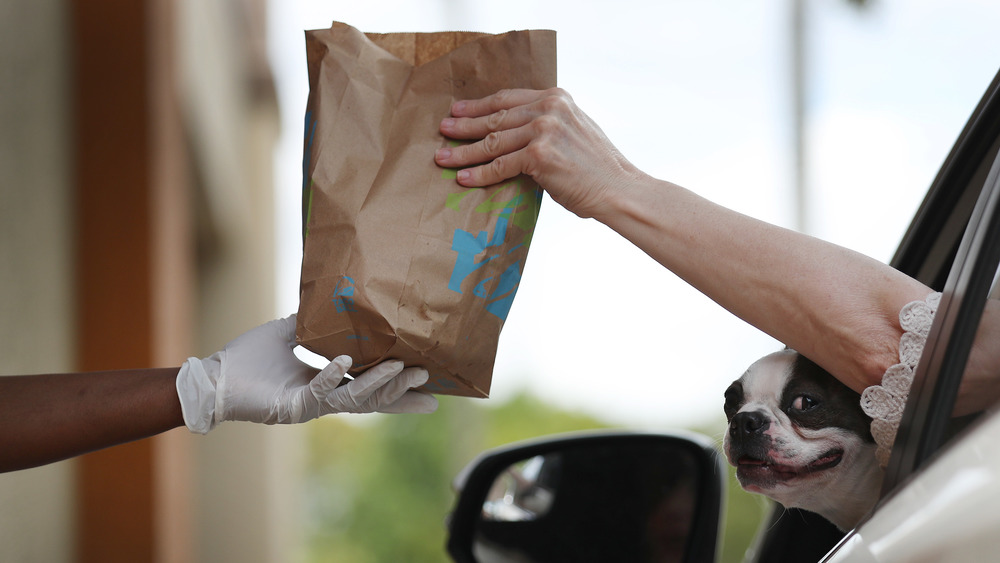 Joe Raedle/Getty Images
Eating at Taco Bell does not mean you have to consume a lot of calories. Not only are some options on the menu low in calories, but we know a trick for making any menu item's calorie content lower. Yes, even that massive beef burrito you allow yourself every excuse to indulge in. Enjoy some Taco Bell without going over your calorie limit by following some of the tips below.
Most of the items on Taco Bell's menu, about 75 percent, are lower than 500 calories. You can reduce that even further by asking for "fresco style" on your item. Fresco style replaces high-calorie and fat content ingredients (like cheese, sour cream, and mayo-based sauces) with pico de gallo (diced tomatoes, white onions, and cilantro). Use this not-so-secret-anymore customization with any order you want, and you can cut the calorie content even further, by up to 25 percent (via Taco Bell). 
Taco Bell recommends three items under 350 calories each, and if you want to cut even more calories, four items under 200 calories each. 
Taco Bell low-calorie menu items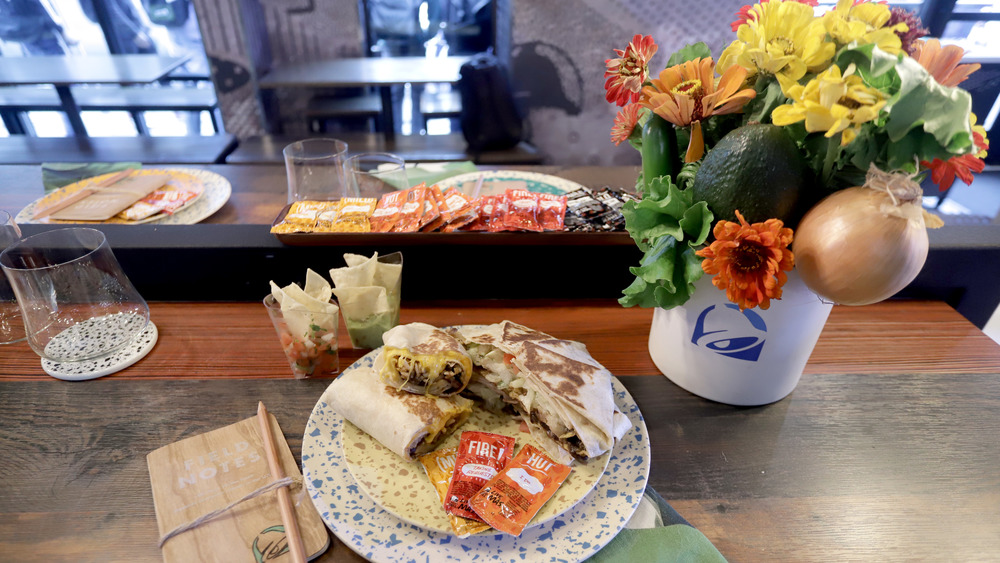 John Parra/Getty Images
Get ready to make a low-calorie Taco Bell run: the items under 350 calories are the Burrito Supreme with chicken, fresco style with 340 calories, the Burrito Supreme with steak, fresco style with 340 calories, and the bean burrito, fresco style with 350 calories. The items under 200 calories are the crunchy taco with 170 calories, crunchy taco, fresco style with 140 calories, a soft taco with steak, fresco style with 140 calories, and an order of black beans and rice with 170 calories (via Taco Bell). 
According to this list from Taco Bell, the item with the lowest calories is (drum roll please) a tie between the crunchy taco, fresco style or the soft taco, fresco style — both coming in at a mere 140 calories each. Also, Taco Bell has a full menu online with all of the nutrition information you could ask for.