Why You Should Think Twice Before Drinking Coffee On A Plane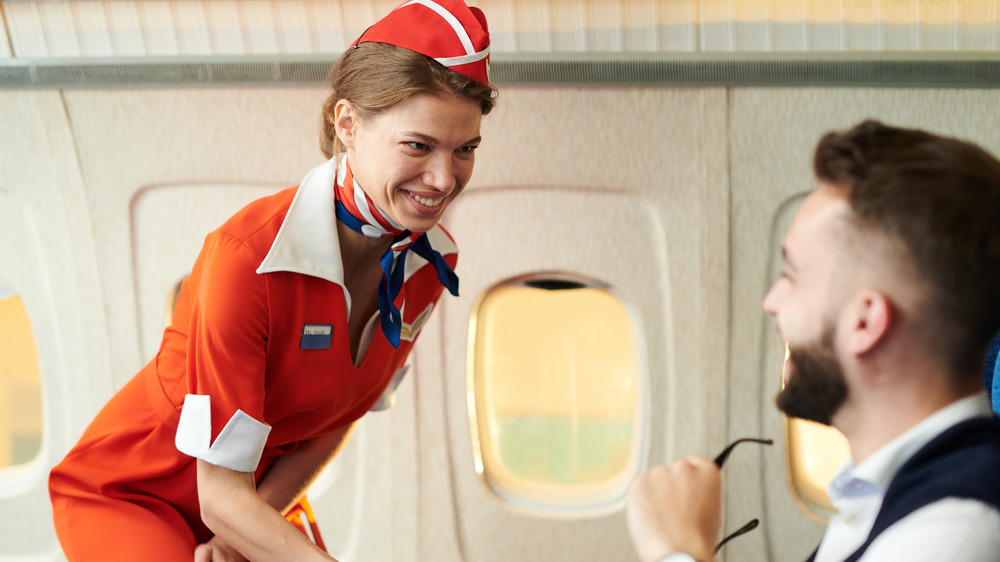 Shutterstock
We know what it's like to travel. Just the thought of running through airports, carrying heavy luggage, and barely making connections makes us want to take a nap. You may have finally made it on the plane, and want to have a hot caffeinated beverage before landing. But before you do, consider what your cup of coffee or tea will be made with.
A study explored on Health found that three of the 11 major airlines sampled had water that was safe enough to drink. Only three! Therefore, ordering a beverage that needs to be made with the tap water on the plane poses a health risk. Yes, the federal government implemented an Aircraft Drinking Water Rule in 2011 that required airlines to provide safe drinking water, but the study also took into account the number of times this rule had been violated by both major and regional airlines.
Charles Platkin, PhD, JD, MPH, the executive director of the Hunter College NYC Food Policy Center, shares with Health, "Alaska Airlines and Allegiant win the top spot with the safest water in the sky, and Hawaiian Airlines finishes No. 2." JetBlue and Spirit Airlines ranked the lowest of the 11 major airlines sampled.
The water on board comes from various locations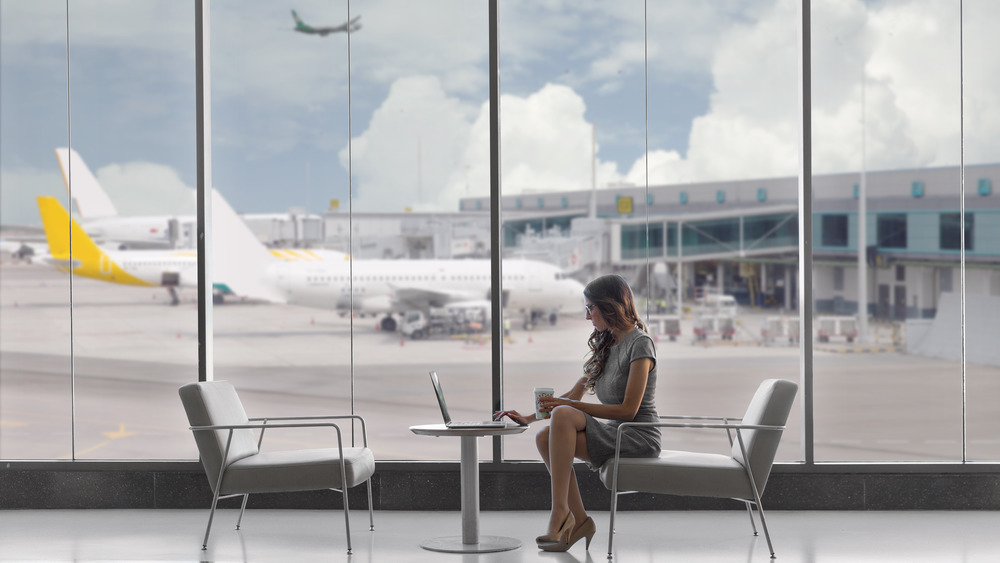 Shutterstock
Where does the water on airplanes comes from, and how does it get there? "An aircraft flies to numerous destinations and may pump drinking water into its tanks from various sources at domestic and international locations," Health shares. "The water quality onboard also depends on the safety of the equipment used to transfer the water, such as water cabinets, trucks, carts, and hoses."
Even airline attendants are skeptical. Time interviewed a flight attendant named Jenny who has worked for a major airline for 20 years. "I won't drink the tap water," she says. "I just don't always trust the cleanliness of the aircraft and the testing of it." Jenny goes on to share the amount the water tanks are actually cleaned on planes. "We only truly clean once a year," she says. "I've been on planes that are constantly running. It's almost like a subway in New York. We know things are dirty in the system and it takes a little while to clean it out." Next time you crave a dose of caffeine while on a plane, you might consider waiting until you get to your destination.