Can You Get A COVID-19 Vaccine If You're Pregnant?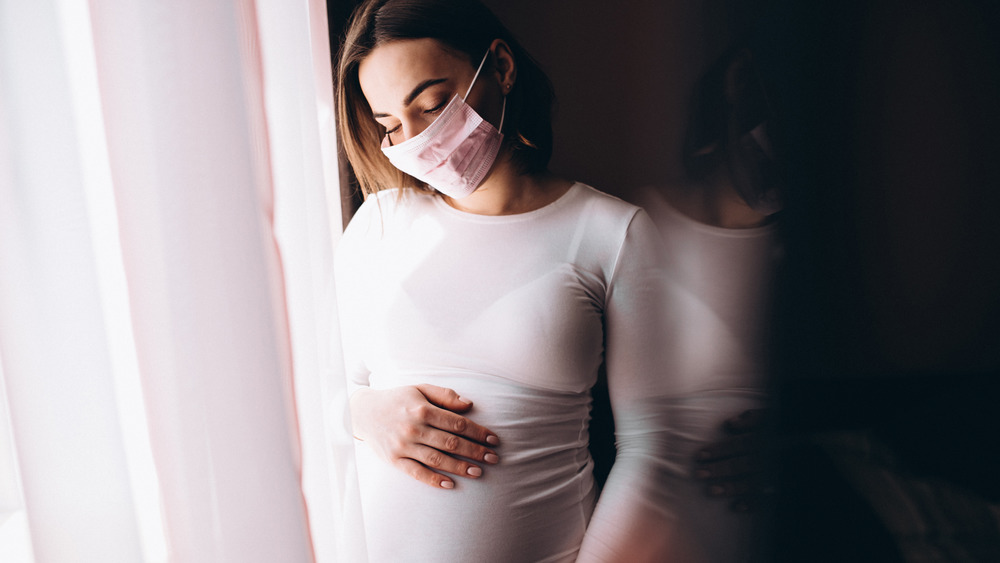 Shutterstock
The pandemic has likely put a huge damper on your year, and that's putting it kindly. We're all excited to see what the new normal will look like, and after months of clinical trials, a COVID-19 vaccine is ready to make its debut to the public. According to Health, the Secretary of Health and Human Services, Alex Azar, the FDA plans to authorize the Pfizer vaccine, and the first shots were administered on December 14 (via Wall Street Journal).
Since we're starting to take those first steps towards a future that holds protection against the coronavirus, it's natural to wonder about the vaccine if you're pregnant. Are you a candidate for the vaccine during those 40 weeks?
Based on what we know at this time, the CDC has reported that pregnant people are at an increased risk for severe illness from COVID-19. It is also known that pregnant people with COVID-19 might be at increased risk for unfavorable outcomes, such as preterm birth.
Although pregnant mothers are at risk, the vaccine is currently not available for them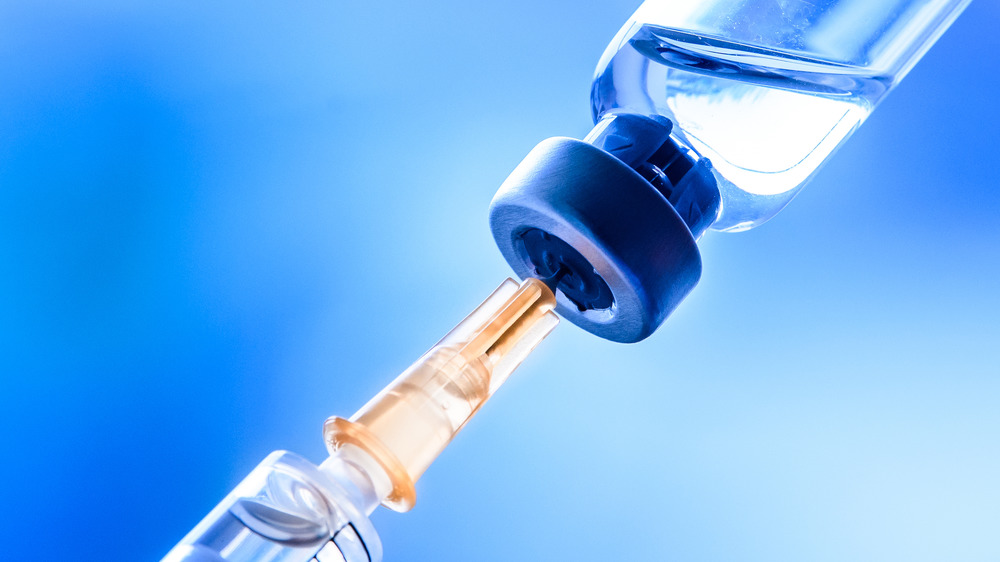 Shutterstock
Unfortunately, even with these future new mothers being proven to be at extra risk during the pandemic, it is currently not advised for pregnant people to receive the COVID-19 vaccination. According to U.S. News, pregnant women were excluded from clinical trials of the vaccine, so there is no data available on the effects and safety of the vaccine in pregnant women.
Christopher Zahn, M.D., vice president of Practice Activities for the American College of Obstetricians and Gynecologists (ACOG), told Health the ACOG will continue to monitor data and recommendations for pregnant women as soon as they are made available. He noted that guidelines will be drawn up "as soon as enough information is available from FDA and ACIP to adequately inform recommendations for the use of these impending vaccines in pregnant and lactating patients."
If you are pregnant and wondering how you can protect both yourself and your fetus, there is a silver lining. Although a COVID-19 vaccination is currently not available to you, you can still protect yourself from threatening symptoms by getting the flu vaccination. The CDC highly recommends vaccinating women against the flu during each pregnancy as it helps protect both them and their babies. And luckily, studies have shown the flu and whooping cough vaccines are very safe for pregnant women and developing babies.