The Real Reason More People Are Meditating And Exercising Outdoors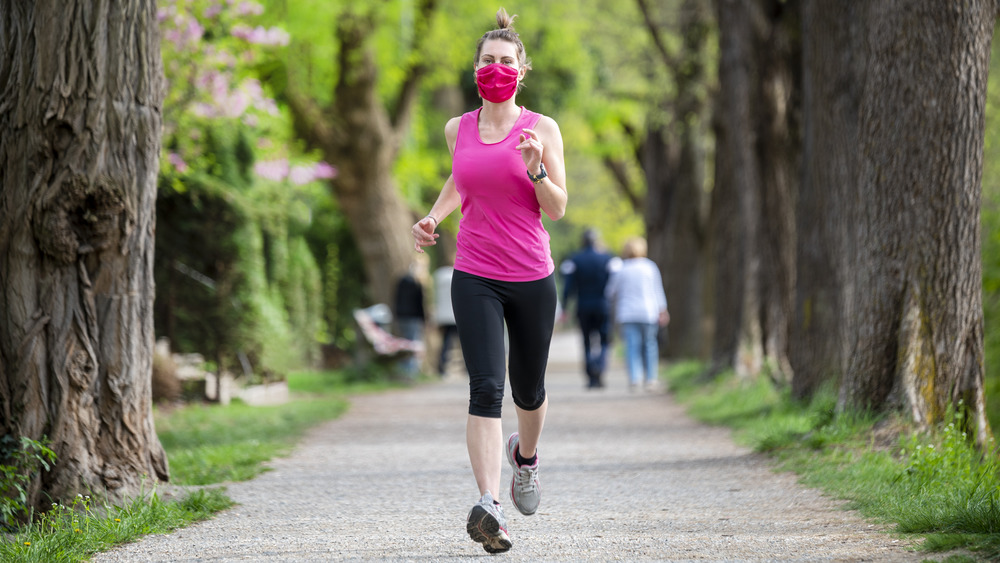 Shutterstock
As the COVID-19 pandemic has raged around the world, people have been seeking new ways to stay calm and stay fit. Without the ability to go out to leisurely dinners and happy hours with friends, or the option of working out inside of gyms and in spin classes, meditation is the new stress-busting option, and running, walking, and cycling outside have become the most popular form of exercising, according to data collected by FitBit and Strava. 
Strava, a popular fitness recorder and social media platform for athletes, released their 2020 numbers earlier this month and noted that across the board, activity outside was on the rise. In the UK, there was a whopping 82 percent increase in outdoor activity, from rides to walks to runs. From 2019 to 2020, athletes who were active on Strava increased their activity frequency by 13 percent. Globally, cyclists logged 8.1 billion miles of riding. And walking time tripled compared to 2019, while running, cycling, and indoor workouts saw a 150 to 200 percent increase.
Even as we head into winter months, it's still worth getting outside in nature as much as possible: Research has shown that getting outside for a simple walk can have a positive impact on your ability to handle stress and anxiety.
What about stress reduction?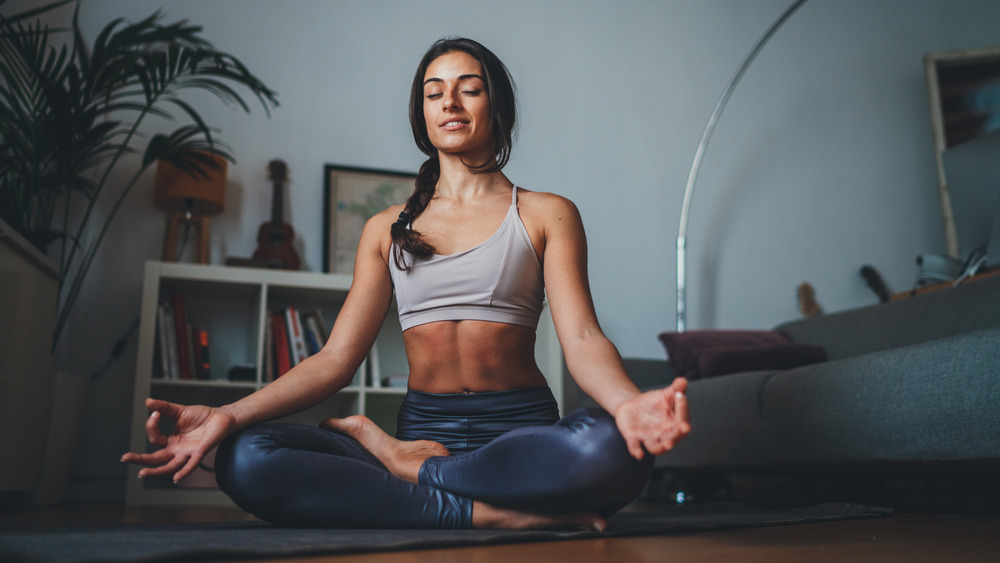 Shutterstock
While anxiety, thanks to the pandemic, is at an all-time global high, finding an activity that can help tame stress and feelings of anxiety is critical (via The Washington Post). "We're now hitting a period of uncertainty where a lot of people are asking themselves how long they can keep it up," Liselotte Dyrbye, a Mayo Clinic doctor and burnout expert told The Washington Post back in March, adding, "The teapot can only boil for so long."
Perhaps that's what prompted the sudden interest in minutes spent meditating. FitBit reported that stress-relieving activities, as well as activities that don't require gym access, are on the rise, with meditation leading the charge. The number of people meditating rose sharply in 2020, a whopping 2,900 percent across the board, with even higher percentages of the 30 to 49-year-old population taking time out of their days to focus on their breath. 
Unsurprisingly, the number of yoga practitioners also rose sharply. Since meditation and yoga can easily be done with minimal props and in small spaces, it makes sense that during mandatory lockdowns and voluntary social distancing protocols, people are seeking ways to destress that can be done anywhere.