What You Need To Know About Bell's Palsy And The COVID-19 Vaccine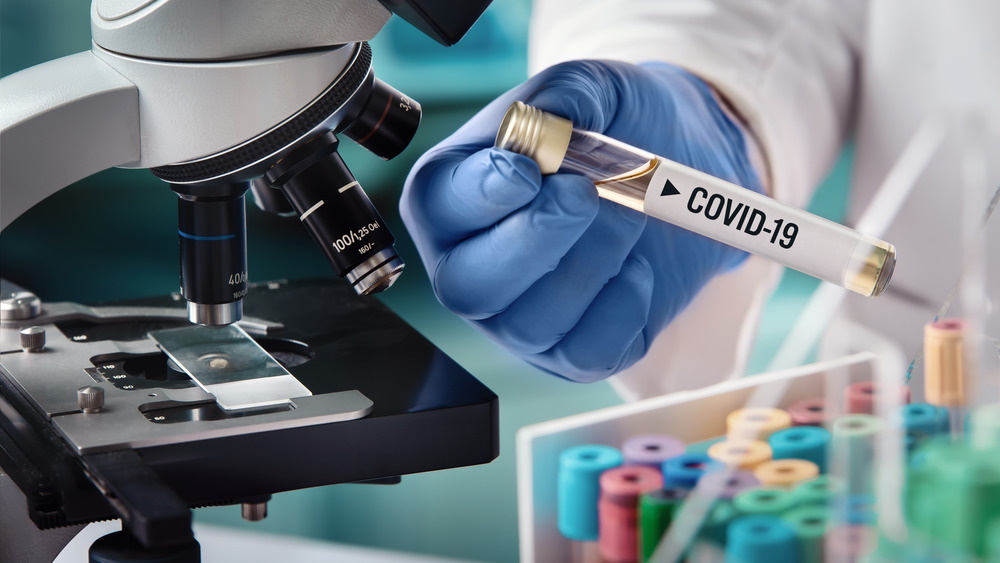 Shutterstock
The COVID-19 vaccine is at the top of the headlines, and while you may be hearing different things about it, here is what you need to know about its relation to Bell's palsy. Currently, Pfizer and Moderna recommend watching for symptoms of Bell's palsy as eight people have reported the condition after getting the vaccine. Bell's palsy triggers a weakness on one side of your face, causing it to droop which makes your smile one-sided and that eye difficult to close (per Mayo Clinic). The condition is usually temporary, clearing up within six months.
According to CNBC, Moderna reported four cases of Bell's palsy within their clinical trial of over 30,000 people, and one of those cases is from the placebo group. Pfizer also reported four cases of Bell's palsy from their trial of approximately 43,000 participants, and none of those were from the placebo group. According to a staff member of the FDA, the vaccinated participants began seeing the paralysis between 22 days and 32 days after immunization. 
Should this affect your decision on getting the COVID-19 vaccine?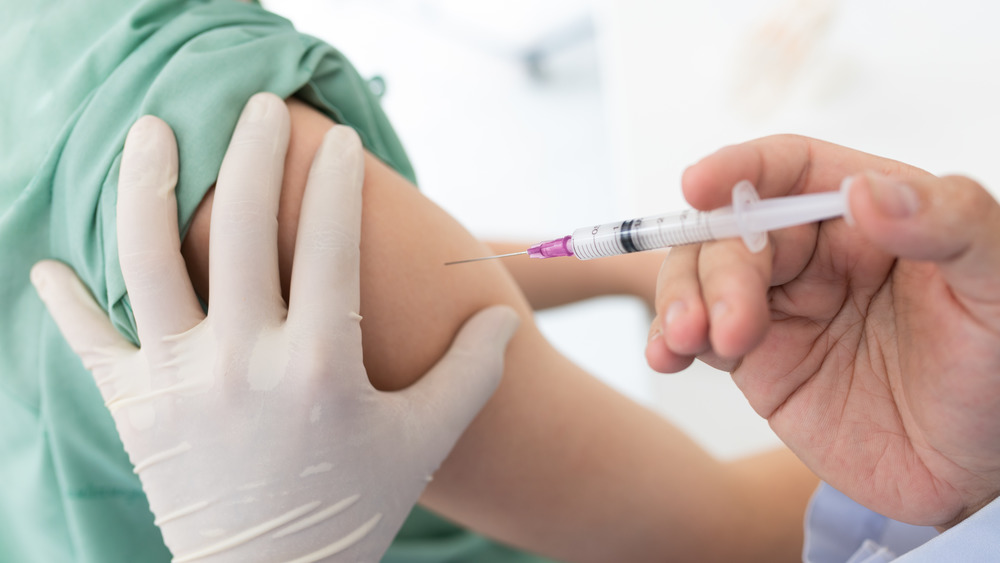 Getty
The FDA is not currently concerned with these numbers, stating in a December 10th briefing, "The observed frequency of reported Bell's palsy in the vaccine group is consistent with the expected background rate in the general population." According to WAVY, the Bell's palsy cases are not likely related to the vaccine, but there is false information trending on social media, which may deter people from getting the immunization. The misleading media posts have prompted Twitter to implement a policy removing false COVID-19 information.
Director of the FDA's Center for Biologics Evaluation and Research, Dr. Peter Marks, states that they will be able to access the data regarding Bell's palsy and the vaccine quickly as their theory regarding the eight cases is that it "just was an imbalance in background rates like we've seen in other trials." However, Marks also says that they will be investigating further results to restore reassurance that there is no relation between Bell's palsy and the vaccine. Voting member of the FDA's Vaccines and Related Biological Products Advisory Committee, Dr. Paul Offit, also believes the condition merits monitoring telling CNBC, "I'm not dismissing that yet."