How Vaccine Companies Are Battling The New Coronavirus Strain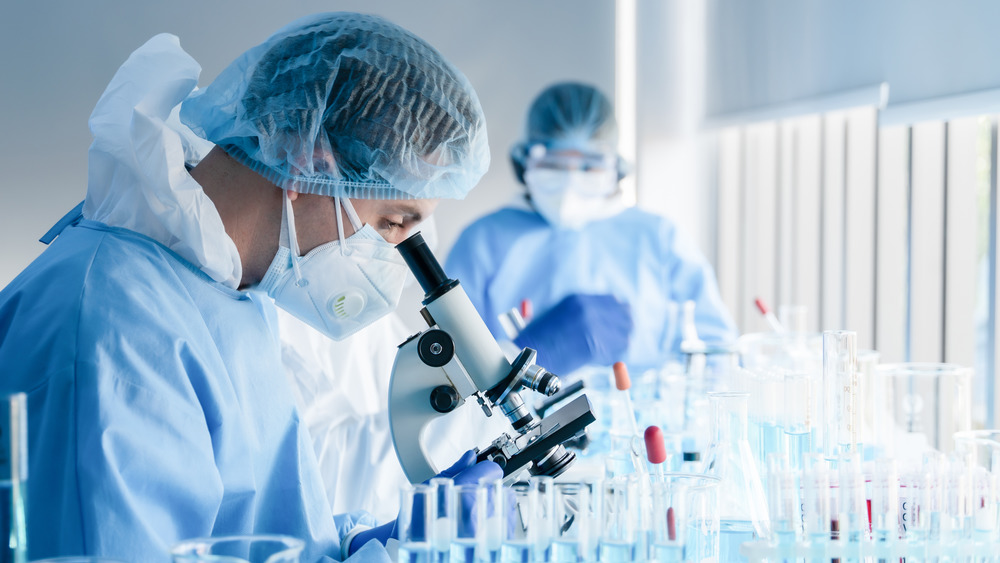 Shutterstock
As people in the U.S. begin to receive Pfizer and Moderna vaccinations to battle the COVID-19 virus, a new strain of the coronavirus found in the UK has people asking: Will the COVID-19 vaccines be protective against this new, potentially more fast-spreading strain of the virus? Both Moderna and Pfizer, as well as several high-level researchers, believe that it will.
Both Pfizer and Moderna's vaccines have worked on multiple strains of the COVID-19 virus, and both companies believe that the vaccines will be effective on this one as well. "We expect that the Moderna vaccine-induced immunity would be protective against the variants recently described in the UK; we will be performing additional tests in the coming weeks," Moderna said in a statement to CNN. 
BioNTech, the German company that worked with Pfizer on the vaccine, has said that they have confidence that the vaccine will work against the new strain. "We don't know at the moment if our vaccine is also able to provide protection against this new variant, but scientifically it is highly likely that the immune response by this vaccine also can deal with the new virus variant," BioNTech CEO Ugur Sahin said in a statement (via The Hill). Full data from BioNTech and Pfizer is expected within two weeks.
Should you still plan to get vaccinated?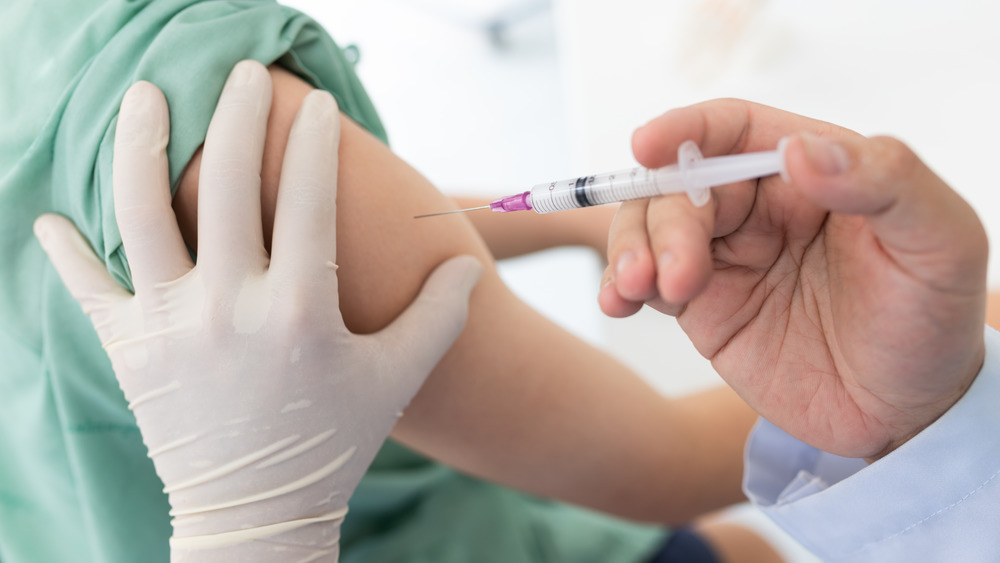 Shutterstock
Simply put, it's unlikely that at this point, the virus could have changed drastically enough that the vaccine wouldn't work. "No matter how the virus twists and weaves, it's not that easy to find a genetic solution that can really combat all these different antibody specificities, not to mention the other arms of the immune response," Kartik Chandran, a virologist at the Albert Einstein College of Medicine, told The New York Times. 
While the new strain is more contagious—potentially 70 percent more than the original COVID-19—it's unlikely that it's more deadly than the other strains, Dr. Anthony Fauci, director of the National Institutes of Allergy and Infectious Diseases told CNN.
Ultimately, the advice from experts remains the same: Practice social distancing, wear a mask, get the COVID-19 vaccine when it becomes available to you, and be cautious — but don't panic. "No one should worry that there is going to be a single catastrophic mutation that suddenly renders all immunity and antibodies useless," Jesse Bloom, an evolutionary biologist at the Fred Hutchinson Cancer Research Center, told The New York Times.
"We need to wear masks, wash hands, watch our distances and wait on gatherings, and we need to get vaccines, get vaccinated when those become available," U.S. Surgeon General Jerome Adams emphasized to CNN.