FDA Weighs In On COVID-19 Vaccine Two-Dose Controversy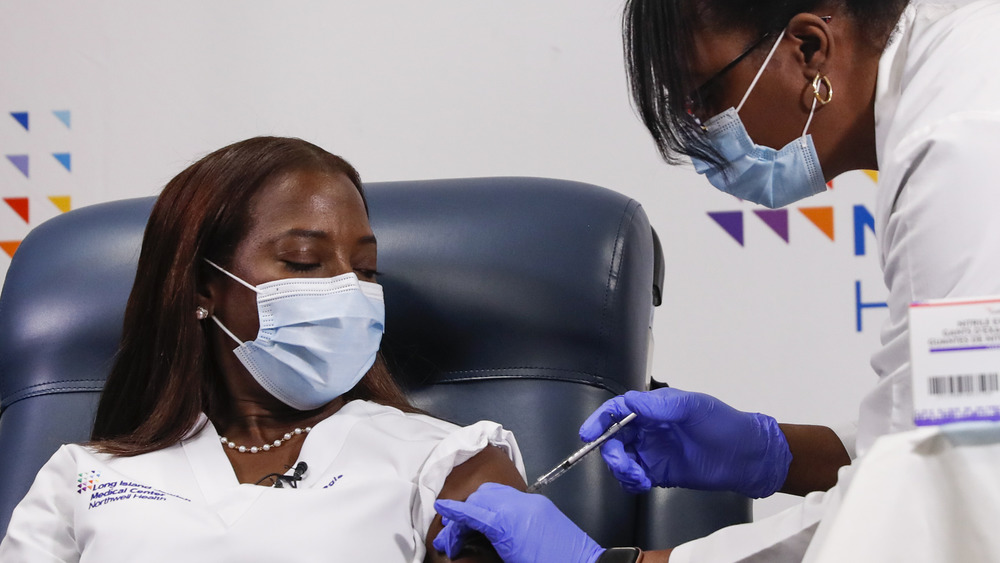 Pool/Getty Images
Top officials from the U.S. Food and Drug Administration (FDA) on Monday urged recipients of the COVID-19 vaccine to receive both doses for maximum effectiveness amid recent confusion about the vaccine's distribution and talk of stretching the vaccine supply (via CNN).
The vaccines that Moderna and the team of Pfizer and BioNTech have developed each require two doses to trigger a strong immune response. The distribution has been bumpy, however, with more than a dozen governors noting in December that their states had received fewer doses than the government had promised, as well as a labeling issue that caused some hospital pharmacists to throw away one in every six doses (via Stat). Army Gen. Gustave Perna, the military leader of Operation Warp Speed — the U.S. government's initiative to produce and deliver 300 million doses of safe and effective vaccines starting in January — took sole responsibility last month for not having a "clear understanding" of the vaccine distribution process.
On Sunday, Moncef Slaoui, a top adviser for Operation Warp Speed, told CNN that the FDA would consider administering half-doses of the Moderna vaccine to make it more available to people ages 18 to 55. But on Monday, FDA Commissioner Dr. Stephen Hahn and Dr. Peter Marks, head of the FDA's vaccine division, shut down that notion, saying it would risk the public's health (via FDA).
Any changes in dosing must be rooted in scientific data, the FDA says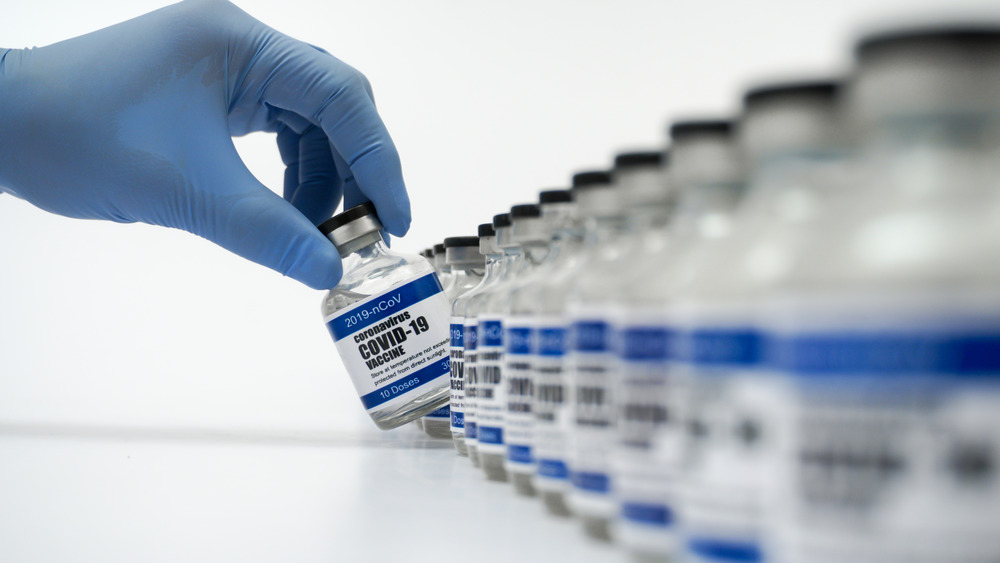 Shutterstock
The suggestion is a "reasonable" question for clinical trials, Hahn and Marks said in a prepared statement. But without appropriate scientific data supporting changes to the doses or dosing schedule, "we run a significant risk of placing public health at risk, undermining the historic vaccination efforts to protect the population from COVID-19," they said. The coronavirus has infected more than 20 million people in the United States and killed more than 350,000, according to Johns Hopkins University. Globally, the virus has infected more than 85 million people and killed 1.8 million. 
Slaoui had cited earlier data showing that the vaccine appeared effective among volunteers under age 55 who had received either a half dose or a full 100-microgram dose. But Hahn and Marks said they couldn't conclude "anything definitive" about those participants because the immune responses of those volunteers weren't followed for a significant duration. 
The FDA officials also addressed any confusion surrounding an announcement from British officials that they might allow people to receive two different vaccines, as well as administer the required dozes of the Pfizer-BioNTech vaccine more than 21 days apart. The United States won't mix vaccines or go beyond what the vaccine manufacturers specify, Hahn and Marx said. "If people do not truly know how protective a vaccine is, there is the potential for harm because they may assume that they are fully protected when they are not, and accordingly, alter their behavior to take unnecessary risks," their statement said.