How The COVID-19 Pandemic Is Impacting Childhood Obesity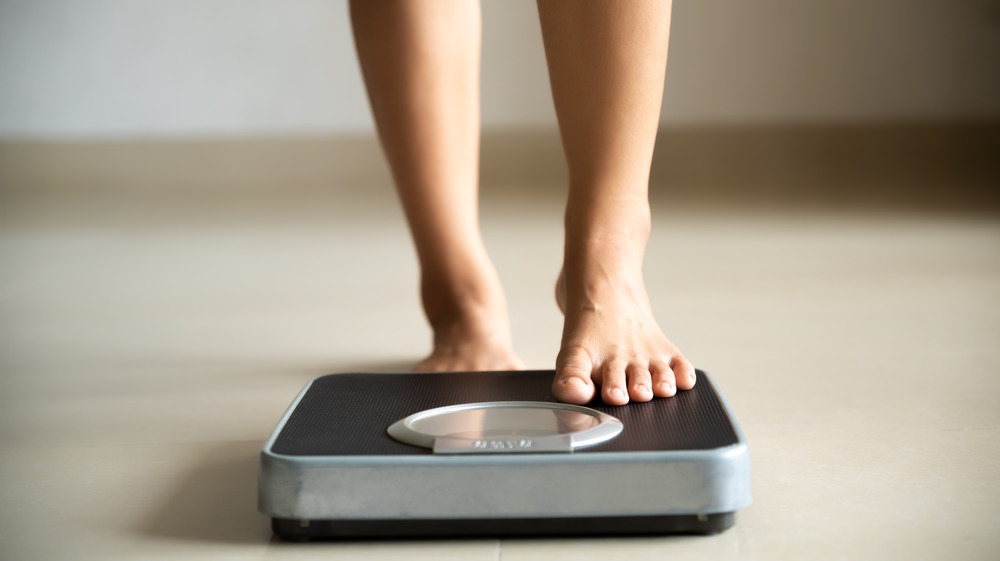 Shutterstock
Childhood obesity in the United States is not a new problem. As far back as the 1970s, researchers began to see an upward trend in the percentage of children diagnosed as being overweight or obese (via Obesity). But the recent onset of the COVID-19 pandemic has sounded the alarm for doctors who are seeing dramatic weight gain in their pediatric patients (via CNN).
Many people have had to drastically alter their lifestyles to stay safe from COVID-19. Children are spending their days at home, which means there are more opportunities to snack throughout the day and fewer ways to engage in safe physical activity. Meanwhile, caregivers have taken on extra responsibilities and are often working from home. This added stress means that many adults are reaching for convenience foods which tend to be less healthy than fresh meals.
While it's tempting to say that lifestyle changes because of COVID-19 are the only cause of increasing childhood obesity, a closer look reveals that not all children are affected the same way. The Centers for Disease Control show that about 18.5 percent of children ages 2 to 19 have been diagnosed as obese (via CDC). But among those, Hispanic and Black children were almost twice as likely to be obese as white children. The CDC also recorded a decrease in childhood obesity rates as household income increased.
COVID is not the only cause of the increase in childhood obesity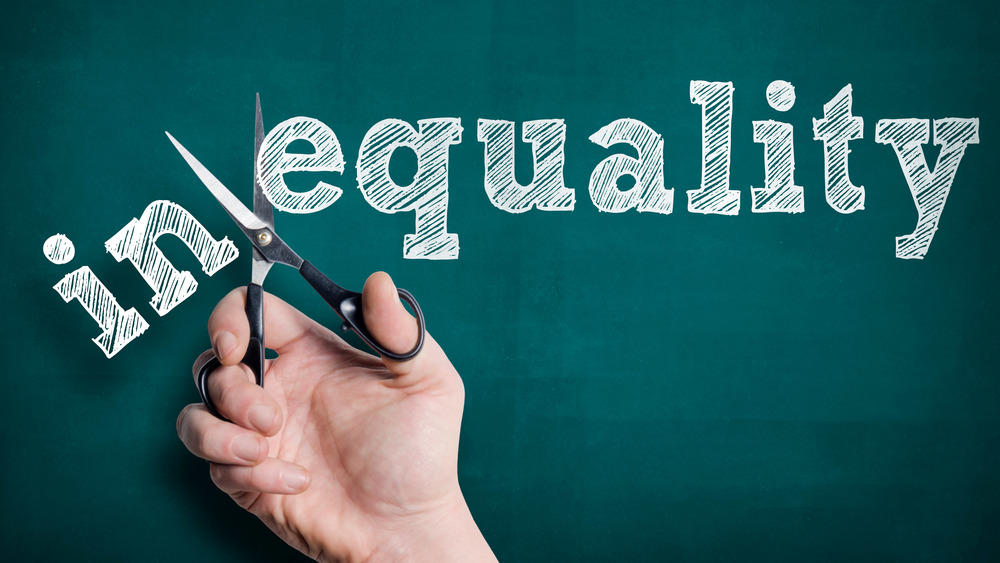 Shutterstock
Researchers can see the direct connection between economic instability and childhood obesity. According to Giridhar Mallya of the Robert Wood Johnson Foundation, communities that are not given enough high-quality resources, like access to healthy food and safe outdoor spaces, are more likely to suffer (via WHYY). This is especially true during times of extra financial hardship, like the current pandemic. And one of the ways this inequity shows itself is in the increase in childhood obesity numbers.
Unfortunately, an increase in obesity in children may also leave them more vulnerable to serious health outcomes if they do contract the virus. Fat cells may actually slow down the immune system's response to COVID-19. By the time the body does respond, the virus may have already done significant damage (via The New York Times).
The COVID-19 pandemic continues to lay bare the effects of socioeconomic inequality, and obesity is just one way to measure them. We don't know yet how these health effects will play out. But doctors are sure that we'll be seeing the negative consequences of the pandemic long after it's over.