Here's When The WHO Says COVID Herd Immunity Will Happen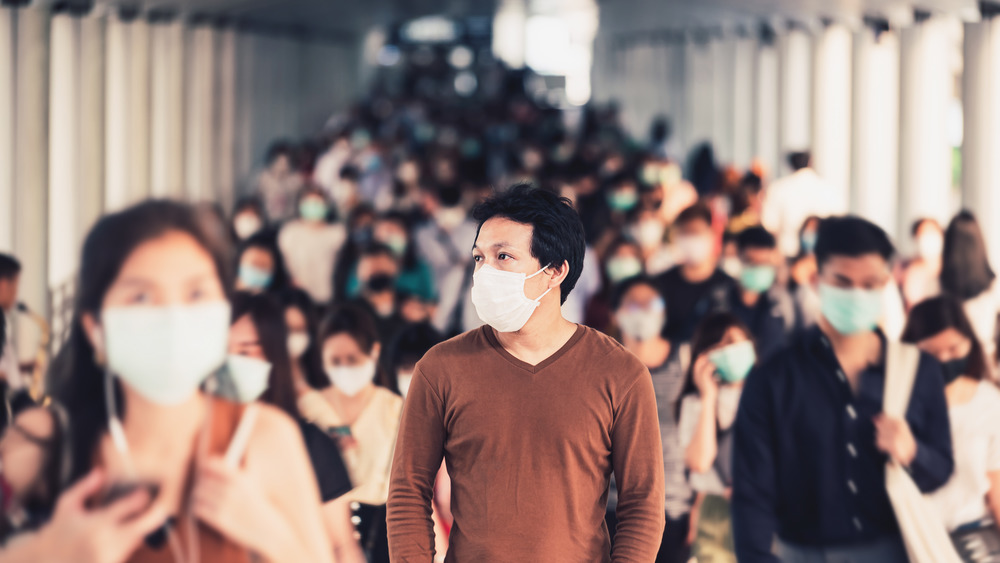 Shutterstock
The tail end of 2020 brought forth the U.S. Food and Drug Administration's Emergency Use Authorization of both the Pfizer/BioNTech and Moderna COVID-19 vaccines (via FDA). The vaccines hope to bring a promising end to a devastating pandemic that has claimed the lives of nearly two million people worldwide, wiped out industries, and caused the entire world to pause. However, the vaccine rollouts themselves have been tricky; while the federal government works to acquire and distribute vaccines, it is up to each individual state to implement a plan of distribution and vaccination (via National Governors Association).
While getting a vaccine helps protect the individual vaccinated, it also offers protection to the broader community. By this point in time, you've likely at least heard of the phrase "herd immunity." Well, the Centers for Disease Control and Prevention defines herd immunity as when "a sufficient proportion of a population is immune to an infectious disease (through vaccination and/or prior illness) to make its spread from person to person unlikely. Even individuals not vaccinated are offered some protection because the disease has little opportunity to spread within the community." So when can we expect to see herd immunity in the US and across the world?
When can you expect herd immunity globally?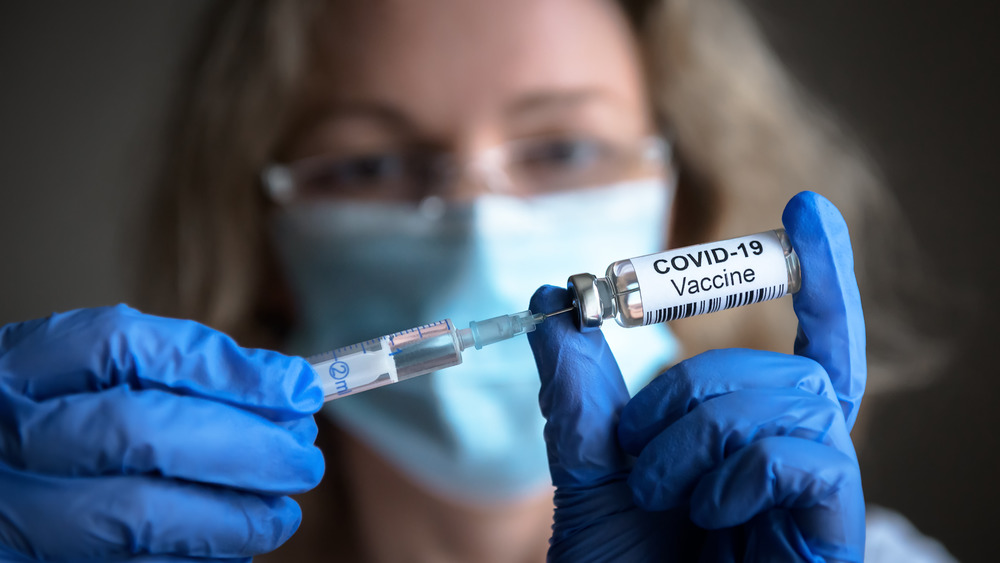 Shutterstock
Dr. Anthony Fauci, head of the National Institute of Allergy and Infectious Diseases, told NPR recently, that "good herd immunity" could be achieved if 70 to 85 percent of the population gets vaccinated against COVID-19. Dr. Fauci remains optimistic that this could occur by the end of summer 2021 as more and more Americans become eligible for vaccination in the coming months. With the potential for herd immunity to be soon on its way in the US, Dr. Fauci is hopeful that some sense of "normality" may return by this coming fall.
While things may return to somewhat normal in the United States by the end of this year, the World Health Organization came out this week stating adequate global herd immunity will likely not be achieved in 2021 (via CNN). Dr. Soumya Swaminathan, chief WHO Scientist, noted that even if some pockets of the world and a few countries are able to achieve herd immunity in 2021, "it's not going to protect people across the world." While WHO can't pinpoint exactly when global herd immunity will happen, it likely won't be this year.
For that reason, Dr. Swaminathan emphasizes the importance of continuing public health measures, like wearing masks, social distancing, and washing hands often and properly, until global herd immunity is achieved.