Why COVID-19 Patients With No Symptoms Pose Such A Big Risk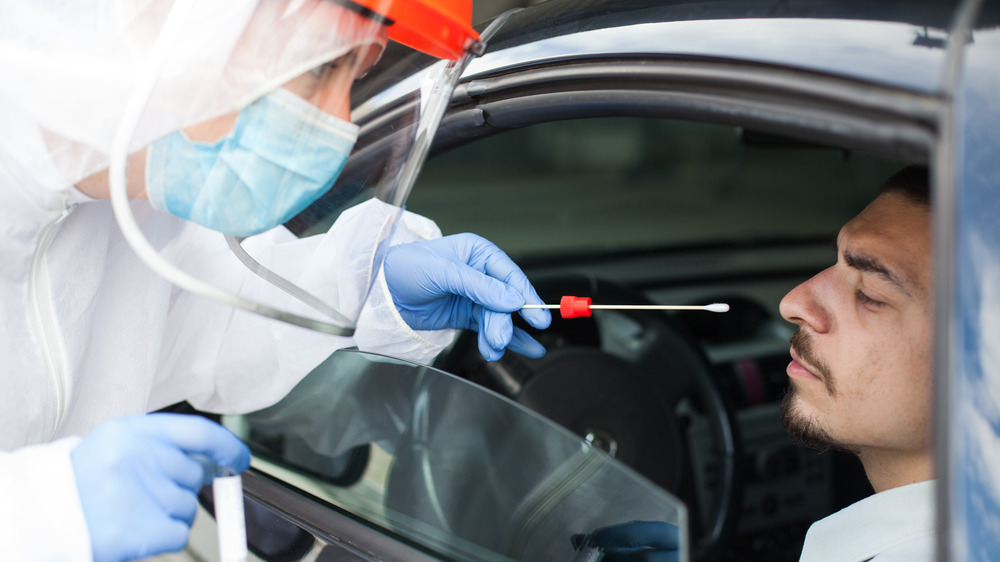 Shutterstock
People who have the coronavirus but experience no symptoms are transmitting more than half of all COVID-19 cases, researchers from the U.S. Centers for Disease Control and Prevention (CDC) said in a new study published this month in JAMA Network.
The researchers developed an analytical model using a meta-analysis of eight studies from China — not human subjects. The model included an incubation period for the coronavirus, also known as SARS-CoV-2, and a level of transmission for people who were symptomatic, "presymptomatic," and showing no symptoms.
The results showed that 30 percent of infected people never develop symptoms are 75 percent as infectious as those who do. What's more, 59 percent of all transmission came from people who showed no symptoms, either because they had yet to develop them (about 35 percent) or because they never did (about 24 percent). 
Although the dynamics of transmitting the virus in the real world can vary, the researchers said the results indicate that identifying and isolating people with COVID-19 symptoms isn't enough to control the ongoing spread of the virus. "These findings suggest that measures such as wearing masks, hand hygiene, social distancing, and strategic testing of people who are not ill will be foundational to slowing the spread of COVID-19 until safe and effective vaccines are available and widely used," they wrote.
More than half of infections come from asymptomatic people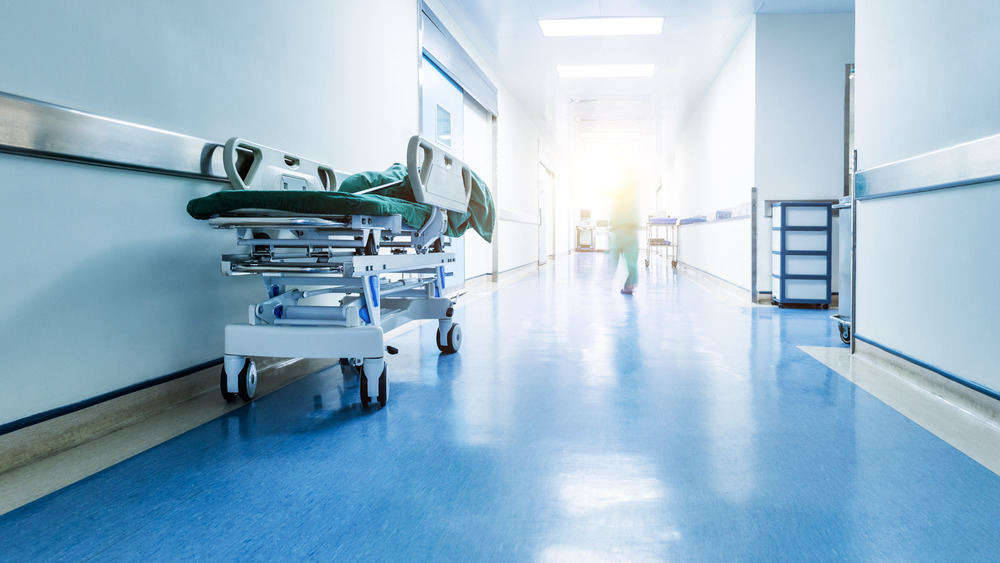 Shutterstock
As of Tuesday, 91 million people have contracted COVID-19 worldwide, and 1.9 million have died, according to Johns Hopkins University of Medicine. The United States leads the world in current cases and deaths; 22.6 million people nationwide have been infected, and more than 376,000 have died.
Nationwide, the vaccine rollout has been slower than expected, with the federal vaccine program known as Operation Warp Speed distributing more than 22 million doses of the two vaccines available — but only 6.7 million people — about 34 percent — have had their first dose, according to the CDC. Officials attribute the lag to developing new safety and distribution protocols, freezer failures, delivery mix-ups, and little cohesive communication. The American Hospital Association estimates that 1.8 million people must be vaccinated daily until May 31 for widespread national immunity by summertime. 
Health experts have said that the virus can incubate for 14 days and replicate enough that one person can pass it to another without realizing it (via Healthline). "Bottom line is that this SARS-CoV-2 virus has combined the best characteristics/traits of the coronavirus family and acquired the best 'fit' characteristics of a virus to go undetected and spread like wildfire," Dr. Daniel Fagbuyi, a board-certified emergency room physician who served as a biodefense expert in the Obama Administration, told Healthline. "In essence, by the time you figure out your SARS-CoV-2 infection, sometimes it's too late."