Betty White Says This Is The Key To Staying Young Forever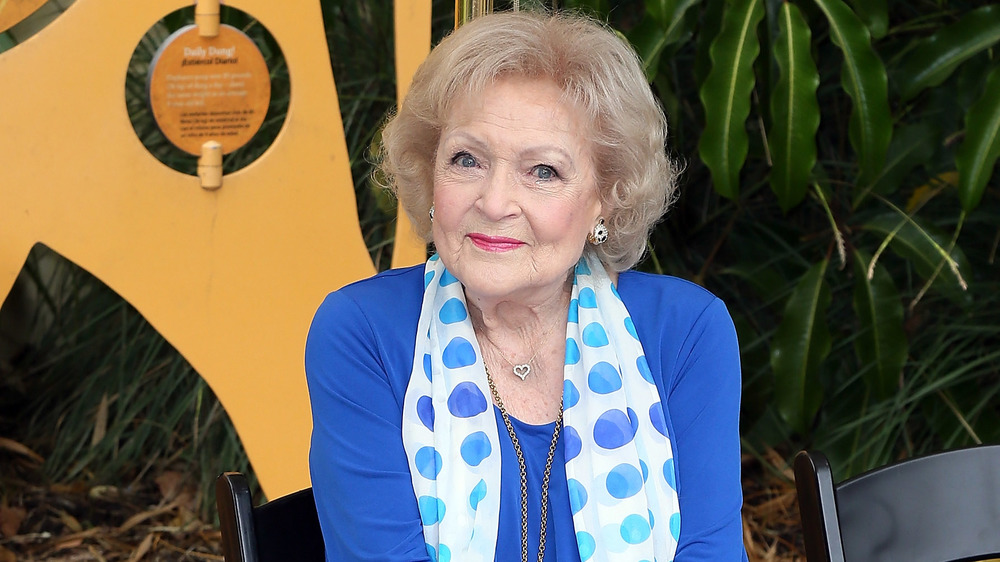 David Livingston/Getty Images
There may be one thing we can all agree on — Betty White is a national treasure! The legendary actress and comedian, who is turning 99 this weekend, is just as vibrant and beautiful as ever. In a recent interview with People, White disclosed the secret to her health and longevity: humor and positivity. Some tips the former Golden Girls actress shared for a long and fulfilling life were, "Having a sense of humor, just looking at the positive side and not dwelling on the downside. Takes up too much energy being negative." In true Betty White fashion, she also made a joke thanking her agent for keeping her "busy all the time." While we may not have the comedic chops of White, we can take her advice when it comes to laughter, humor, and overall health.
A recently published meta-analysis evaluated the literature present on "laughter therapy" and found that it was effective in reducing anxiety levels and increased the ability to cope with stress across a wide array of groups; the elderly, cancer patients, those undergoing dialysis, as well as others (via Holistic Nursing Practice). This analysis defined laughter therapy as a combination of mimicking laughter along with yogic breathing exercises. 
More health benefits of laughter and humor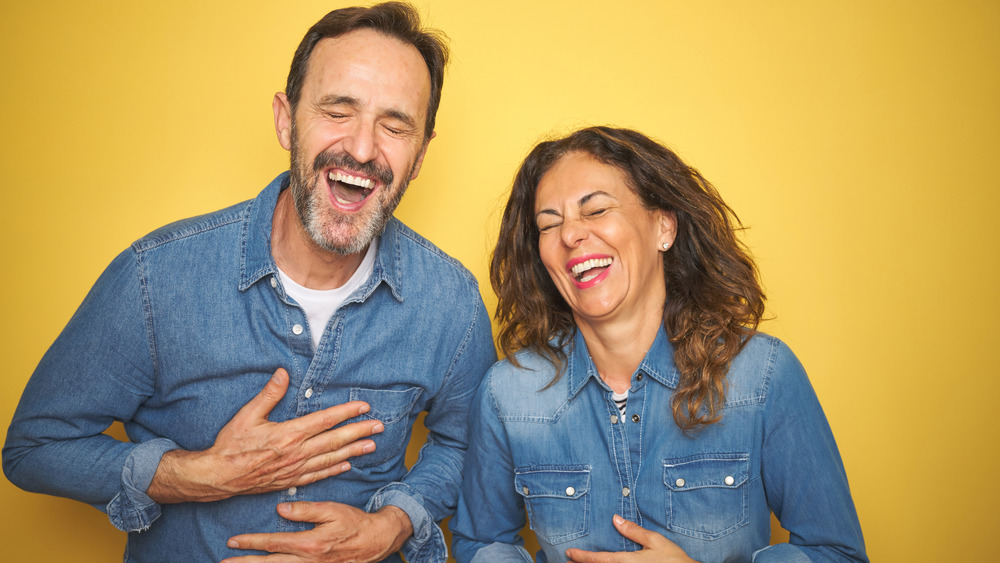 Shutterstock
Laughter has actual short- and long-term health benefits. The more immediate effects of laughter include muscle relaxation, soothing tension, a decrease in heart rate and blood pressure, and an increase in the amount of oxygen circulating throughout the body (via Mayo Clinic). Long-term health benefits of laughter include increasing the pain threshold, improving immunity, and decreasing depressive and anxiety symptoms.
In addition to benefiting our own health, laughter and humor also benefit the health of those we share it with. In a sense, laughter really is contagious. Laughter helps release "feel good hormones" in the body and helps strengthen our social bonds (via Forbes). When we laugh and share it with those around us, we strengthen our sense of community and unity.
At 98 years old, Betty White considers herself "blessed with good health," and partially attributes a good sense of humor to it. She notes, "Don't take yourself too seriously. You can lie to others — not that I would — but you cannot lie to yourself." So the next time you find yourself with a seemingly fixed furrowed brow, try letting go of whatever you are holding on to, laugh a little, and your body and overall health will thank you.