The Real Reason Older People Are Having Trouble Getting A COVID-19 Vaccine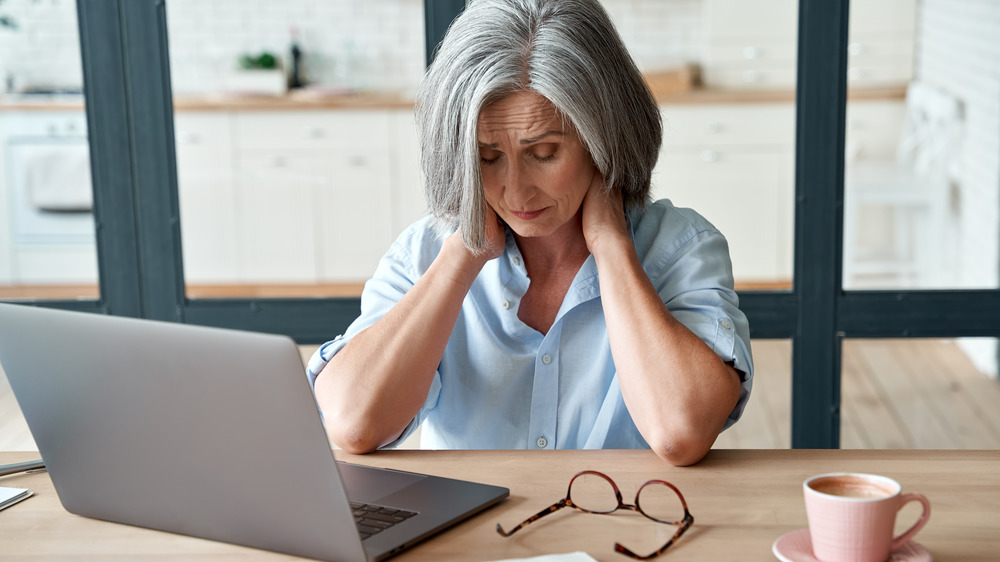 Shutterstock
If you're an older adult, getting a COVID-19 vaccination has turned out to be anything but straightforward. So far only a fraction of the 5.9 million vaccinations that have already been administered went to seniors, despite the fact that they're being prioritized in state-by-state guidelines (via The New York Times).
According to the CDC's guidelines, the first doses of the vaccine are earmarked for frontline workers — specifically healthcare personnel — and those residing in long-term care facilities. However, each state is responsible for determining its own guidelines and restrictions. Most states have rolled into some version of the second phase of vaccinations, which include elderly patients. However, many of them have also decided to vaccinate those who are incarcerated, homeless, or those, like police, who are in other frontline roles (via CNN Health). As a result, many seniors are unsure if they even qualify for their state's program, as the cutoff ages vary.
Technological failures complicate a stressed system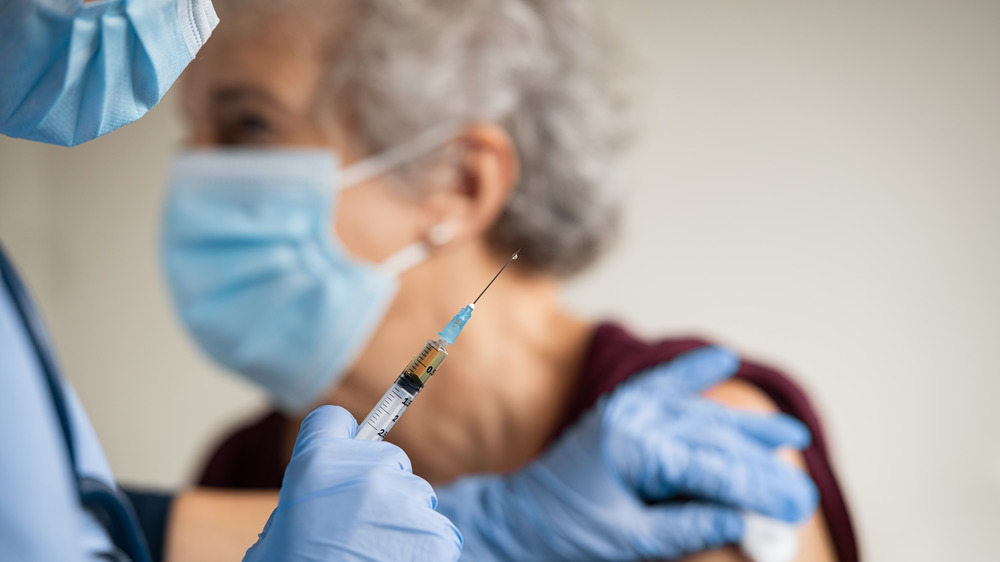 Shutterstock
Technological challenges are further complicating the vaccine rollout. Even for those who have ample technical prowess, government websites are crashing under unprecedented, but not unexpected, demand. Phone lines are available as a back-up scheduling method, but many call centers have simply stopped taking calls. One person explained to ABC7 that they waited on hold for over two hours before giving up. CNN Health describes it as a problem "decades in the making," as the outdated and underfunded system collapses under a lack of structural communication.
Further complicating the issue, people are able to book appointments across counties within their state, which the systems are not designed to track. Out of frustration with the lack of availability, people are double and triple-booking appointments, leaving unexpected gaps in the schedule. After several hours, these unused vaccines must be discarded, further taxing the supply chain (via NBC).
If you're looking to schedule an appointment for yourself or a loved one, CNN Health offers a table of vaccination phone numbers and websites by state. Officials request that you avoid double or triple booking appointments, so they can ensure the maximum number of doses are distributed.