The Surprising Way Aldi Is Fighting COVID-19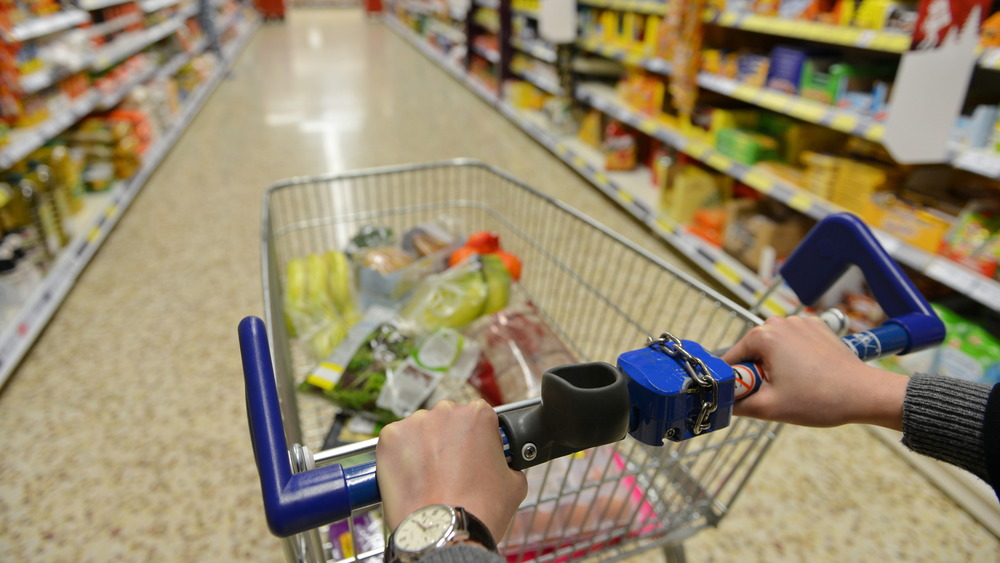 Shutterstock
With the nationwide COVID-19 vaccine rollout well underway, Aldi is helping to fight the spread of the virus by offering to pay its employees to receive the vaccine.
In a statement released on Tuesday, the grocery store chain announced that it will cover any COVID-19 vaccine administration costs and provide hourly workers up to two hours of pay for each shot (via Supermarket News). The company will also offer scheduling flexibility for salaried employees who wish to receive the vaccine. In addition, Aldi plans to set up on-site vaccination clinics at its more than 2,000 locations in 37 states in order to ensure that all of its employees can gain access to the vaccine.
"Since the onset of the pandemic, our entire ALDI team has worked to keep stores safe and stocked, and serve communities without interruption," Aldi CEO Jason Hart said in the statement. "Providing accommodations so employees can receive this critical vaccine is one more way we can support them and eliminate the need to choose between earning their wages and protecting their well-being."
Other companies working to fight COVID-19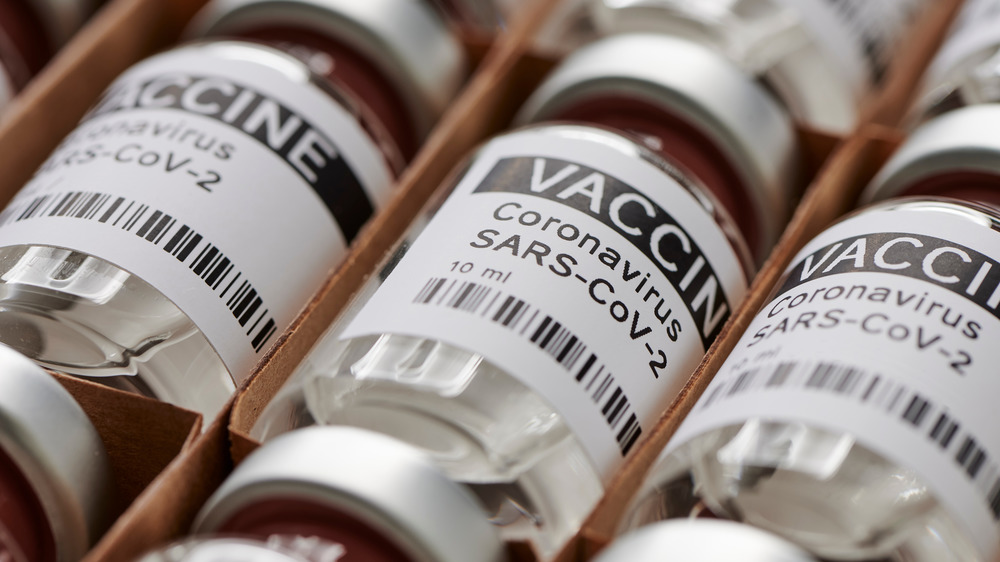 Shutterstock
While Aldi is the latest company to offer a financial incentive to its employees to get the COVID-19 vaccine, it is certainly not the first. Dollar General, Trader Joe's, and Instacart have all provided their employees with similar incentives (via CNN).
Dollar General announced last week that it will give its employees a one-time payment for receiving both doses of the COVID-19 vaccine, while Trader Joe's has pledged to offer its workers two hours of pay per dose. In addition, Instacart will reward employees who get the vaccine with a $25 stipend starting next month.
Since essential workers and grocery store workers are at an increased risk of contracting COVID-19, they are expected to be included in the next phase of vaccinations, according to recommendations issued by the Centers for Disease Control and Prevention. However, their eligibility to receive the vaccine depends on the guidelines of each state. So far, more than 13 million people in the U.S. have received their first dose of the vaccine.