Nicole 'Snooki' Polizzi Has The Best Advice For Getting In Shape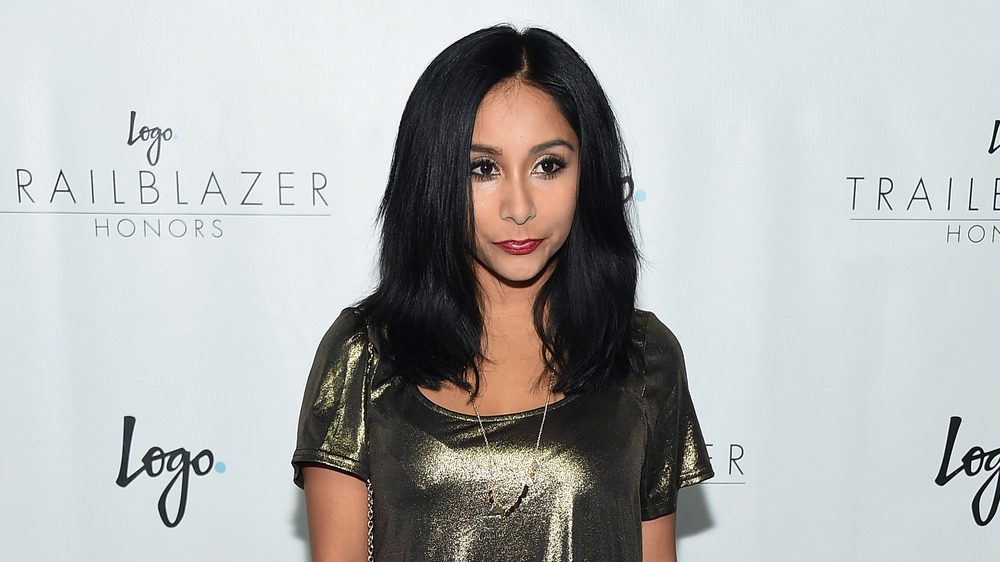 Michael Loccisano/Getty Images
Nicole 'Snooki' Polizzi may be previously best known as one of the orangest characters on MTV's reality show Jersey Shore. But these days, it isn't her fake tan that people are taking notice of. Polizzi is looking as svelte as can be and she is keeping no secrets as to how she did it. "It's no secret that I've been struggling with my weight my whole life. From being completely unhealthy skinny growing up, to how the world met me — binge drinking/eating and the heaviest I've ever been — to NOW, being in the best physical shape of my life and stronger than I've ever been," she says to InTouch.
It would be hilarious if she credited her more toned physique to years of fist-pumping the air, but that is not the case. "Ever since I became a mom and saw all these strong, fit moms at the gym, it was inspirational," she tells The Cut. With great inspiration comes great things. Here is what Polizzi does and her recommendations for getting into shape.
Polizzi follows a zero rest circuit training routine
Polizzi and her trainers Anthony Michael and Adria Bogosian take the high-intensity approach and don't worry too much about counting, claims Women's Health. It's true, she doesn't count her reps. Her trainers believe she can do as many as her body allows her to do before quickly moving onto the next exercise. For "Snooki-like" results, her trainers recommend doing six strength training moves (with no rest in between) three times in a row, and committing to this workout three to four days a week.
It's not just her workout that is keeping Polizzi in high-intensity mode. Self shares that since Jersey Shore wrapped up in 2012, Polizzi has become a wife, entrepreneur, and mother of two. She even wrote a New York Times bestselling book about how she went from being 20 pounds overweight, and having a steady diet of nachos and alcohol, to being a super-fit mom. Her book, Strong Is the New Sexy: My Kickass Story on Getting My Formula for Fierce, has plenty of health and exercise tips, but Polizzi still responds when admirers reach out for advice. When a fan asks how she lost all her baby weight, she responds via Inquisitir, "No carbs, and a fiber meal first thing in the morning. And cardio." 
High fiber and high-intensity workouts? Neither were on the menu during her Jersey Shore days. But we're happy she's is achieving her goal of being a fit mom and is sharing how she did it.