What Is The Fat Flush Diet?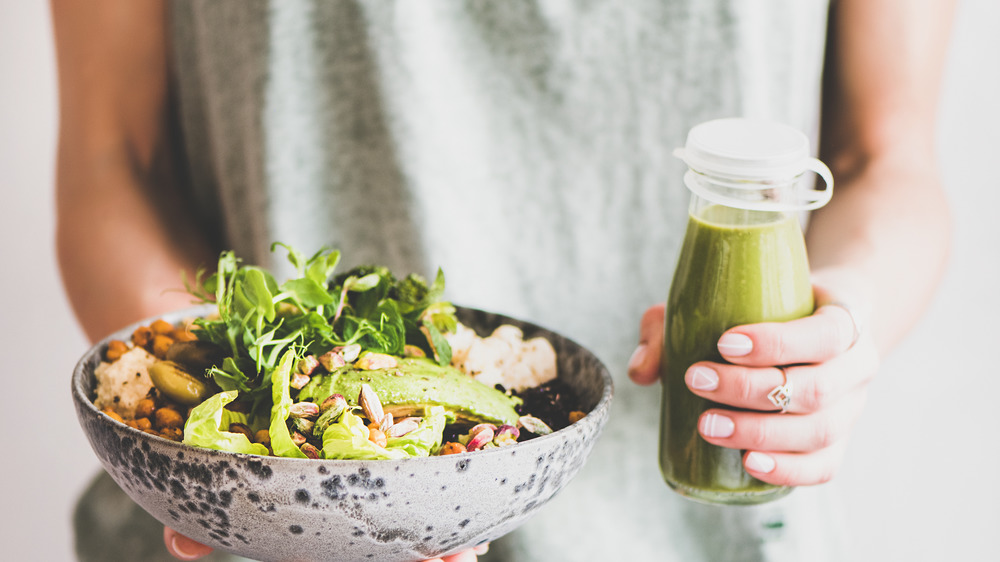 Shutterstock
People have been searching for that miracle diet to easily shed the unwanted pounds for decades. It comes as no surprise that professionals continue capitalizing on that desire. From fad diets and supplements, to cleanses and surgical procedures, the weight loss industry in 2019 was worth an estimated 72 billion dollars (via PR Newswire). Of all the options out there, is the Fat Flush diet worth trying?
Developed in 1988 by nutritionist and doctor Ann Louise Gittleman, the Fat Flush diet claims to be a detox and diet program to "address and correct the most hidden but prevalent root causes of weight gain." (Via FatFlush.com.) Gittleman has since released six best-selling Fat Flush books that include diet information and recipes, which can be found on the Fat Flush website. According to Healthline, the plan has received criticism from the medical community due to its claims of liver cleansing, detoxing, and its supplement promotion, which are a requirement for the Fat Flush diet.
How does the Fat Flush diet work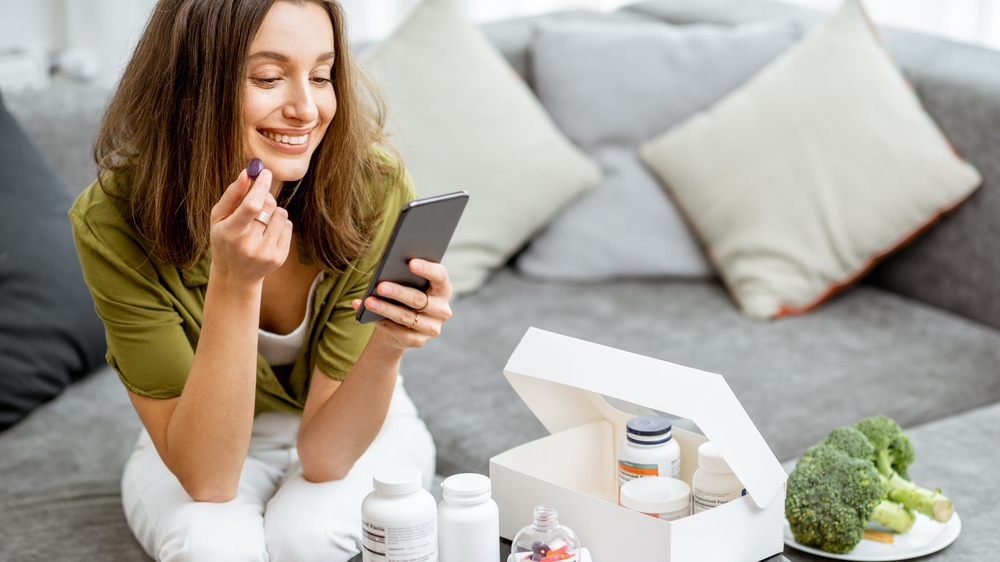 Shutterstock
There are three Fat Flush plans to choose from, pitched toward individual goals. The more chosen one, New Fat Flush Plan, is a four-stage process claiming to help with metabolism, bloating, and fat loss. The first stage is a three day "flush" of only smoothies to detox the body. The next stage is a two-week long, low-calorie, low-carb diet, that requires 64 ounces of cran-water (watered down cranberry juice and flax) daily. The third stage, called the metabolic reset, is the same as the second, but with gluten-free starches. Finally, the lifestyle stage supports healthy eating habits and maintenance. All stages require the Fat Flush Kit, which is comprised of a multi-vitamin, weight loss pill, and a fatty acid called gamma linolenic acid.
The second program offered is called the Smoothie Shakedown, which requires two protein shakes a day, (using the Fat Flush protein), one healthy meal, and two low-carb snacks, as well as the Fat Flush supplements. The third option, Fat Flush for Life, is "designed to take advantage of your body's natural response to the seasons," incorporating foods of all four seasons, and the Fat Flush supplements, into a yearly, weight-stabilizing plan. 
Pros and cons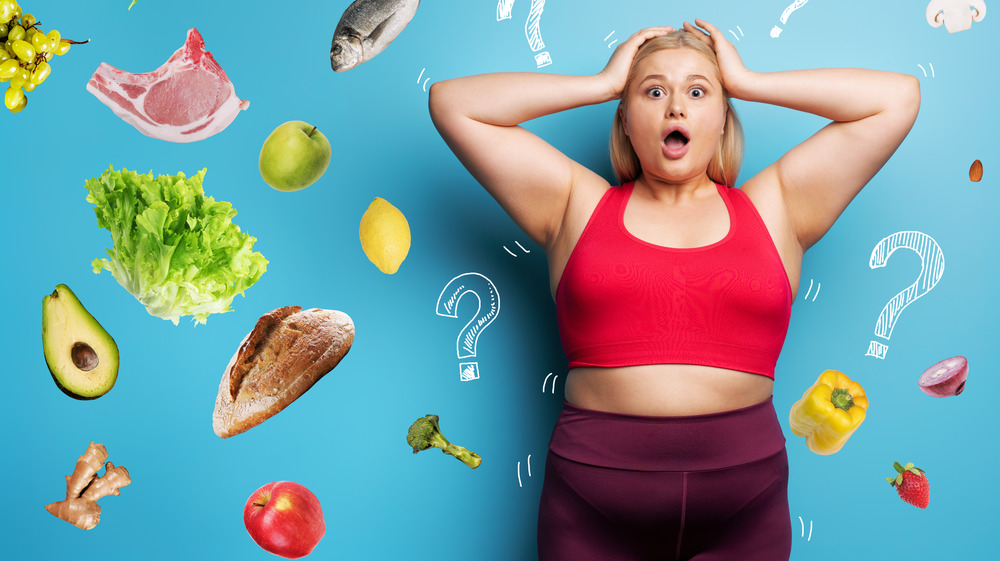 Shutterstock
The diet does promote better, cleaner eating, including the elimination of processed and sugary foods, and the addition of fruits and vegetables. Studies show that changes like this can assist in weight loss, as well as provide benefits to your overall well-being, such as lower blood pressure, balanced blood sugar, and healthier cholesterol levels. Unfortunately, the Fat Flush diet is not a sustainable plan, as the extreme calorie deficit can cause negative and unwanted results, and the supplements are not only pricey, but also not necessary (via Healthline). When having trouble losing weight, it's best to reach out to a professional for help.