What Is The 75 Hard Challenge?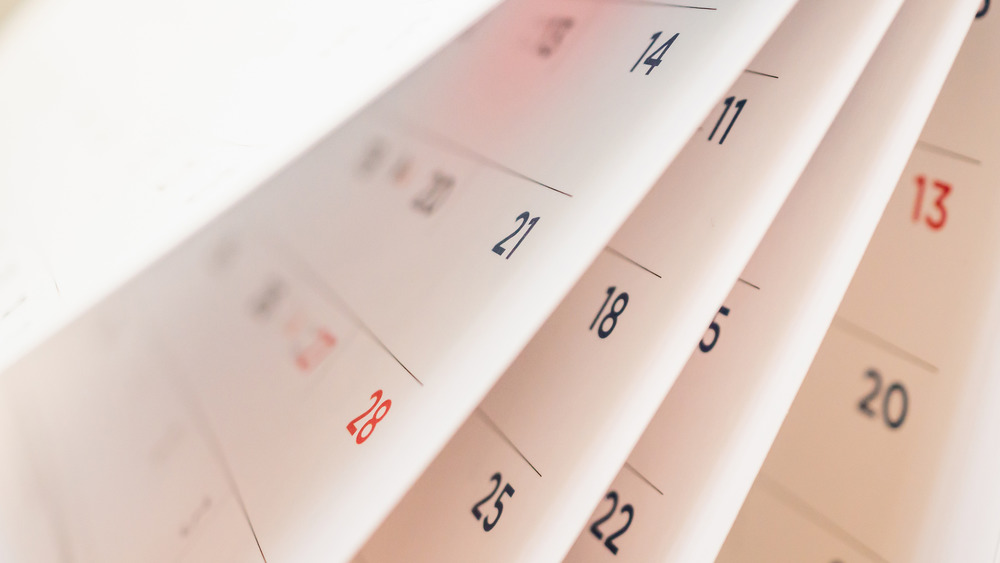 Shutterstock
We're always up to considering a fitness challenge. Especially for a trending one with a catchy name. But before we dive in, it's time to find out what exactly the 75 Hard challenge is all about. The highly restrictive plan was created by motivational speaker, podcaster, author, and supplement company owner Andy Frisella. And when we said it was a "trending" challenge, it might have been an understatement. The hashtags #75HardChallenge and #75Hard currently have a whopping combined viewing of over 31 million people on TikTok, Cosmopolitan reports.
Calling this challenge another weight-loss diet would fail to explain how all-encompassing the 75 Hard is to one's life for you guessed it, 75 days. According to Men's Health, Frisella has some rules that allow for zero wiggle room. When following the 75 Hard challenge, participants must take daily five-minute cold showers, track their progress by taking a picture every day, work out twice a day for 45 minutes (one session must be outside), and abstain from alcohol and cheat meals. Does it sound hard? Absolutely! But the warning was in the name.
The 75 Hard was created with a goal to achieve mental toughness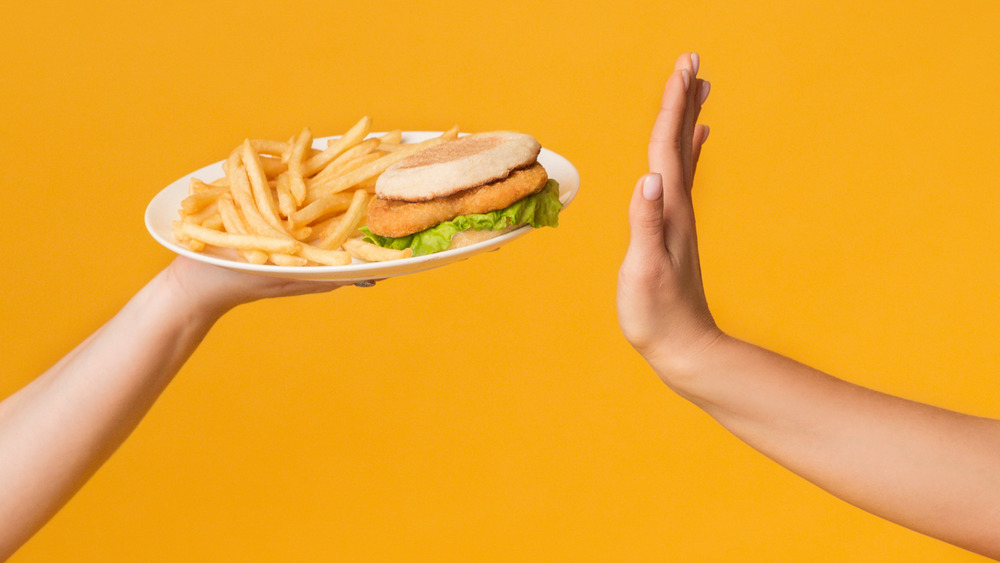 Shutterstock
Frisella shares via Yahoo News that 75 Hard is "NOT A REGULAR FITNESS PROGRAM" but a "MENTAL TOUGHNESS PROGRAM." He goes on to add, "I've spent more than 20 years figuring out how to master mental toughness and I'm putting everything I've learned into a program I call 75HARD." Frisella may have a lot of life experience, but it is important to note he has no official certificates in the health and wellness sectors.
Despite some of the softer sides of the challenge, like the request to read 10 pages of non-fiction a day or commit random acts of kindness, not all health experts are on board. Sophie Medlin, a well-recognized consultant dietitian, tells Men's Health, "When there's no flexibility and you're not allowed any of the things we associate with social eating, that can be really harmful to people." Licensed clinical social worker and therapist Ayana Ali appears to agree with Medlin. "Diets that severely restrict food often result in the creation of a negative relationship between individuals and how they nourish themselves," she tells Yahoo News. So are we up for the challenge? Perhaps not. There have to be other ways to achieve mental toughness and still get to enjoy a cheat meal every now and then.