The Real Reason You Should Wear A Mask On A First Date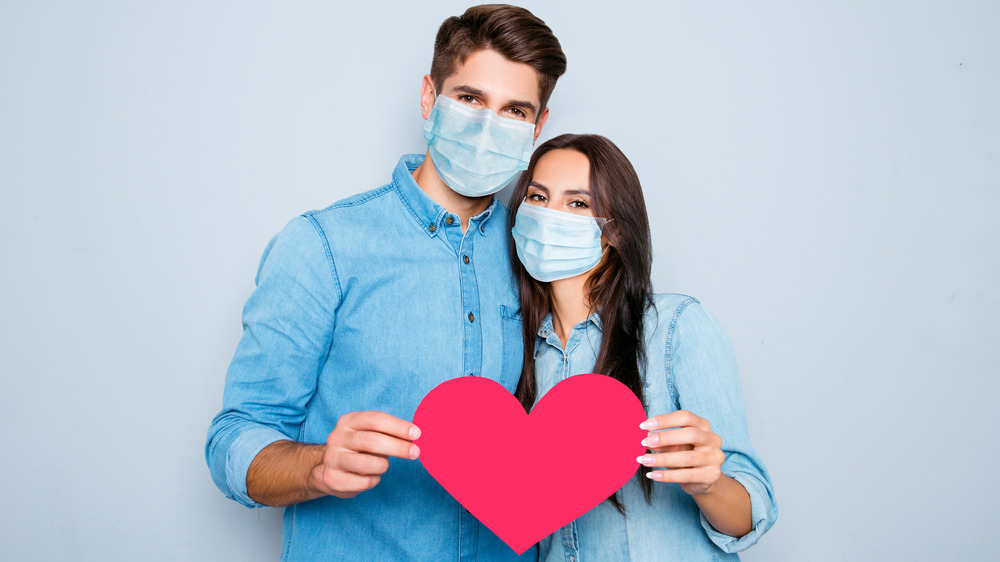 Shutterstock
First dates are never easy, so there's the natural inclination to do everything you can to make them go smoothly. Wearing a mask to protect against coronavirus may seem antithetical to that idea, but it's still an important thing to do.
Experts from the Centers for Disease Control and Prevention have urged people to mask up for months. According to their website, masks should be worn by anyone over the age of two when in public, and around people you don't live with. Social distancing guidelines of six feet should also be respected, as this provides another layer of protection against the virus.
All that seems like it would make it hard to get to know someone. But think of the mask the same way you approach safety in any other part of your date. You don't forgo personal safety just to make things simpler. You vet your date beforehand, you meet up in public with other people around, and you let friends know where you're going; there's no reason to take your health any less seriously.
In most places, masks are required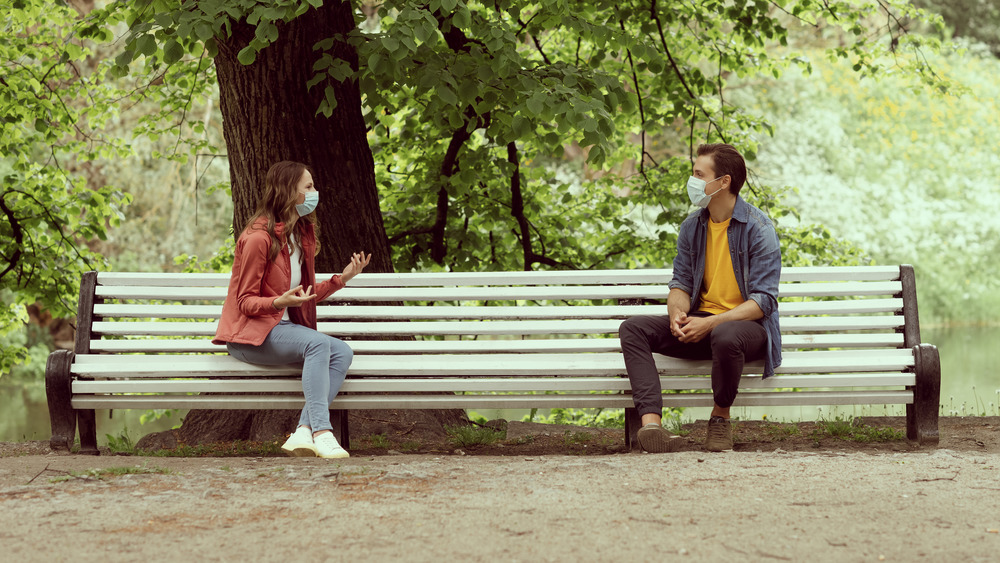 Shutterstock
And don't forget that masks are required in most public places right now. Relationship expert from New York City, Susan Winter, told Elite Daily, "Wearing a mask is mandated in most cities nowadays. Meeting a date for the first time doesn't fall into a special category that would eliminate that safety protocol."
The truth is, there's no way to know if that potential special someone is infected with the virus. Even if you asked them to get a test before the date, there's still the potential that they were exposed to COVID-19 between the time of the test and the date — and that puts you at risk.
With all of the additional challenges right now, it's more important than ever to communicate well with your date. Set expectations, including wearing a mask, prior to meeting up so you each know what to expect. Look for date options that allow you to talk without a lot of background noise so it's easier to understand each other (via Newsweek). And while it may be difficult, hold off on physical touch until you're confident you're both safe from transmitting COVID-19. 
Also remember, you shouldn't overlook the virtual dating option; it's safe and will still allow you to get to know someone while staying vigilant. Love continues to bloom during the pandemic, but tend to it safely.