The Flu Season Is Off To A Record Low Start. Here's Why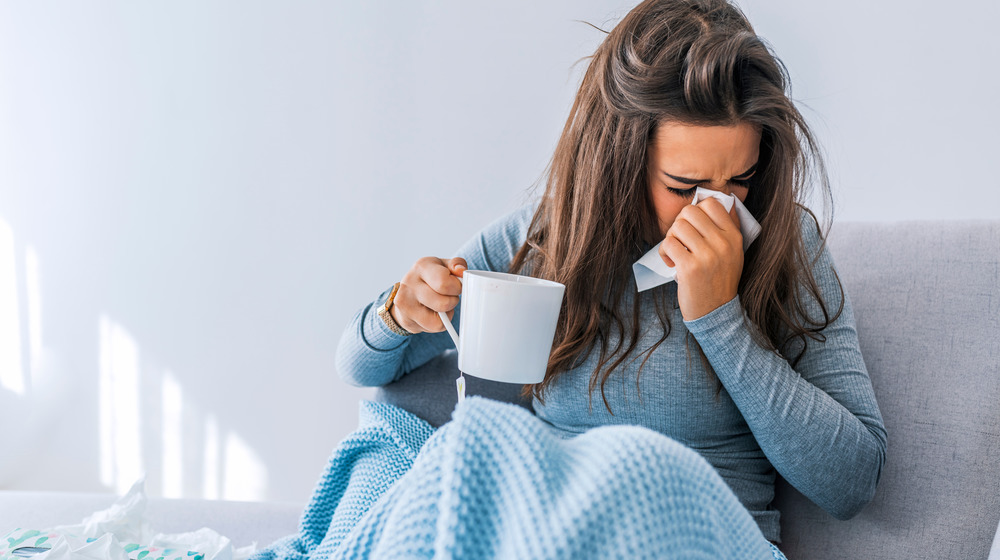 Shutterstock
While the COVID-19 pandemic is still raging around the world, the regular influenza season has been mild in the U.S. this year — so far. The Centers for Disease Control (CDC) has reported that for this time of year, flu activity is quite low, though there are still cases.
There have been 136 hospitalizations and 292 deaths since October that were attributed to the flu, according to the CDC. The hospitalizations to date are the lowest they've been since the 2011 flu season. By comparison, over the entire 2019-2020 flu season, TODAY reports that 400,000 people were hospitalized and 22,000 died from the flu. 
Numbers in Canada have been similarly low: In fact, the Nova Scotia province hasn't recorded a single case of the flu this season (via the CBC). "Masking, physical distancing, and good hand hygiene are all measures that can not only reduce the risk of transmission of COVID-19, but other viruses such as influenza," Nova Scotia's Health Department spokesperson Marla MacInnis said.
Why isn't the flu spreading faster?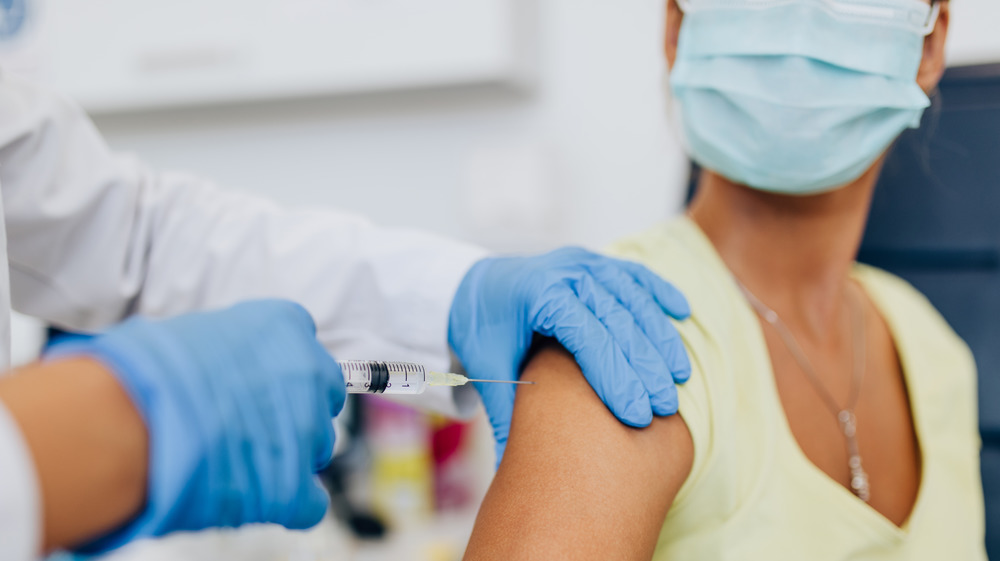 Shutterstock
"The flu virus is not circulating in our population the way it normally does," Dr. William Schaffner, a professor of infectious diseases, told TODAY. Experts are speculating that the reason for the low flu numbers could be that people are staying home when they do have any signs of flu-like/COVID-19-like symptoms. Additionally, TODAY reports that children — typically the primary spreaders of the flu virus — are less likely to spread it this year since many are staying home and distance learning, while in schools, mask-wearing and social distancing practices are in place.
Vaccines for the flu have also been delivered at a higher rate than usual: The CDC reported more than 193 million doses of the flu vaccine, a record high (via US News).
This is a relief to epidemiologists, who were worried about a "twindemic" if the flu had been more fast-spreading this season, combined with the continued spread of COVID-19.
However, while the flu rates might be low, it's still important to get your flu vaccine if possible, according to the CDC: Flu season is far from over.