Inside The Mandalorian Star Katee Sackhoff's Fitness YouTube Channel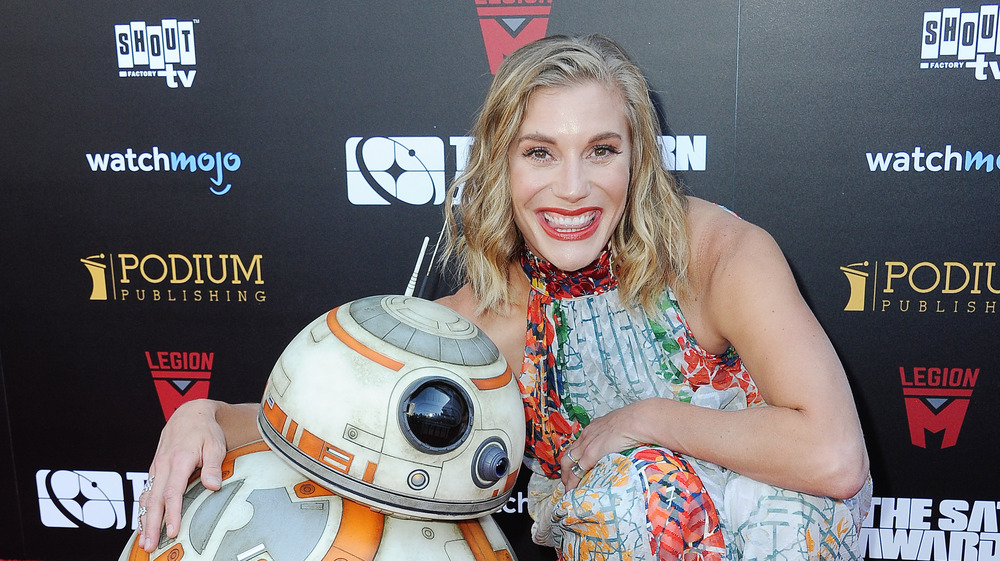 Albert L. Ortega/Getty Images
Celebrities and fitness sort of go hand-in-hand these days. Between superheroes, spies, and space warriors, it seems like everyone in Hollywood is training for an action-heavy role. And that's not easy to square with the claims that stars keep up their physiques with cleanses or regular yoga routines. And when those options don't work for fans, they're left wondering how their favorite characters end up looking the way they do.
Henry Cavill fans got a glimpse at this last December on The Graham Norton Show (via YouTube). The star of The Witcher revealed that he would cut water for three days before filming certain scenes, ultimately going almost two days without water so dehydration tightened his skin and highlighted his muscles. 
Dehydration isn't the only trick of the stars, however. And on her YouTube channel, The Mandalorian's Katee Sackhoff doesn't hold back on what else it takes to look like your favorite space warrior (via YouTube). From training with a specialty trainer to eating so many eggs her doctor "had never seen a good cholesterol and a bad cholesterol so high that the arrow just pointed 'more' on both of them," Sackhoff lets fans in on just about every detail of how she trains for her roles.
The secret to Katee Sackhoff's training success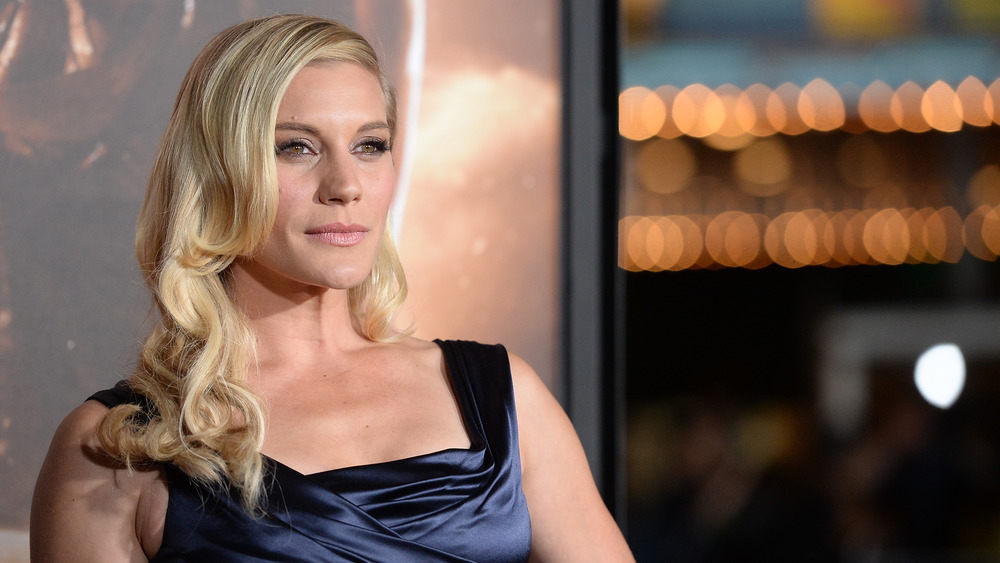 Jason Merritt/Getty Images
Sackhoff is quick to point out that the way she looks on film has very little to do with her natural body type. And it's not just because she tends to play action stars like Battlestar Galactica's Starbuck or Dahl in Riddick. Instead, it has more to do with Steve Zim, known to some as "the fitness trainer to the stars," as it says in his bio.
On her channel, Sackhoff explains that Zim doesn't train for goals the way most people do. Instead, Zim structures workouts for the aesthetic results they produce. And that makes sense for actors. Sackhoff specifically talks about going from Riddick's Dahl to Vic in Longmire, explaining how two characters played by the same women and roughly the same size had starkly different body types. Her training had to reflect that and Zim made it happen.
Sackhoff knows that her fans aren't all looking for a Zim workout, though. And that's where the rest of her fitness videos come in. Spaced out between cute videos with her dog and response videos to previous characters she's played, Sackhoff has a whole series of home workouts viewers can follow along with. Each video averages about 30 minutes and focuses on specific areas, and are much like most home workouts. But unlike videos on other channels, you're getting a mix of action star know-how and Sackhoff's bubbly humor. Just don't expect her to pull off her characters' stunts.