What's The Difference Between A Nutritionist And A Dietitian?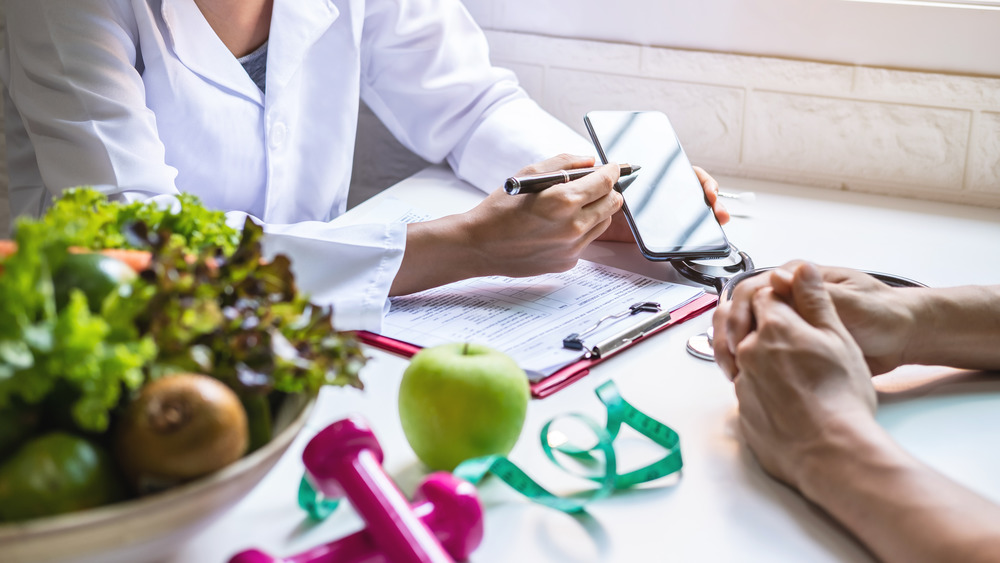 Shutterstock
The terms "nutritionist" and "dietitian" are often used interchangeably, but depending where you are in the world, they can mean very different things (via Healthline). In the United States, a dietitian is a board-certified-nutrition expert, requiring a high level of education and extensive training. To receive the credentials of a Registered Dietitian (RD) or a Registered Dietitian Nutritionist (RDN) in the U.S., one needs to complete the criteria set by the Academy of Nutrition and Dietetics. RD and RDN credentials are interchangeable and dietitians can use the term they choose. Some states also require dietitians be licensed in order to practice.
In other countries, "registered nutritionist" is also interchangeable with "registered dietitian" and requires certification by a governing body. However, in the United States, "nutritionist" may be used to refer to individuals with a wide range of credentials and nutrition training. In some states, a person must meet certain criteria to call themselves a nutritionist and also be licensed, similar to a dietitian. Yet, in other states, the term nutritionist is completely unregulated and anyone with even an interest in nutrition can refer to themselves as one.
When should you see a dietitian or nutritionist?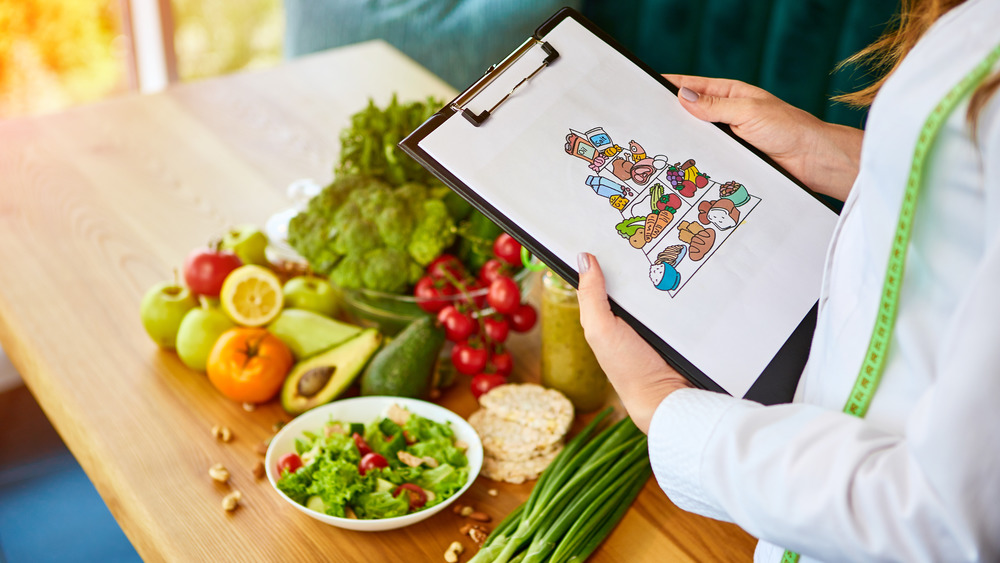 Shutterstock
Dietitians work with patients in both hospital and outpatient settings. They are qualified to work with patients who need nutrition therapy for a number of health conditions, ranging from diabetes to kidney disease to cancer. Dietitians also help treat individuals undergoing weight loss surgery, as well as those who have eating disorders. For athletes, sports dietitians specialize in helping individuals optimize nutrition to enhance physical performance. If you're interested in consulting with a dietitian talk to your doctor, who can help with a referral.
While seeing a licensed nutritionist can certainly be helpful to some, uncredentialled nutritionists often lack training and experience for proper nutritional counseling. The advice they offer may end up being potentially harmful. The American Nutrition Organization offers a guide for consumers to see which states regulate the use of the title "nutritionist." It would be prudent to consult this guide before deciding to book an appointment.