Here's How Much Longer Experts Say We Should Maintain COVID Safety Measures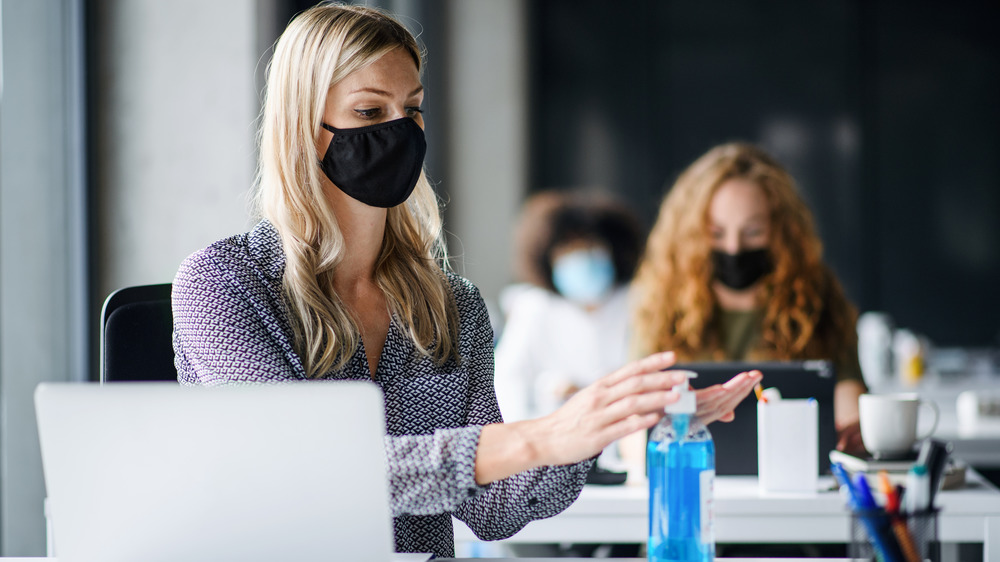 Shutterstock
More than one year since the COVID-19 pandemic reached the shores of the United States and there is no denying that "COVID-fatigue" is very much real. People are growing tired of the countless precautions and restrictions in place and the longstanding isolation from loved ones and friends. Health officials are becoming more and more concerned that COVID-fatigue, coupled with the promise and hope of now three COVID-19 vaccinations, may lead to another spike in cases.
Since the "holiday surge" took hold in late 2020 to early 2021, the U.S. has been seeing a decrease in the number of overall COVID hospitalizations and deaths over the past several weeks (via CNN). This good news along with increasing availability and accessibility of vaccines has led some states to start rolling back the COVID precautions and measures they have had in place to help mitigate the spread of disease. Just last week, New York City increased its indoor dining capacity, and in Kentucky, the governor has allowed businesses such as hair salons and restaurants to operate at 60 percent capacity.
But Dr. Zeke Emanuel, former health advisor in the Obama White House and former member to the Biden Transition COVID-19 Advisory Board, says that rolling back protective measures preemptively will cause all the progress we've made thus far to reverse and cases to go up. He goes on to tell CNN, "We should not ease up, allow indoor dining, big groups ... getting rid of mask mandates. We have to hold on for another two or three months in this condition."
The emergence of new COVID variants is threatening progress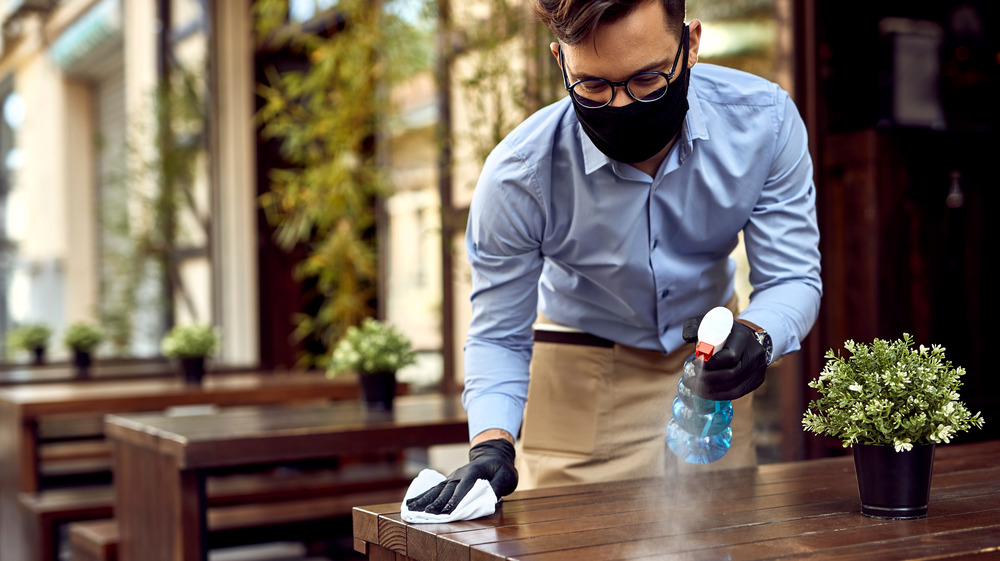 Shutterstock
Dr. Emanuel's sentiments are in line with those of the Centers for Disease Control and Prevention. The renewed urgency in the calls for mitigation compliance comes as COVID-19 variants are popping up and surging around the world. In addition to the U.K., South African, and Brazilian variants, a new New York variant is becoming worrisome, along with another from California. Dr. Rochelle Walensky, CDC Director, said in a briefing earlier this week, "Please hear me clearly: At this level of cases with variants spreading, we stand to completely lose the hard-earned ground we have gained."
While mutations are a normal part of any circulating virus, scientists and health officials are becoming more and more concerned about the possibility that these emerging variants may be able to evade the protection vaccines are able to provide. Officials are urging all who are eligible and able to receive vaccines to do so as increasing vaccinations aims to slow the spread of COVID-19 and thus decreases the chances the virus itself has to mutate.
Top health officials are emphasizing the need for continued safety precautions for the next two to three months at the very least, taking us into summer. As mentioned earlier in the year, by the summer, the U.S. will be on its way to herd immunity, helping to usher us into our "new normal." So continue wearing a mask, socially distancing, washing your hands often, and get vaccinated when you become eligible. The sun is rising; let's keep our darkest days behind and not ahead of us.