Why You Might Need A Third Dose Of The COVID-19 Vaccine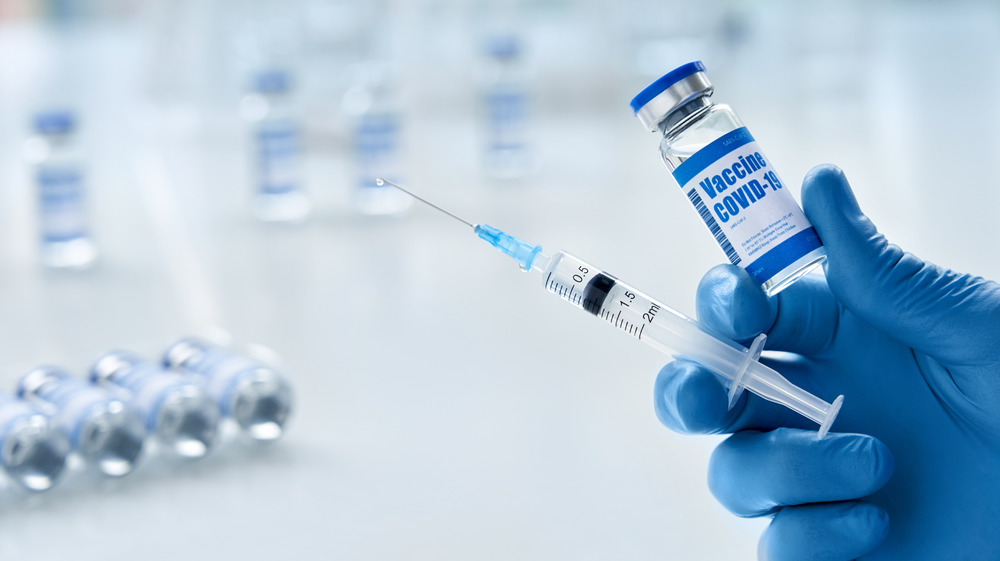 Shutterstock
Pfizer and BioNTech are testing a third dose of their COVID-19 vaccine to study and understand the immune response against newly emerging variants of the virus (via NBC News). The study will examine the efficacy of a third booster shot in two age groups — 18 to 55 and 65 to 85 — all of whom previously participated in Pfizer's initial Phase 1 trial.
A booster shot is an additional dose of a vaccine that boosts the immune system through reexposure to the virus. It will be completely identical to the first two doses of the vaccine. While there isn't any evidence to suggest that the Pfizer-BioNTech vaccine doesn't protect against all variants of the virus, the hope is that the third shot will boost immunity and provide even better protection against COVID-19.
"So far we haven't heard any reports of breakthrough cases [among vaccinated people] related to any of the new variants. But we always want to be one step ahead of the virus," Mikael Dolsten, a chief scientific officer at Pfizer, told Time. "That made us think about generating data on a third boost. We expect that the antibody levels may rise against current variants to strengthen protection."
Targeting the COVID-19 variant from South Africa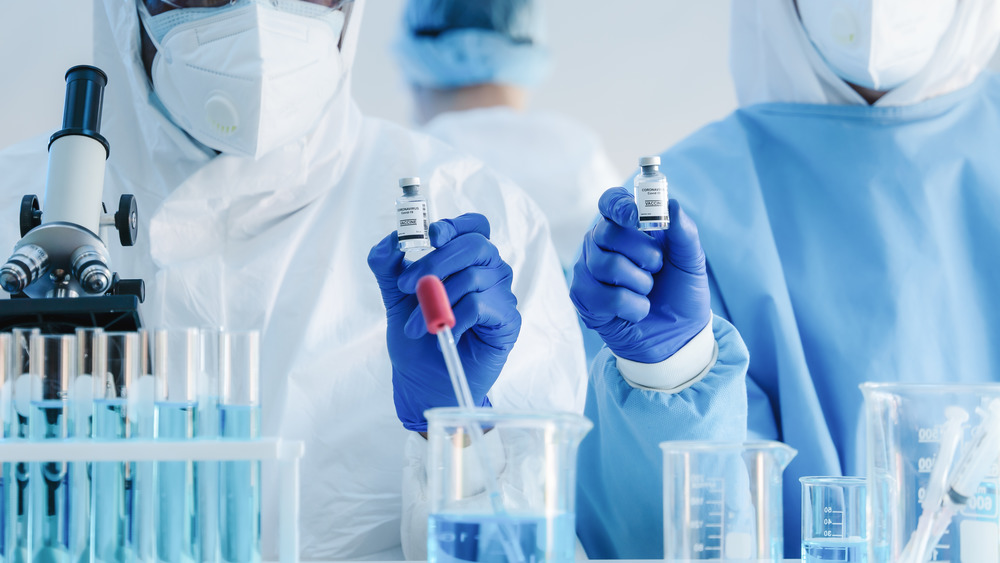 Shutterstock
In case the new study doesn't produce the desired results, however, Pfizer is also working on a modified COVID-19 vaccine that aims to target the variant from South Africa (via CNBC). While the South African variant isn't any more deadly than other strains of the virus, it is more easily transmissible. Much like the booster shot, this modified vaccine is being developed as a precautionary measure, in the event that the strain becomes resistant to the current vaccine.
Pfizer isn't the only pharmaceutical company looking to crack down on more-resistant variants of COVID-19, however. Moderna has created a new version of its vaccine that is designed to fight off more-transmissible strains of the virus. It was shipped to the National Institutes of Health for testing last week. The company is also developing two different booster shots designed to more broadly address different variants of the virus, including the one from South Africa.
"What you want to do is not necessarily develop a vaccine that is particular against [B.1.351], the change that we saw in South Africa," Pfizer board member Dr. Scott Gottlieb told CNBC. "What you want to do is develop a protein sequence that is sort of a consensus sequence and bakes in enough of the changes that we've seen across the world that you have a vaccine that is protective no matter what the virus manages to do against itself."