What Kendall Jenner Really Keeps In Her Diet Might Surprise You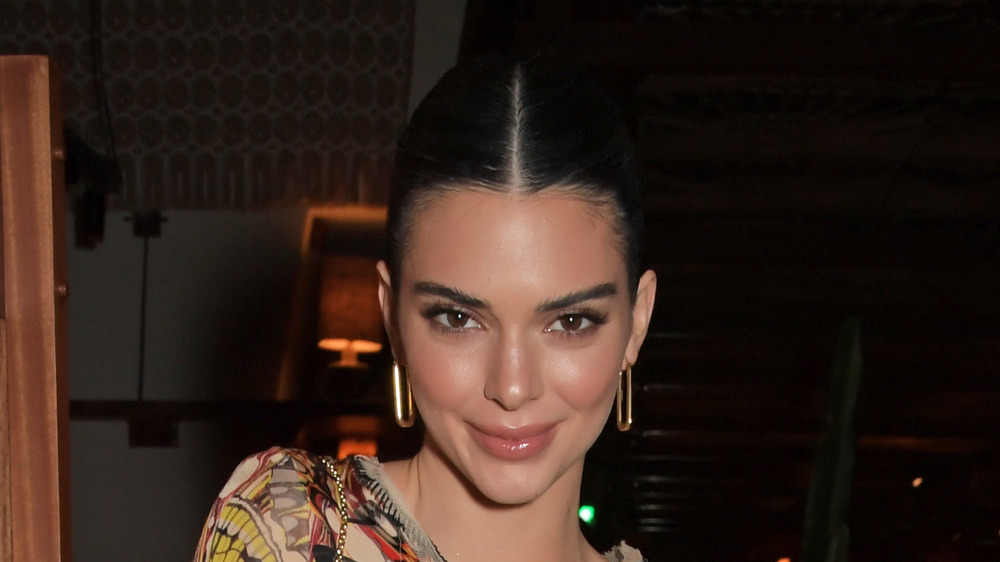 David M. Benett/Getty Images
Have you heard of Kendall Jenner? The fourth sister in her wildly famous family, Vogue cover girl many times over, and owner of a resume that is longer than a CVS receipt. Kendall may be many things, and naturally slim is one of them. But even though Kendall may have won the genetic lottery, she still likes to keep it healthy (most of the time). Here are a few things the social media darling can't live without
According to The Thirty, when revealing on her app the foods she is a fan of, she said, "Here's what will forever and always make my list: Twix, Justin's Peanut Butter, chips and guac, and hummus and carrots. See, pretty simple—just feed me and I'm ready to go." She is also a big fan of starting the day with a pretty decent sized breakfast of avocado over eggs and a bowl of oatmeal.
Kendall is a super fan of this beverage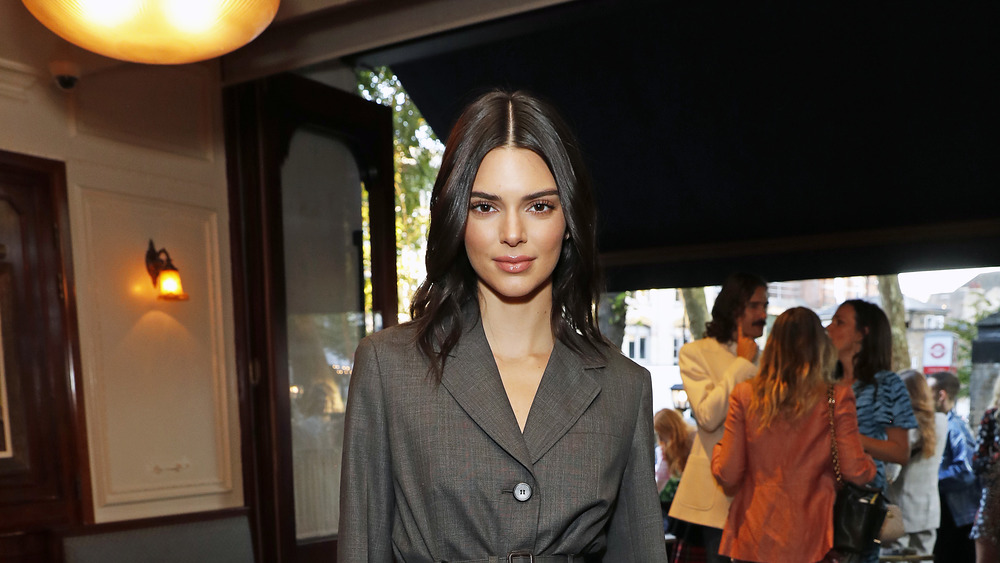 David M. Benett/Getty Images
So far, we're not too surprised by her admissions. Who doesn't love a good breakfast and chips and guac? But what may surprise you is how much this young model-turned-businesswoman likes tea. Sure, tea is a popular beverage, but Kendall claims to drink extreme volumes of it everyday. "I usually start my day off with a cup of [Kusmi] Detox Tea," Jenner shares via The Thirty. "I have like 12 cups a day."
That is definitely a lot of tea. And we would like to call it an exaggeration, but in a recent tour she gave to Architectural Digest (AD), it was clear she has a designated area to make tea in her master bedroom! "Obviously you need a tea stand because I am highly addicted to tea," she tells AD (via YouTube).
When not drinking one of her many cups of tea, Kendall returns to being like most of us claiming she loves the unhealthy stuff too. While she mostly tries to eat clean, she shares, "I love everything unhealthy. Pizza, fried chicken — everything." Oh, we do too girl. We do too.