Here's The Minimum Amount Of Fruits & Veggies You Should Eat Each Day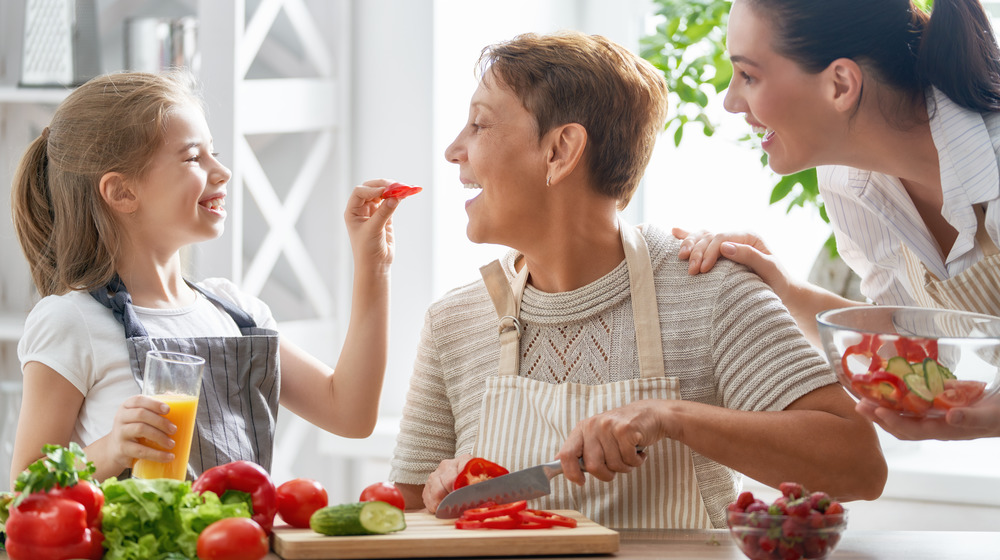 Shutterstock
Located towards the base of the food pyramid, fruits and vegetables are an essential part of our diet. Food groups located towards the bottom of the pyramid are those that should be consumed more frequently (via Stanford Health Care). But exactly how many daily servings will provide us with the optimal amount of health benefits? With research changing and evolving over time, suggested daily intake in the past has ranged from two to as many as seven suggested servings of fruits and vegetables daily. Fortunately, a recent study conducted by the American Heart Association indicates where exactly in that range the ideal amount of daily servings may lie.
Fruits and vegetables are rich in nutrients, and regular consumption can lead to decreased chances of high-risk health conditions such as heart disease and cancer (via Science Daily). According to the findings of this recent study, experts recommend a daily intake of three servings of vegetables and two servings of fruit bringing the total to at least five daily servings.
Three servings of vegetables and two servings of fruit daily gives us the most health benefits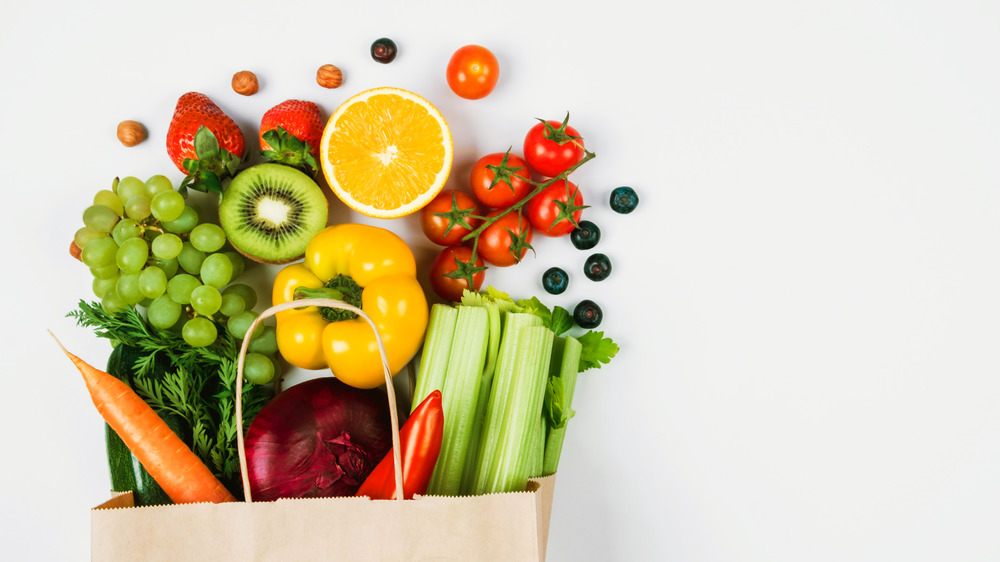 Shutterstock
At five servings per day, research indicated a decreased risk of death from cardiovascular disease, cancer, and respiratory disease compared to those who consumed fewer than five servings a day. Specifically, a 13 percent decreased risk of death was found from all the above causes.
Previous studies seem to reinforce these findings as a 2014 study published in the British Medical Journal found that servings of over five per day did not indicate any further decreased risk of death (via Science Daily). This indicates that five daily servings are where the most health benefits can be found. Most notably, leafy green vegetables were found to have the most health benefits versus those rich in starch, such as potatoes, which did not indicate having these same benefits. 
When choosing a fruit or veggie side, keep in mind, the more colorful the better (via Everyday Health). Therefore, try and get in as much of the rainbow as possible, from red and orange to green and purple, and everything in between.