COVID Vaccine Has A Surprising Side Effect For Some Long-Haulers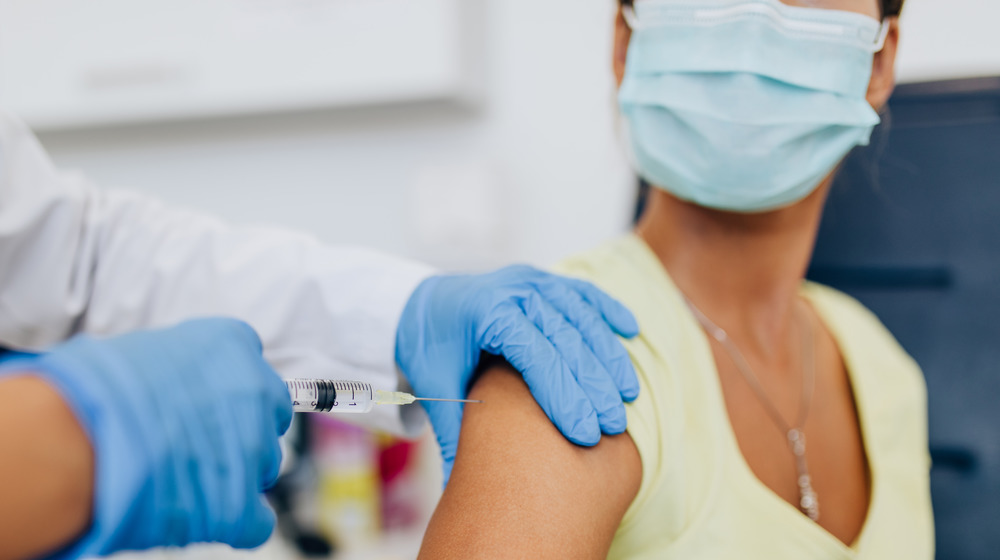 Shutterstock
A Facebook group with over 12,000 members was developed over the course of the last year as a source of emotional support for those experiencing ongoing coronavirus symptoms. These individuals have raised questions within the scientific community as to how the COVID-19 vaccine may be affecting long-hauler patients (via U.S. News). 
The term "long-haulers" refers to individuals who have previously tested positive for the COVID-19 virus, are now considered recovered, but still experience symptoms for weeks or months after testing negative (via U.C. Davis Health). Recently, long-haulers have expressed relief of symptoms after receiving the first dose of their vaccination. Though there is no concrete scientific evidence as of yet to support this claim, experts have begun theorizing possible explanations for this occurrence.
Some common symptoms experienced by those who fall into the long-hauler category include chest tightness, coughing, muscle aches, and severe fatigue (via Cleveland Clinic). Although the majority of COVID-19 patients experience only mild symptoms that subside within the CDC's recommended two-week quarantine period, a recent study shows that about 10 percent of individuals continue to feel sick beyond a three-week period (via British Medical Journal).
Some long-haulers report relief of their most severe ongoing symptoms after receiving the COVID-19 vaccine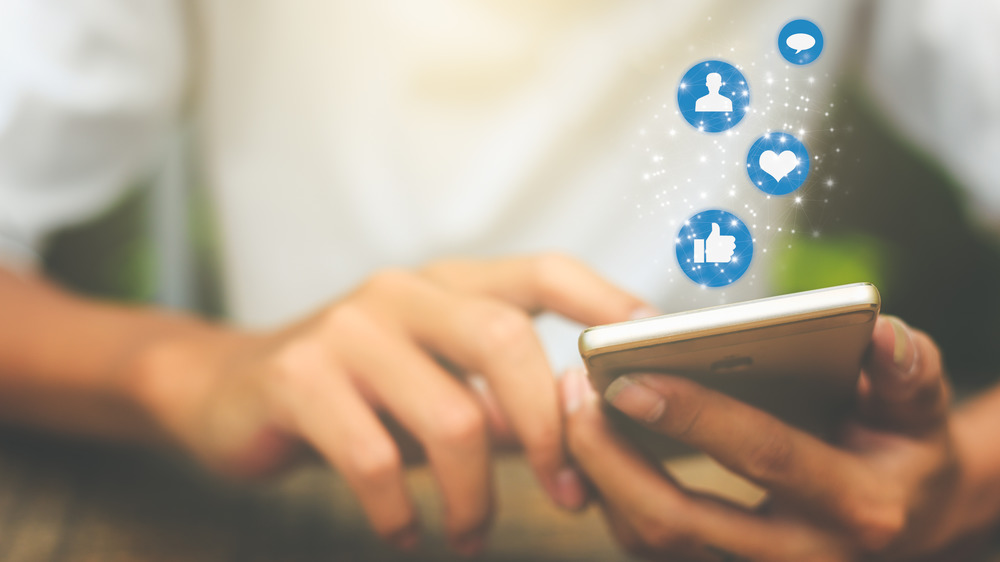 Shutterstock
Long- hauler, Amanda Finley, developed the aforementioned Facebook group titled, COVID-19 Long-Haulers Discussion Group (via U.S. News). In this group, Amanda described feeling relief from her most severe ongoing coronavirus symptoms a week after receiving the vaccine. Interestingly, other members of the group have begun voicing similar experiences. To further explore this matter, Amanda developed an online survey. Her research found that 32 percent of the sixty-eight participants experienced improvement in their long-haul symptoms shortly after receiving the vaccination. However, additional responses indicated different experiences, with a little over half of participants reporting no perceived change in symptoms, and the smallest percentage reported feeling worse post-vaccine. Based on these findings, it is important to note that not all long-haul patients are experiencing the same results.
Experts have begun considering viable reasons for this occurrence and urge people to take these as possibilities rather than confirmed facts. One proposed explanation for ongoing symptoms includes the possibility of the virus continuing to be present in particular tissue sites or organs within the body. The vaccine may be able to eliminate these viral remnants leading to the reported relief of symptoms. Although continued research is still needed, it's encouraging to know support is out there. Whether in the form of individuals providing encouragement to one another online, or through committed medical research, all are focused on finding relief for long-hauler patients.