The Real Reason These Countries Are Halting The AstraZeneca COVID Vaccine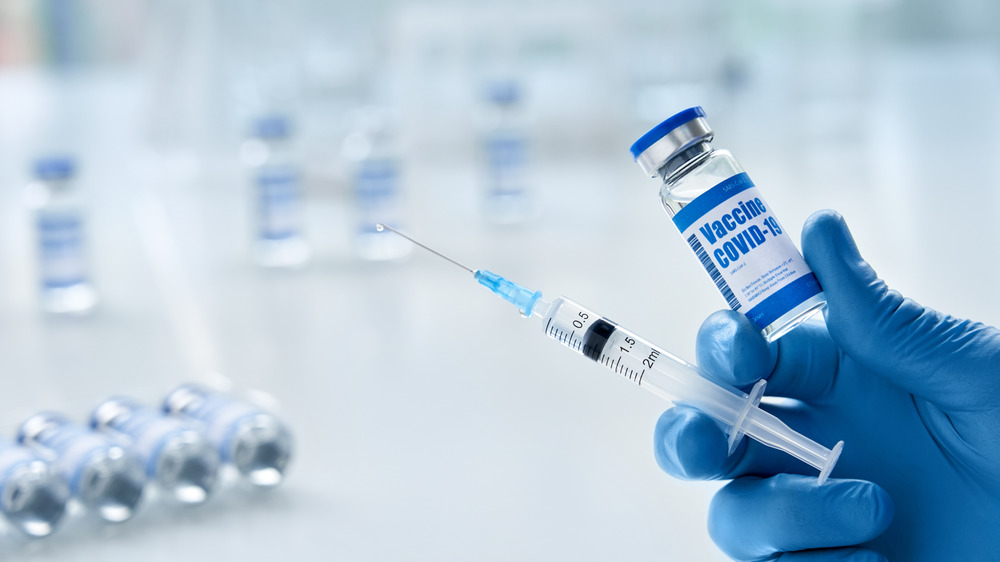 Shutterstock
AstraZeneca is the latest company headlining the news regarding their version of the COVID-19 vaccine, and unfortunately, it's not in a positive light. According to the Associated Press, a number of European nations, including France, Italy, Sweden, and Germany, have suspended the use of the AstraZeneca vaccine after the rise in a reported number of post-vaccine blood clots. The number of people who have experienced these side effects is very small, but the decision to halt vaccinations was made out of an abundance of caution.
USNews reports that severe brain hemorrhages have also been reported in those who received the AstraZeneca vaccine, which has further prompted suspension of distribution in other European countries. Sweden's chief epidemiologist, Anders Tegnell, said in a statement that the halt is a "precautionary measure," (per The Washington Post). The AstraZeneca COVID-19 vaccine is only one of three currently available in Europe, along with the Pfizer and Moderna, so the decision to pause the distribution was not taken lightly. 
A statement released by The Paul Ehrlich Institute, Germany's vaccine regulator, stated that as of Monday, March 15th, there have been more reported cases of "rare cerebral vein thrombosis" and a call for further investigation into the vaccine and its effects is required.
There is not enough data to support a connection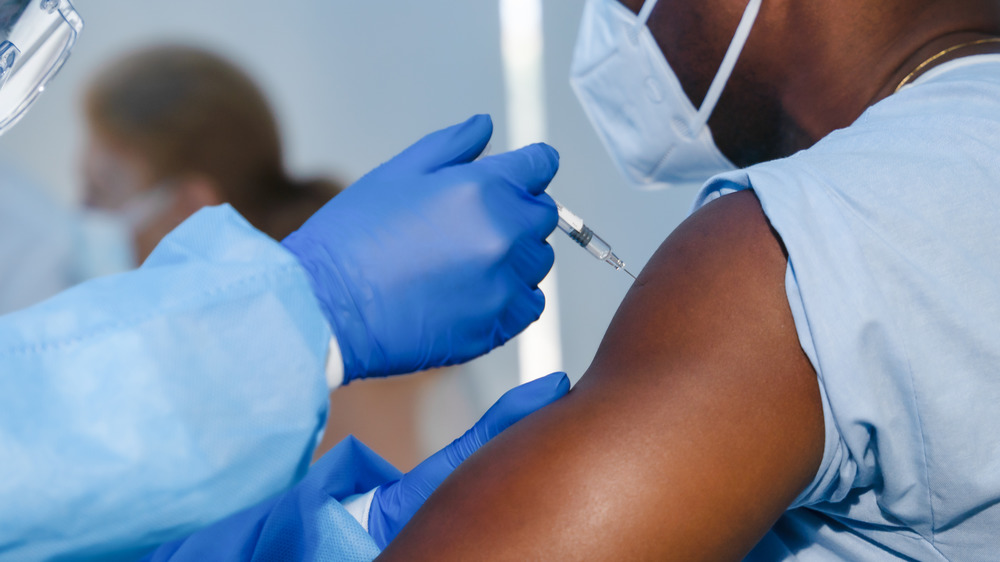 Shutterstock
According to AP, AstraZeneca reports that out of 17 million vaccines distributed throughout Europe, there have been 37 cases of blood clots reported. This, according to AstraZeneca, is a lower rate that would regularly occur in a general population of 17 million people, and both the World Health Organization and the EU's European Medicines Agency have stated that the shots should not be halted, as the data does not suggest the vaccine is the cause behind the clots (via CNBC). 
In a press conference, Emer Cooke, director of the European Medicines Agency stated, "At present, there is no indication that vaccination has caused these conditions," and she goes on to say, "The benefits continue to outweigh the risks." Dr. Michael Head, senior research fellow in global health at the University of Southampton in England agrees, stating that halting the AstraZeneca vaccine is not justifiable as there is no data proving the clots are related to the shot, calling the decision "baffling."