How Anthony Mackie Gets In Shape For The MCU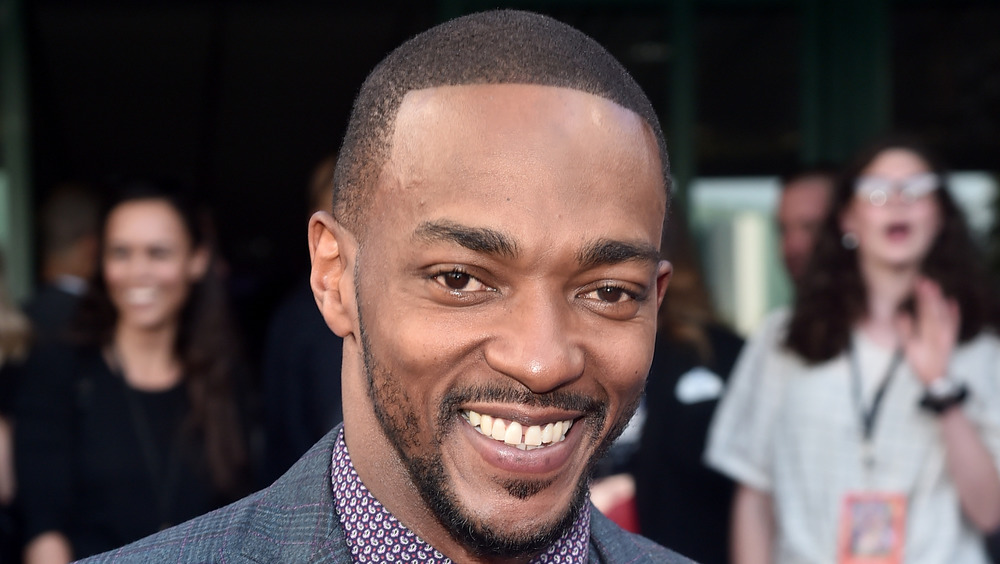 Alberto E. Rodriguez/Getty Images
It's a new decade, and there's a new Captain America. The end of Avengers: Endgame saw Steve Rogers handing over his shield to Sam Wilson. Fans have been waiting to see "Falcon Cap" ever since and with Disney+'s release of Falcon and the Winter Soldier right around the corner they might not have long to wait.
Of course Mackie's career isn't limited to Marvel productions. His IMDb credits stretch back almost ten years and include titles like 8 Mile, The Hurt Locker, Million Dollar Baby, Pain & Gain, and IO. He's no stranger to action, superheroes, or the physical demands that come with roles in those genres. And it shows in the way he trains.
"I was doing heavy lifting, and no cardio," Mackie said when speaking to Men's Health in 2019. It's not the most common approach these days. Even super buff stars like Chris Hemsworth involve cardio through workouts like swimming. But for Mackie it's all about the reps.
"I was max repping. At the end of every set, I would max out," Mackie explained in the same interview.
Maxing out and staying active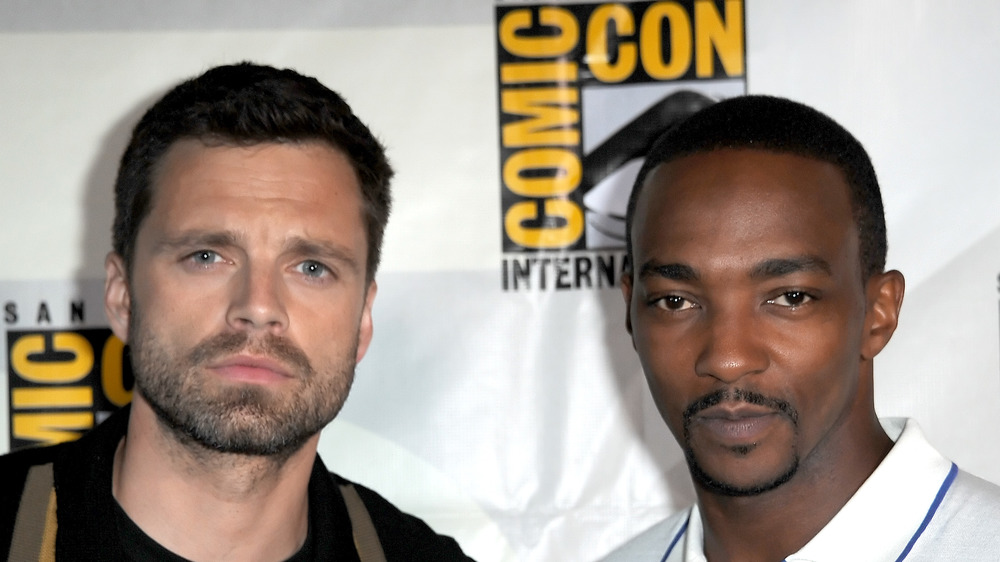 Albert L. Ortega/Getty Images
Mackie's focus is on working one muscle group a day and doing whatever it takes to max out at the end of the week. Maxing out means getting to a point where you're at the heaviest possible weight you can manage for one rep.
A Men's Journal article goes into detail on the practice. The article interviews Dan Trink, owner of Trink Fitness in New York City and Director of Training Operations at Peak Performance gym. Trink suggests "at least a year of general training" before trying to max out the weight on a workout. This gives people the skill and form necessary to avoid hurting themselves — experience Mackie definitely has.
In a video for Vanity Fair, Mackie also revealed that he starts every day with 100 push ups. He then runs to the gym as a warm up before his weight training. And just like with the Men's Health interview, Mackie talked about which muscle groups he works on each day and the four-day rest period each group gets before it's back on the rotation. Abs are the exception to the "one group a day rule". Mackie devotes 20 minutes of every workout to his abs.
Sam Wilson might have come on the Marvel scene during a morning run, and he's no slouch — but Anthony Mackie showcases the active lifestyle it takes to rock a superhero build. It's a look fans can't wait to see in Captain America's stars and stripes when Falcon and the Winter Soldier hits Disney+ later this week.