Here's How Much Protein Is Really In Your Oatmeal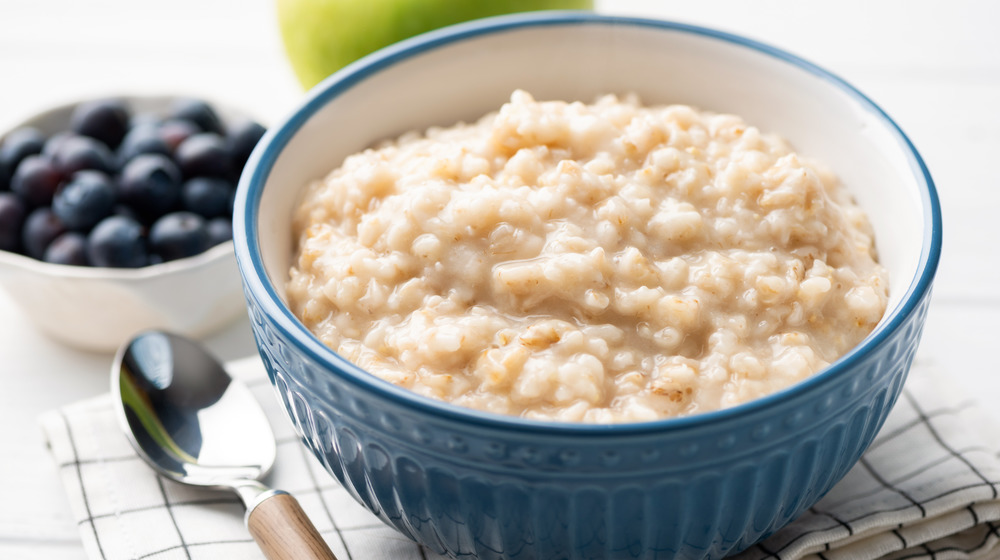 Shutterstock
Are you looking to jumpstart your day with a filling, nutritious breakfast? Oatmeal can be one of the healthiest options to start your day. But for all of its perks, is oatmeal as protein-packed as it may seem?
The answer? It depends on your oat of choice. Steel cut oats and old-fashioned oats both contain 7 grams of protein in a dry quarter-cup and half-cup serving, respectively (via Popsugar). Instant oats contain only 5 grams of protein in a half-cup serving. So choose your oats wisely if looking to leverage the highest protein levels.
Even though oatmeal packs some protein, it is heavy on carbohydrates. Old-fashioned oats have the most carbs and fats per serving. To battle the higher carbs, you can top your oatmeal with fiber and protein-heavy toppings. Nut butter, protein powder, Greek yogurt, chia seeds, hemp seeds, or nuts are good options (via EatThis).
Protein-packed oatmeal preparation tips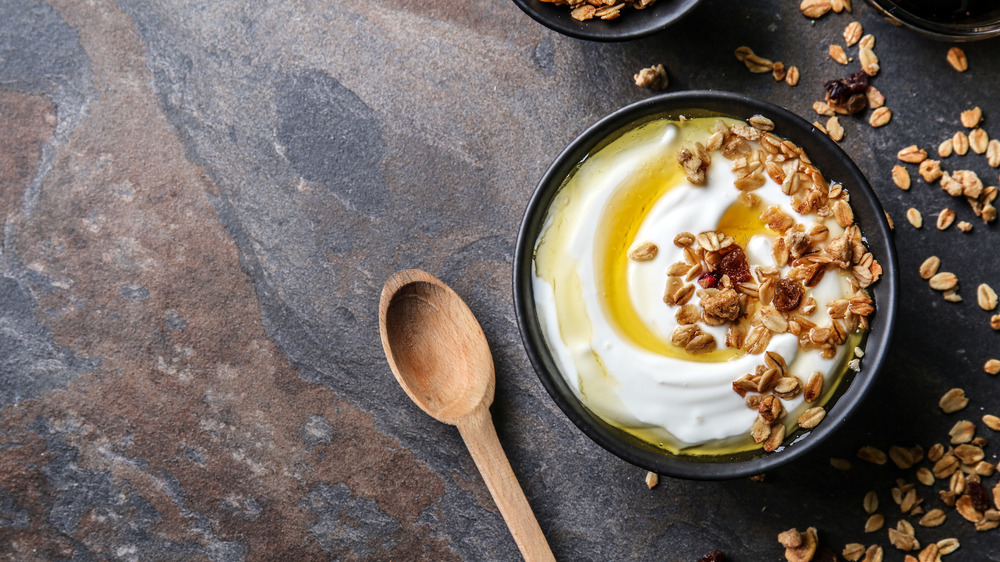 Shutterstock
The protein doesn't have to stop at the mix-ins in the oatmeal itself. You can also pair your bowl with eggs, lean bacon, or cottage cheese on the side for an extra protein boost.
When preparing your oatmeal, you should also be wary of the packaged flavored oatmeals, as well as adding too much sugar. Another unintentional sugar-booster can be adding dried fruit instead of fiber-rich fresh fruit. Adding too much sugar to your oatmeal can negate some of those positive nutritional benefits we choose oatmeal to gain.
Another preparation tip — instead of water or whole milk, try cooking your oatmeal with soymilk to add 3.5 grams of protein. Overnight oats are also a healthy preparation option for a protein-forward breakfast.
Overall, oatmeal can be a healthy breakfast option high in protein, and complete with toppings or additional protein-heavy side dishes, can keep you feeling full until lunchtime.