How Rihanna Stays In Such Great Shape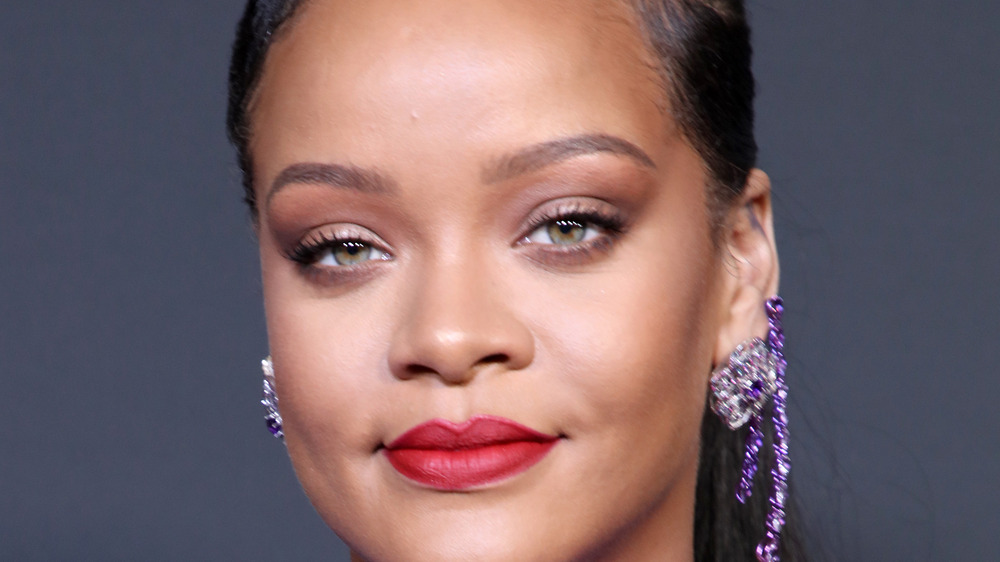 Robin L Marshall/Getty Images
The talented 33 year old superstar has been called the "21st Century's Most Influential Musician" and "most important pop artist." With 31 top ten Billboard hits and 14 number ones, the versatile songstress makes stardom look easy (via NPR). Rihanna is not only admired for her hit music, but she slays the fashion scene as well with her bold and unique style (per Harpers Bazaar). Rihanna drips with confidence walking the red carpet, and with a body like hers, it's no surprise that on occasion she chooses risqué wear. How exactly does the Barbadian star stay in such fab shape?
Fitness is an essential part of the singer's health routine. One of RiRi's trainers, fitness expert Ary Nuñez, tells SHAPE that in addition to focusing on the core muscles, they train using calisthenics, dance, and even martial arts. According to Nuñez, "Rihanna is so connected to her body. She used to work out because it was part of her responsibility, but now she works out because she loves it!"
According to POPSUGAR, Rihanna also trains with celebrity trainer Harley Pasternak, who focuses on full body training using Capoeira, a Brazilian form of martial arts that incorporates self-defense, acrobatics, and dance. They also train using tae kwon do, cardio, and strength training.
How Rhianna eats to stay fit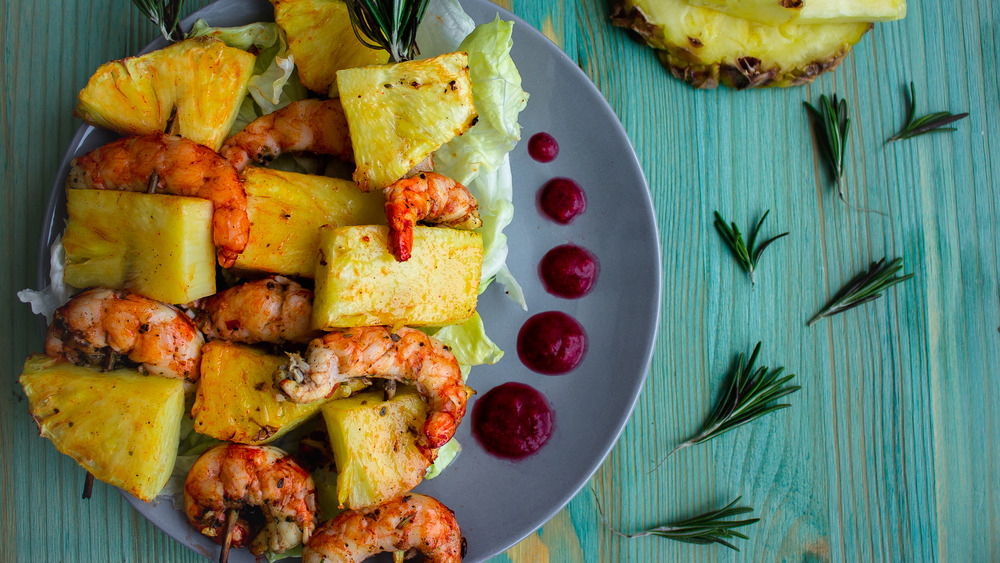 Shutterstock
Exercise isn't the only way Rihanna maintains her healthy body. According to her personal chef, Debbie Solomon, Rihanna eats a good amount of protein through the day, like eggs and chicken, as well as veggies and rice. She enjoys her foods prepped Caribbean style, so Solomon, who travels with RiRi, keeps on hand bouillon, curry, cumin seeds, and garlic for flavoring up some of her favorite dishes. During a TV interview, Solomon tells The Doctors that Rihanna prefers eggs for breakfast, sometimes with one slice of toast (no crust), and mixed berries with added fruits like mango, pineapple, and papaya.
Nuñez recommends Rihanna focus on how she combines her meals, telling SHAPE she "shouldn't mix starches with protein because there is an enzyme that exists for the processing of starches, and an enzyme that exists for the processing of protein — and they don't get along." Focusing on properly fueling her body for touring and performing is part of how Nuñez helps keep Rihanna is such great shape, stating, "It's more about feeding her to perform."
A rigorous fitness routine, protein packed diet, and high energy are what keep this bad gal in shape, and having two trainers and a personal chef probably help too.