How The COVID-19 Vaccine Can Help Against Asymptomatic Spread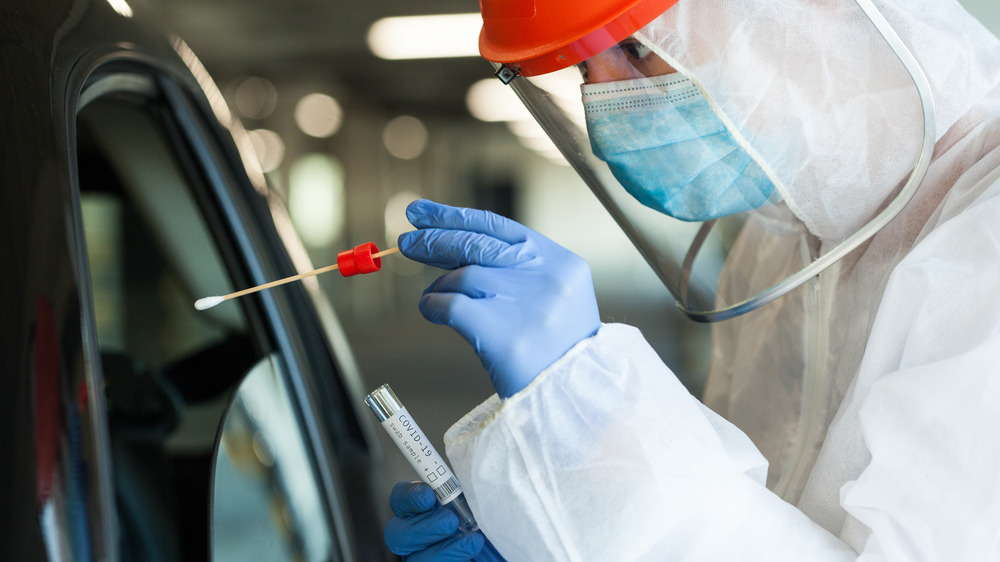 Shutterstock
COVID-19 spreads easily from people who are asymptomatic because they aren't aware that they are infected. They continue to run errands and mingle with other people because they don't know they should be isolating or quarantining. The only way someone would know that they have COVID-19 without any symptoms is if they got tested, which is why some places like universities and workplaces are regularly testing students and employees. 
The exciting news about this is that the Israel Ministry of Health (MoH) has seen a 90 percent reduction in the asymptomatic spread of COVID-19 in Israel, where more than half of the adults have been vaccinated. The people who are vaccinated haven't given COVID-19 to anyone else and haven't developed any symptoms of the virus. Most of them were given the Pfizer-BioNTech vaccine because that was the only COVID vaccine available in Israel at the time. 
The MoH found that the vaccine is 97 percent effective in preventing COVID-19 with symptoms, severe cases of COVID-19, and death from the virus. Two weeks after the second dose of the Pfizer vaccine is when people are completely vaccinated. They also found that the vaccine is 94 percent effective at preventing asymptomatic COVID (via Pfizer). 
What does this mean for the pandemic?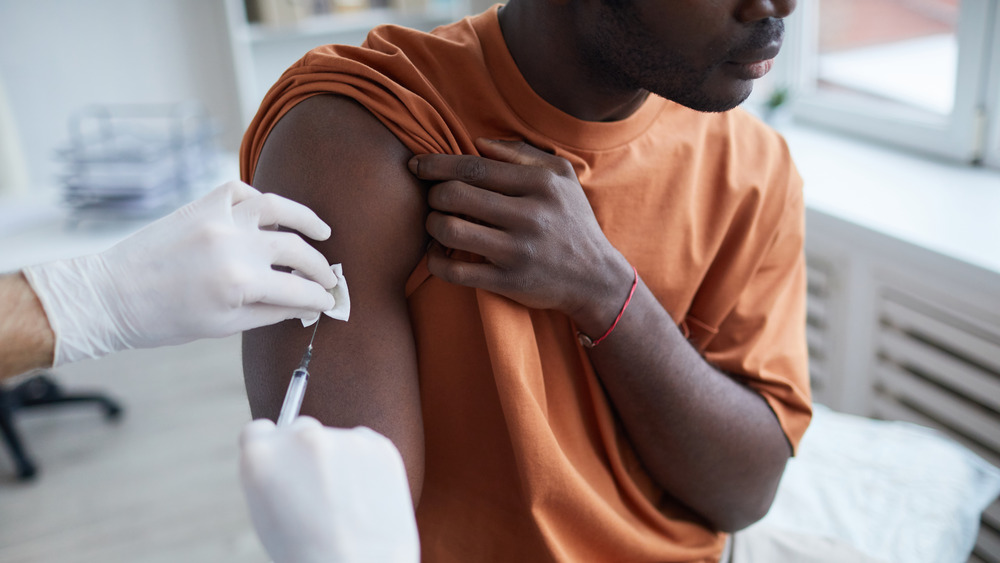 Shutterstock
The effectiveness of the vaccine in Israel is what scientists and experts hoped for and proves that the vaccinations are working even better than the initial clinical trials and studies suggested. The results show that we can beat this virus and end the pandemic if enough people get the vaccine. 
As of November 2020, Pfizer's vaccine was more than 90 percent effective at preventing fully vaccinated people from getting COVID-19. The exciting news from MoH shows that it's not just far more effective than initially thought, it's proving to help prevent people who have COVID-19 with no symptoms from spreading it to others. The fact that the vaccine is 94 percent effective at preventing the spread of asymptomatic COVID-19 is vital. 
A study published in the Journal of the American Medical Association in January 2021, found that about 59 percent of all COVID-19 cases result from presymptomatic and asymptomatic people. Presymptomatic people are those who are infected with COVID but don't have symptoms yet and people who are asymptomatic never experience symptoms but are infected with COVID. Both of these types of people are still contagious, but may not know it because they aren't experiencing symptoms.
Help end the pandemic by getting fully vaccinated. Check the Centers for Disease Control and Prevention's website to learn how you can get your COVID-19 vaccine now.