What You Should And Shouldn't Do After You Get The COVID-19 Vaccine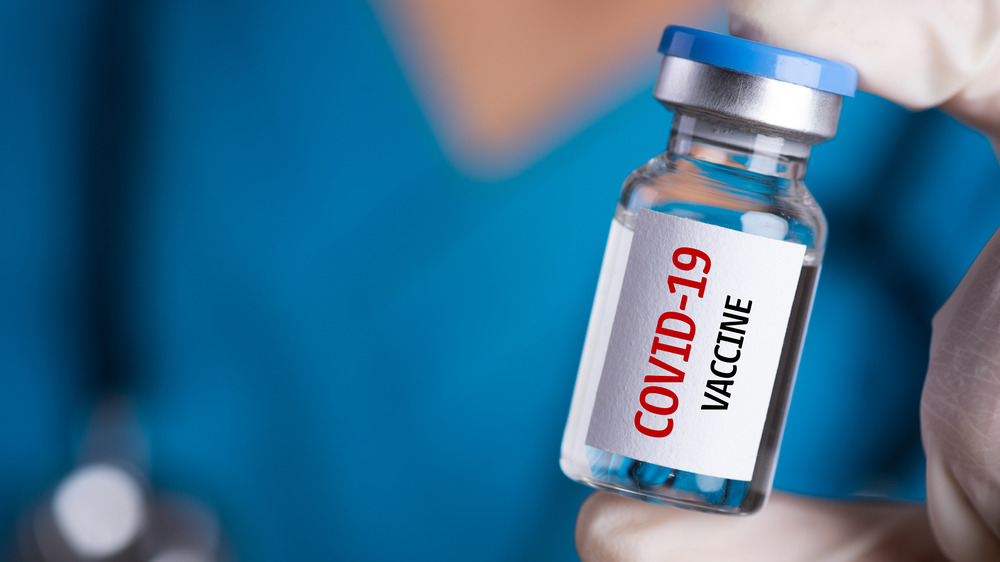 Shutterstock
As of March 29, 2021, "more than 143 million doses [of COVID-19 vaccines] have been administered, fully vaccinating over 50.5 million people or 15.5% of the total U.S. population," according to NPR. The goal is for 70 to 85 percent of the entire country to be vaccinated, which is what researchers estimate is going to be what it takes to halt the spread of COVID-19. Three vaccines against COVID-19 have been made available to the public as of March 27, 2021 (via FDA). 
None have yet earned licensure, a.k.a., formal approval, by the U.S. Food and Drug Administration because that process requires at least six to 10 months (via Drugs.com). However, each is subject to an "emergency use authorization" (EUA). That means individuals may receive the vaccine while approval is pending because the FDA determined that the potential benefits outweigh the potential risks (via FDA).
As we push forward toward the "light at the end of the tunnel," however, it's worth considering what it really means to be vaccinated. Or to put it another way, what are vaccinated people allowed to do, and shouldn't you do after getting the COVID-19 vaccine?
Don't assume you are safe from COVID-19 until your final dose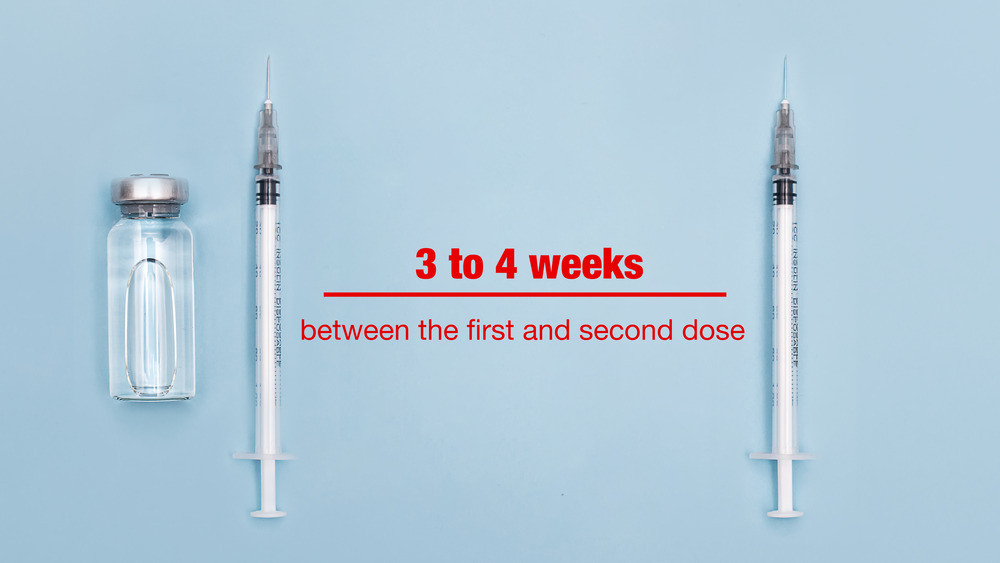 Shutterstock
Two of the three vaccines authorized for emergency use by the FDA currently require two doses in order to be fully effective against COVID-19 (via CDC). "It's really the second dose that then boosts that immune response," according to Dr. Katherine O'Brien (via World Health Organization). The vaccines requiring a second dose are the Pfizer and the Moderna vaccines. The Johnson & Johnson vaccine is a one-dose regimen. 
According to the CDC, "If you received the Pfizer-BioNTech COVID-19 Vaccine, you should get your second shot 3 weeks (or 21 days) after your first." In regards to the Moderna vaccine, the CDC recommends you get your second shot four weeks after your first. With regard to both the Pfizer and the Moderna vaccines, "you should get your second shot as close to the recommended 3-week or 4-week interval as possible." That means neither early nor late. Nevertheless, there is some "wiggle room," according to Carlos Malvestutto, Master of Public Health (via The Ohio State University Wexner Medical Center). As of March 25, 2021, the CDC has clarified that you can receive your second dose up to six weeks after your first "if necessary." 
Do recognize that it can take up to two weeks for the vaccine to start working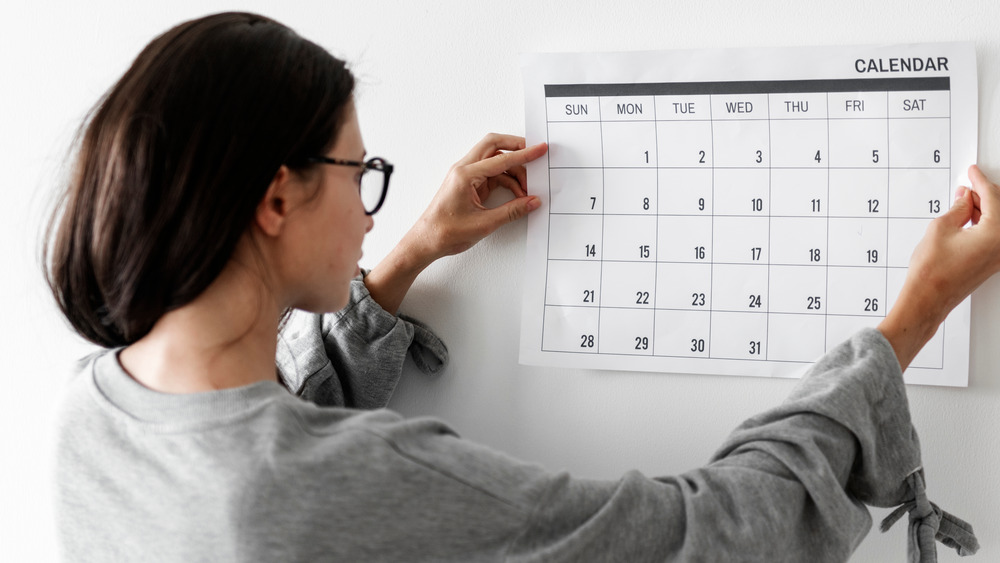 Shutterstock
It might be tempting to assume that as soon as you receive your COVID-19 vaccination that you are immediately protected against the COVID-19 infection. That's not how these vaccines work, however, and as the CDC notes, "vaccines help develop immunity by imitating an infection." Just as it takes time for your immune system to fight off an actual infection by developing the necessary antibodies, it takes time for the immune system to develop the necessary antibodies in response to the "imitation" infection engendered by the vaccine.
In fact, it could take as much as two weeks after the first dose before a significant immune response kicks in, Dr. Katherine O'Brien explained (via World Health Organization).  And then, of course, there is still the need for a second dose (via CDC). Fortunately, after the second dose, it appears that the immune response kicks in more swiftly than after the first dose, according to Dr. O'Brien.
Do avoid switching from one vaccine regimen to another between doses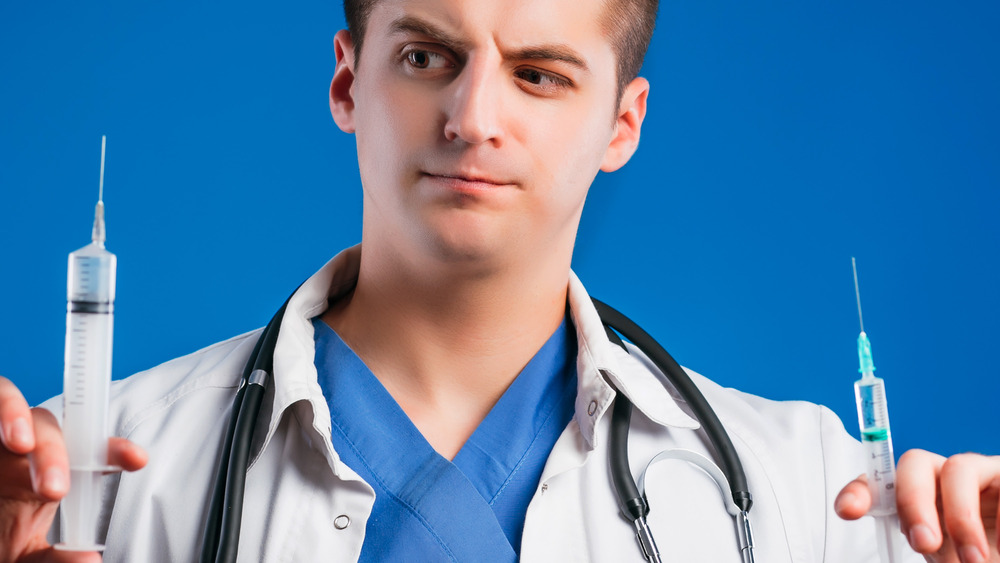 Shutterstock
After you receive your COVID-19 vaccine, you should be prepared for the possibility of side effects, according to the CDC. Side effects are "signs that your body is building protection." While your side effects may impact your lifestyle for a few days, they also may not. In fact, some people report no side effects at all — which does not mean the vaccine is not working, according to Dr. Kelly Elterman, an anesthesiologist in San Antonio, Texas (via GoodRx). 
If you have unpleasant side effects after the first dose, you may be able to switch to a different vaccine regimen. Initially, the CDC stood firmly against switching, according to The Seattle Times. As of this writing, however, the CDC has "quietly changed its recommendations," authorizing a switch between authorized vaccines between the first and second doses in what it calls "exceptional situations." It is important to note, however, that this may not be the best course of action so much as a way to ensure that everyone who gets a first dose gets their second, regardless of side effects and regardless of any vaccine shortages that may occur.
Do hold onto your vaccination card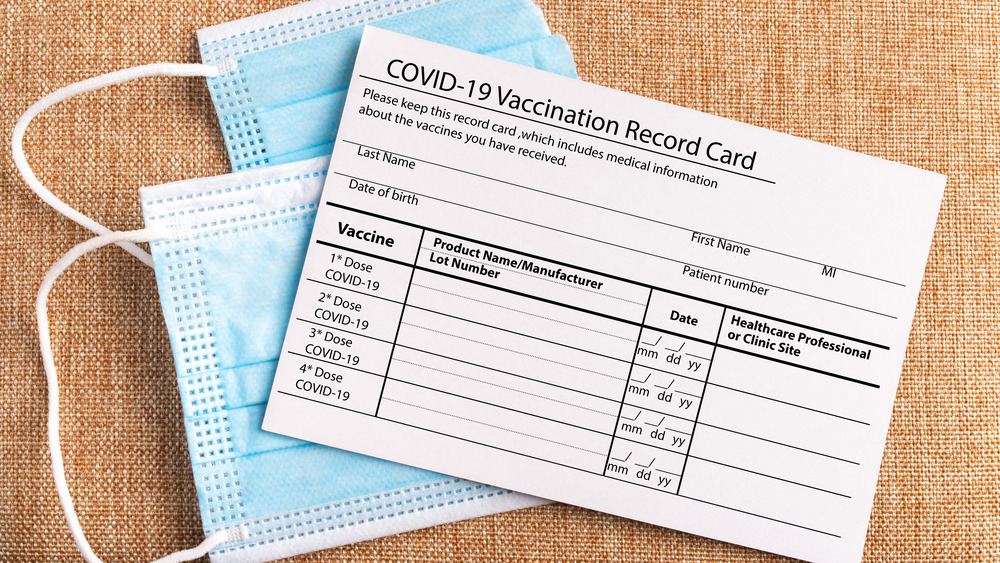 Shutterstock
At your first vaccination appointment, you should receive a "vaccination card." Do not throw it away because it contains critical information you'll need going forward, including which vaccine you received, when you received it, and where (via CDC).  You will need that information for your second dose, at the very least. In the event you're currently between doses and did not receive your vaccination card at your first appointment, you should contact the site where you received your first shot. You can also contact your state health department's "immunization information system" (IIS) to get a card  — because vaccination providers are required to report COVID-19 vaccinations to the state health department. 
If you received a vaccination card but have misplaced it, you should also contact your vaccination provider, and failing that, your state health department's IIS. If you have made every effort to locate your vaccination information, are unable to get a copy or replacement of your vaccination card, the CDC recommends speaking to your vaccination provider before going for your second dose. The CDC also recommends taking a photo of your vaccination card upon receiving it and again upon receiving your second dose.
Do recognize what the COVID-19 vaccines are providing immunity from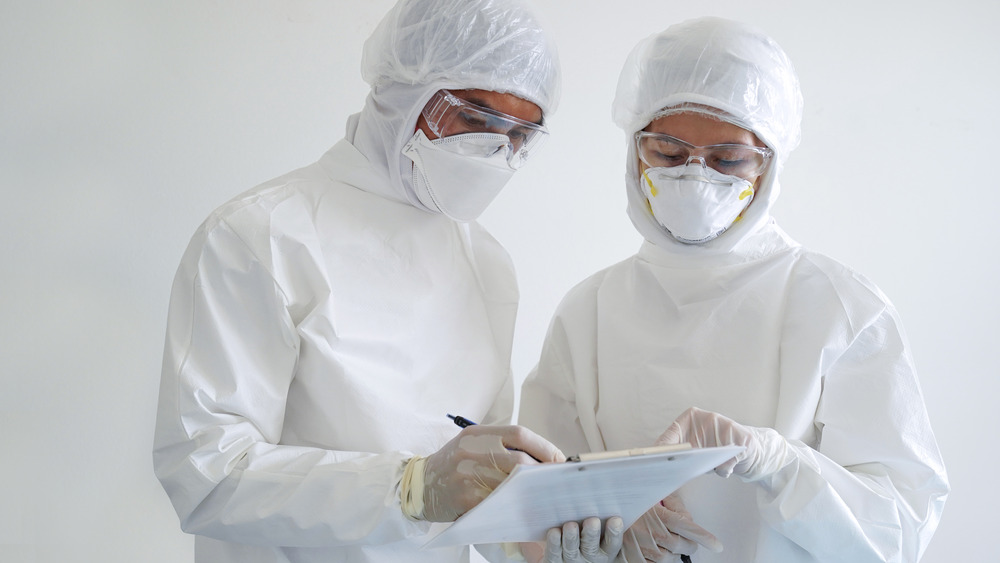 Shutterstock
Back in the early days of the pandemic, you may have noticed the related media coverage often distinguishing between the virus known as "SARS-CoV-2" and the disease (including its symptoms) that the virus causes, i.e., COVID-19 (via HuffPost). That distinction is critical to keep, according to Dr. Katherine O'Brien, via the World Health Organization. 
"The clinical trials demonstrated that these vaccines protect people against disease," Dr. O'Brien stated, referring to the COVID-19 disease that is caused by the SARS-CoV-2 virus. "What we don't know yet from the clinical trials is whether or not the vaccines also protect people from just getting infected with the SARS-CoV-2 virus." In other words, while the vaccine will likely confer immunity against the COVID-19 disease, it is not known whether you would still test positive for the virus in the event you were subsequently exposed to the coronavirus (with or without symptoms). And if it turns out that someone can test positive for the virus while being immune to the disease, it is unknown whether that person can or cannot transmit the virus to others.
Do recognize that the vaccine may not protect you against emerging variants of the virus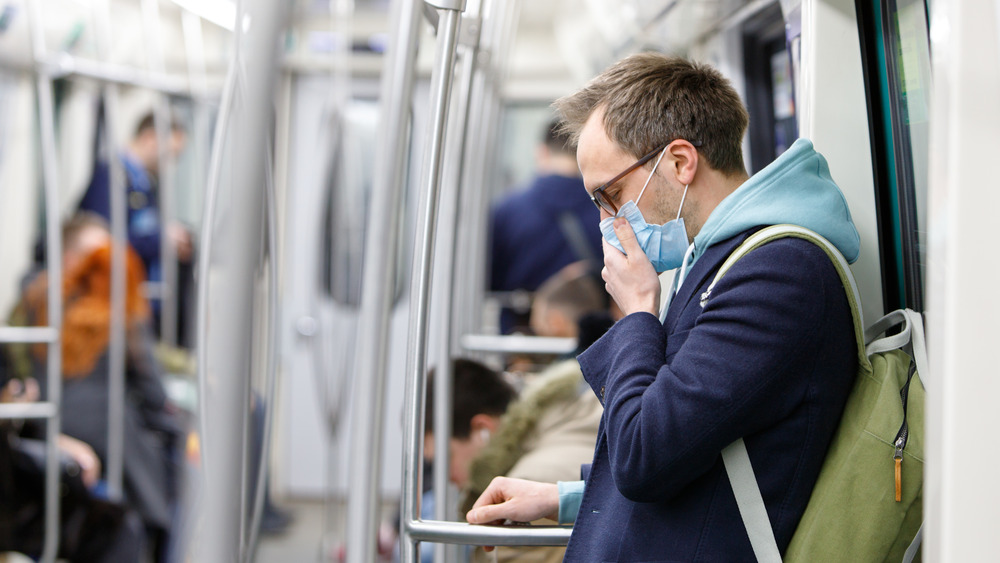 Shutterstock
COVID-19 is caused by the SARS-CoV-2 virus that scientists identified in 2019. One thing that is known for certain about viruses is that they are constantly evolving into new variants via mutation (via CDC). "Sometimes new variants emerge and disappear. Other times, new variants emerge and persist," the CDC explained.
As multiple variants of the novel coronavirus that causes COVID-19 have already been documented throughout the world, evidence indicates new variants may be able to "evade immunity produced by vaccines or previous infections" (via Nature). To effectively quell the pandemic, researchers are therefore tasked with possibly tweaking the vaccines or even redesigning them to keep up with the pace of mutation. 
What that means for you is that after you receive your COVID-19 vaccine, you may or may not be immune to other variants. Accordingly, if at any time after you get the vaccine, you experience symptoms that are suggestive of COVID-19, then it's best to quarantine until you speak with a healthcare provider. 
Do keep wearing a mask in public even after you're vaccinated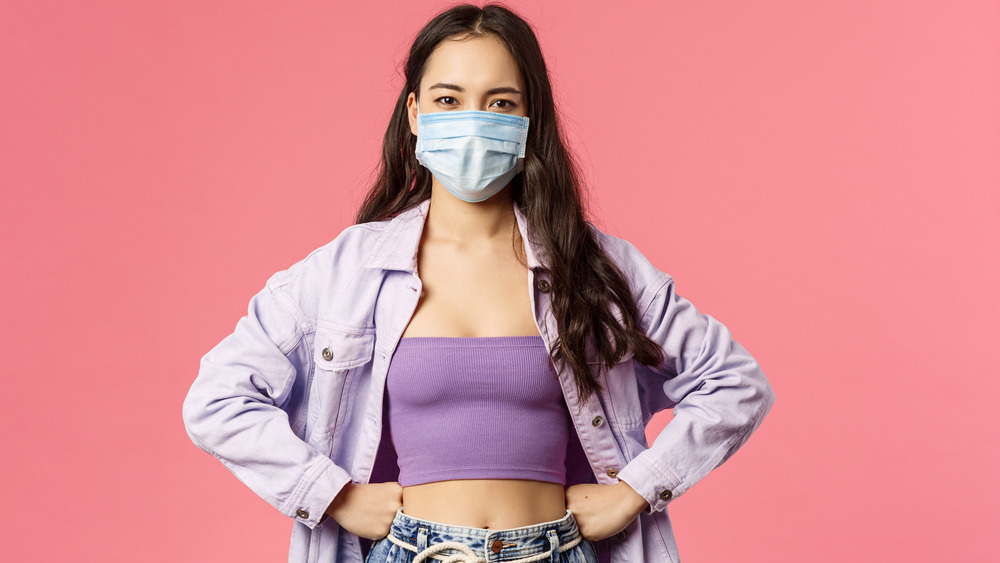 Shutterstock
This might not be what you wanted to hear, but we're not going to lie: infectious disease experts are recommending that you continue wearing a face mask for most purposes for the near future (via Cleveland Clinic). As Dr. Kristin Englund explains, "Until we have some level of herd immunity, the vaccine is now just another layer of protection against COVID-19." To get to the point where we can safely say we've reached "herd immunity," at least 50 percent of the population will need to be fully vaccinated, and possibly as much as 80 percent. However, according to the CDC, you will be able to safely make certain adjustments to your mask-wearing routine after you get the COVID-19 vaccine.
First and foremost, after you have been fully vaccinated, you can gather indoors with others without wearing a mask as long as everyone present has been fully vaccinated. And you can bring unvaccinated people from one other "household" (meaning people who live together) into the gathering — as long as none are at increased risk for severe COVID-19 illness. 
Do continue social distancing even after you're vaccinated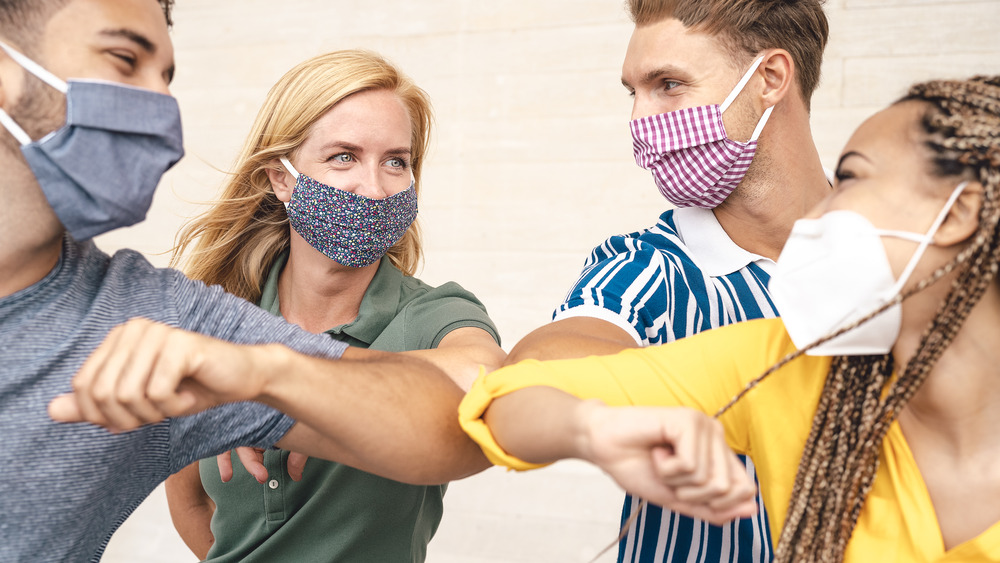 Shutterstock
After you get the COVID-19 vaccine, you will still need to practice social distancing for the foreseeable future, according to the CDC. However, the rules have relaxed in certain limited ways: Specifically, small, private gatherings can now take place indoors (without masks) if everyone present has been fully vaccinated. Unvaccinated individuals from one other household can be included in such gatherings, as long as none are at an increased risk of severe illness or death from COVID-19. 
But please note: nothing else has changed. Even after you've been vaccinated, you should "still avoid medium or large-sized gatherings," as well as "[crowded] and poorly ventilated spaces." Additionally, you should continue maintaining six feet of distance from others when in public. The same holds true for private gatherings with unvaccinated people from more than one other household besides yours (and a mask should also be worn in that case). And, of course, you should maintain six feet of distance whenever in the presence of someone who is unvaccinated who is at increased risk for severe illness or death from COVID-19. 
Do continue to avoid unnecessary travel even after you have been vaccinated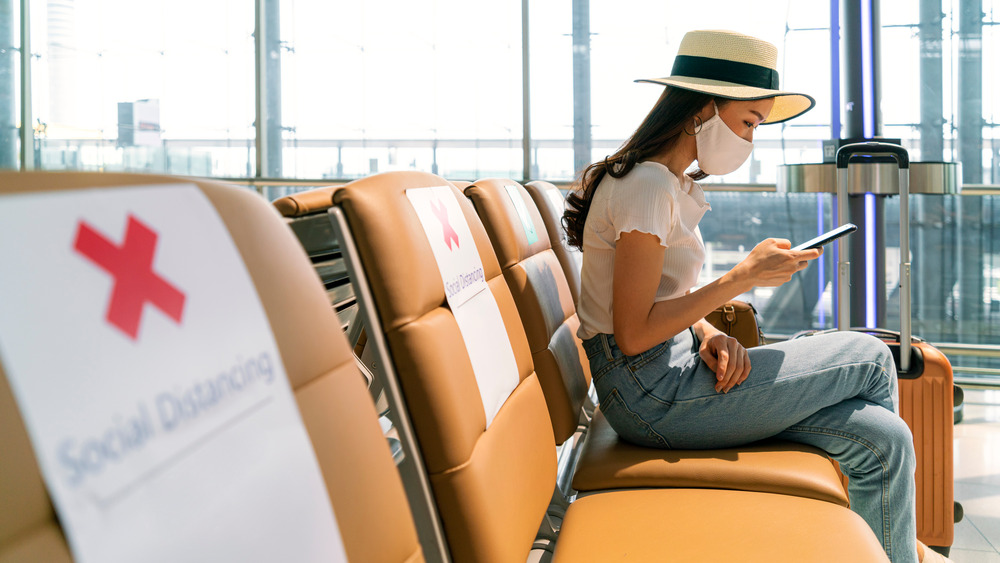 Shutterstock
Will the strict limitations with regard to travel finally relax (for you) after you get the COVID-19 vaccine? In a word, no. The CDC has left its "no travel" advice in place, according to Dr. Kerry McGee, via GoodRx. Specifically, the CDC has stated, "You should still delay domestic and international travel," even if you have had the COVID-19 vaccine. If you decide that you cannot delay your travel plans, then the CDC still requires you to follow its existing requirements and recommendations.
The CDC's current travel requirements include getting fully vaccinated if eligible, getting tested for COVID-19 between one and three days before traveling, wearing a mask when in public, avoiding crowds and maintaining six feet of distance from those not in your travel group, getting tested three to five days after returning, and self-quarantining for seven days even if your test comes back negative. 
Please do report any and all side effects you experience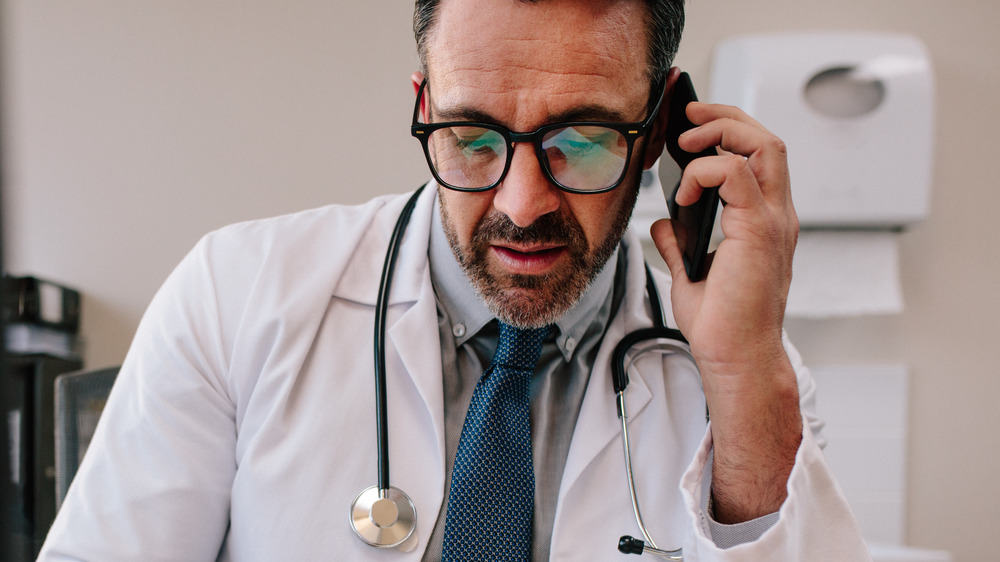 Shutterstock
As a condition to its grant of emergency use authorization (EUA) to Pfizer, Moderna, and Johnson & Johnson with regard to their COVID-19 vaccines, the FDA has required these companies to continue monitoring the safety (and efficacy) of the vaccines (via FDA). Such monitoring includes establishing and keeping in place a system for reporting adverse effects from COVID-19 vaccination. What that means, however, is that it is up to each person who gets the vaccine to report side effects. 
You can report your side effects through your own healthcare provider. You may also be able to do so via your vaccination site if they have given you a means by which to do so. A centralized system for reporting side effects is VAERS – the Vaccine Adverse Event Reporting System, through which anyone can report adverse events, including patients and healthcare providers. In addition, there is a smartphone app called V-safe through which "you can quickly tell CDC if you have any side effects after getting a COVID-19 vaccine." V-safe can also be set to remind you to get your second dose, if needed (via CDC).
Do make room for the possibility you may need a booster shot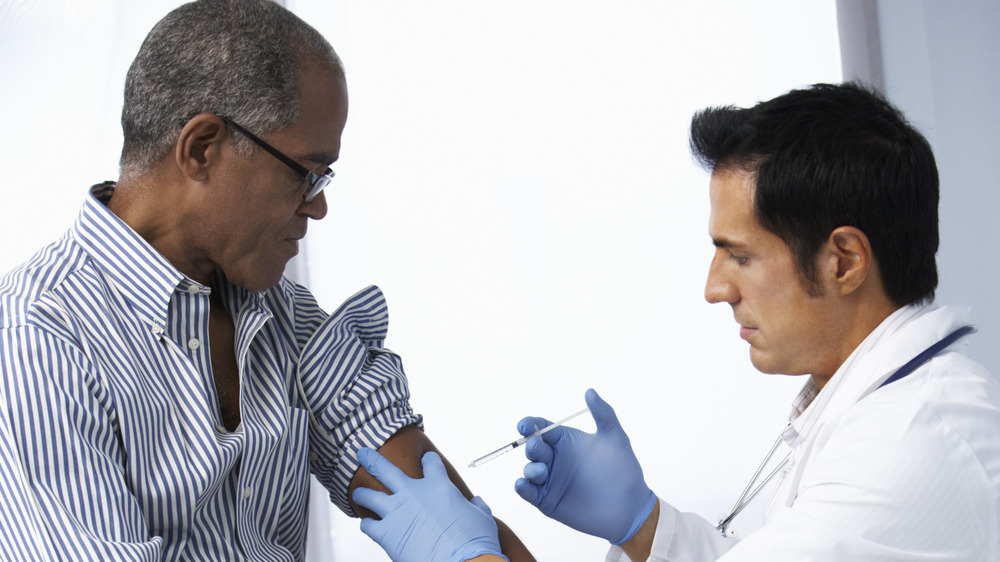 Shutterstock
Although the World Health Organization has stated that "there is currently no evidence on the need for a booster dose or booster doses of the vaccine after the current two-dose vaccine series is complete," it also has stated that "the need for and timing of booster doses will be evaluated as further data accumulate" (via WHO). In fact, Moderna has already announced that it is gearing up to study the effects of adding a third dose to its vaccine regimen, starting in July, as revealed by FDA News. Pfizer has also announced that it will be studying the safety and efficacy of a third dose (via NBC News).
It is not at all unusual for a vaccine regimen to include required booster shots for optimal effectiveness, according to Dr. Angela Dunn, via GoodRx. For example, per Mayo Clinic, maintaining immunity against tetanus requires a booster shot every 10 years.
Do stay abreast of the news about all the COVID-19 vaccines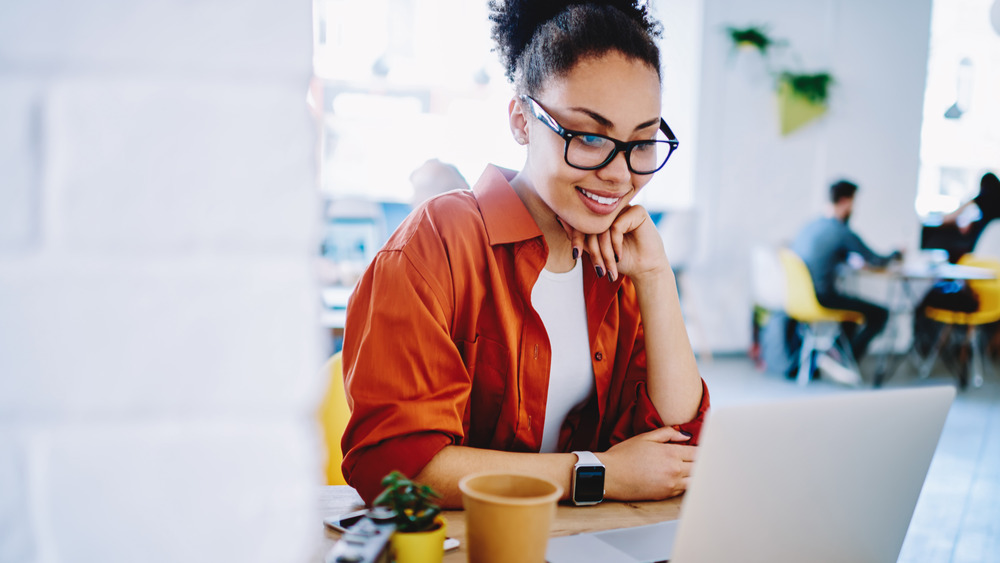 Shutterstock
Even after you are fully vaccinated, it is in your best interests to remain informed with regard to the COVID-19 vaccines. New information comes out daily, some of which may be relevant to you, including the need for, and timing of, a booster shot (via WHO). In fact, on January 20, 2021, it was announced that people who received the Moderna vaccine may have the option to receive a third dose as a "booster shot" through a new clinical trial kicking off in July (via FDA News). 
Something else you'll want to keep an eye on is the news that comes out about how long the immunity conferred by the various vaccines will last, according to Dr. Katherine O'Brien (via World Health Organization), who noted that "we don't know yet how long immunity lasts from the vaccines that we have at hand right now. We're following people who have received vaccinations to find out ... the length of time for which they're protected against disease, so we're really going to have to wait for time to pass to see just how long these vaccines last."
Do be mindful of potential drug interactions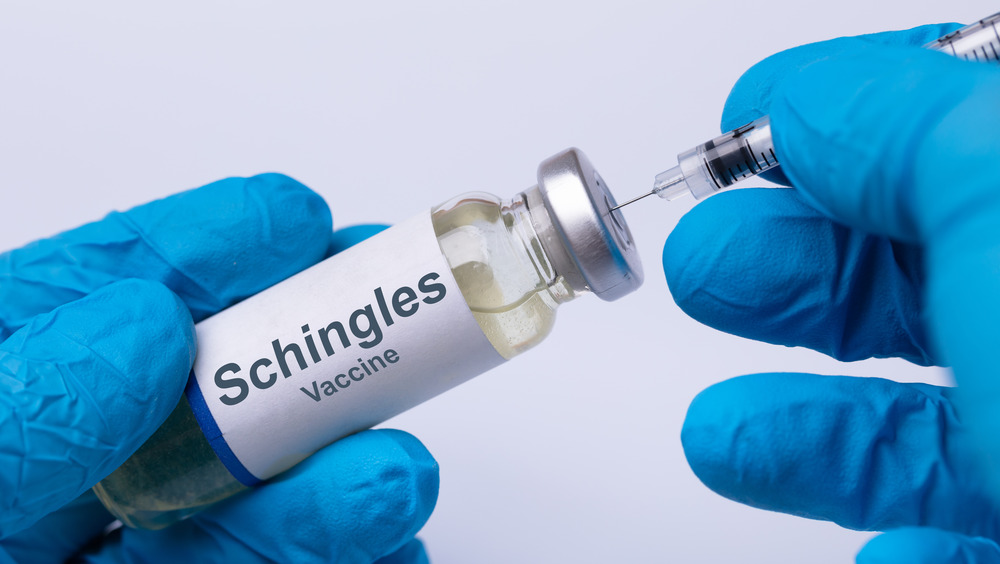 Shutterstock
After you receive your COVID-19 vaccination, it is likely that your healthcare provider will advise you to not take any over-the-counter pain medication in the 24 hours following administration of your shot, according to Dr. Adam Brady, chair of the Samaritan Coronavirus Task Force (via Samaritan Health Services). "Certain pain relievers may inhibit the vaccine from doing its job" by inhibiting the immune response, he explained. A study dated March 2021 published in the American Society for Microbiology's Journal of Virology supports Dr. Brady's position, noting "Our findings indicate that NSAID treatment [such as Advil, Motrin, Naproxin, and good ol' aspirin] may influence COVID-19 outcomes by dampening the inflammatory response and production of protective antibodies rather than modifying susceptibility to infection or viral replication."
What your healthcare provider might not tell you specifically, is you'll want to delay other vaccines you might be planning on getting for at least two weeks. As the CDC tweeted on March 11, 2021, "If you get a #COVID19 vaccine, wait at least 14 days before getting any other vaccine ... If you get another vaccine first, wait at least 14 days before getting your COVID-19 vaccine."
Do feel proud that you are now part of the solution to the COVID-19 pandemic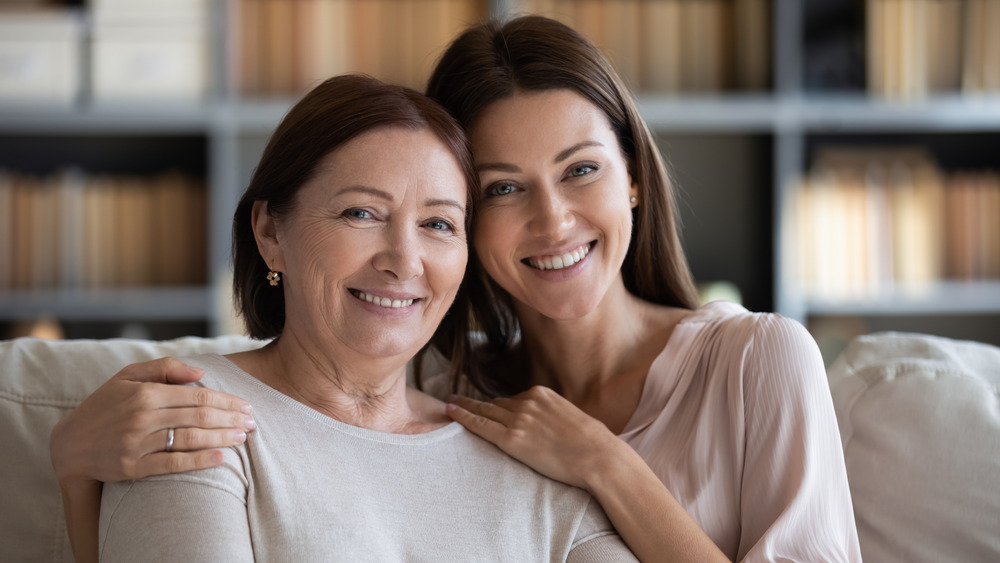 Shutterstock
After you get vaccinated against COVID-19, you should feel proud. You have single-handedly brought the world one step closer to ending the pandemic, according to the WHO. In this regard, deciding to get the COVID-19 vaccine is no different from deciding to have your children vaccinated for smallpox or polio or any other illness that was once life-threatening, but is now all but non-existent (via WHO). That is to say, you do it in the hopes of helping yourself, but there is also a significant societal benefit. 
Some would argue that allowing yourself to catch the virus and fight it off with whatever your immune system has to offer is either just as good or better than creating immunity by getting vaccinated. They would be mistaken, according to the CDC, who pointed out that "it is impossible to predict who will get serious infections" such as those that may lead to hospitalization, intubation, and/or death. Historically, people have learned this the hard way, such as when parents have willingly exposed their children to chickenpox, never suspecting it could end in tragedy (via Healthline).