How Prince Harry Stays In Such Great Shape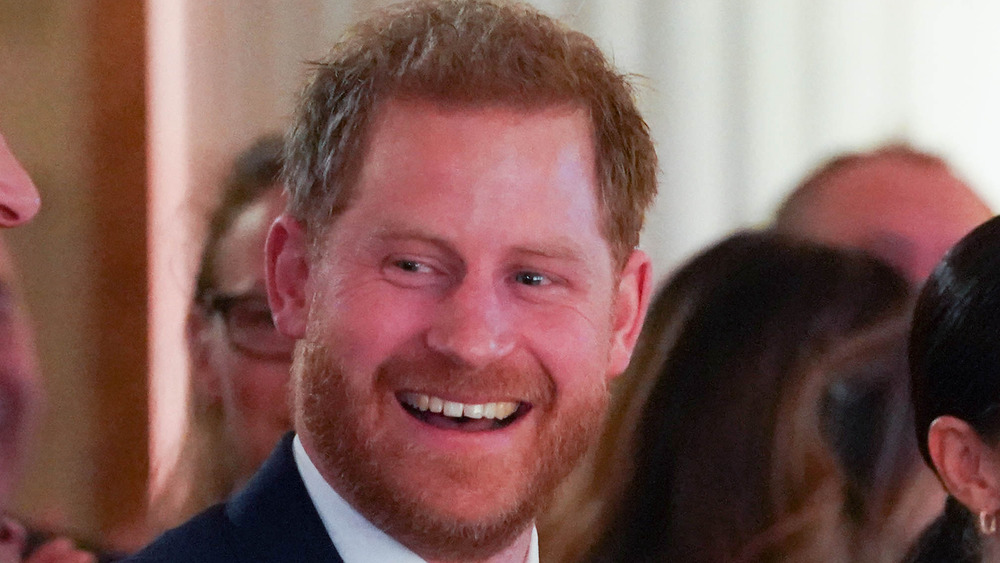 Wpa Pool/Getty Images
For the past few years Prince Harry and Meghan Markle have been making headlines across the globe, placing them at the top of the paparazzi's list of celebs to capture. While there is much about their royal lives that seems captivating, after seeing Prince Harry finish a Spartan Race Obstacle Course, our thoughts are focused on how he stays so fit.
Prince Harry appeared on The Late Late Show With James Corden in February and delighted their viewers when they participated in an eight-course Spartan Race. From a Hercules hoist to a 60-pound weighted Atlas carry, Prince Harry looked as if he were an actual Spartan — and we are here for it. According to Harpers Bazaar, the Spartan stunt even left the Twitterverse smitten.
As a member of the British Armed Forces for 10 years, Prince Harry has an advantage of special military training. But what is his current wellness routine like that he has the agility and endurance to crush a Spartan course?
Prince Harry's health routine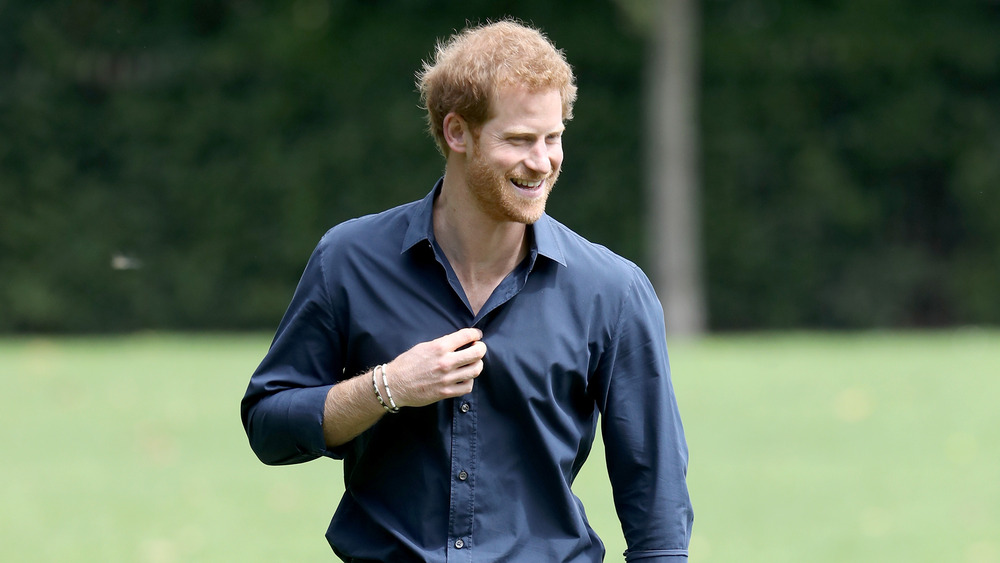 Chris Jackson/Getty Images
According to Elite Daily, prior to his royal wedding Harry was seeing a personal trainer every morning to help him stay fit. The Prince prefers that his workout regimen include strength training, using barbells and dumbbells — a practice that may stem from his military background. According to The Telegraph, he took up boxing in 2017 — a high intensity training routine — as an outlet for his intense emotions surrounding his mother's untimely death, which still affects him today.
In addition to fitness, Cooking Light reports that Prince Harry hired a nutritionist, Gabriela Peacock, one of London's leading dietitians who has serviced many of the Royals in the past. Following a diet consisting of high protein and minimal sugar, along with supplements for improved sleep, the strict nutrition plan helps keep the Duke of Sussex in optimal health. 
Kicking the smoking habit (with the help of his new bride) has been a crucial contribution to his wellness, as smoking can cause damaging health effects (via Daily News). With his party days behind him, the new dad chooses to incorporate these health conscious choices into his lifestyle and, with the support of Markle, it's how Harry stays in supreme shape.