What Madelaine Petsch's Vegan Diet Really Looks Like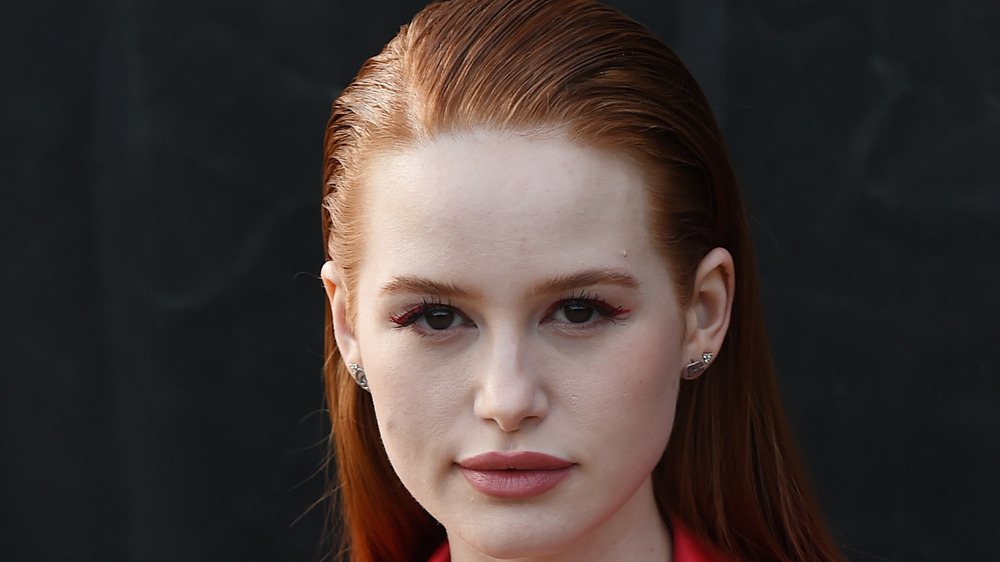 Stefania D'alessandro/Getty Images
Madelaine Petsch, AKA Cheryl Blossom, CW's Riverdale character you love to hate, is as interesting off screen as she is on — but not how you may think. The 26-year-old actress tells Women's Health that she is obsessed with her body, stating, "The thing I love most about my body is how perplexed I am about all the things it can do." She goes on to say, "The more I learn about my body the more fascinated I am by it."
Physically, Petsch supports her body with a vigorous fitness routine (including a killer ab workout) which she says also has a positive impact on her mental health. She says, "The more I move the happier I'll be." But exercise is not her only healthy lifestyle choice. According to Elle, Petsch has been eating a plant-based diet since she was a small child, getting many meals from her family's garden. Being raised as a vegan has shaped her adulthood. She says, "I was lucky to grow up with two incredibly environmentally-aware parents, who ingrained these thoughts in me."
Food as fuel for a healthy lifestyle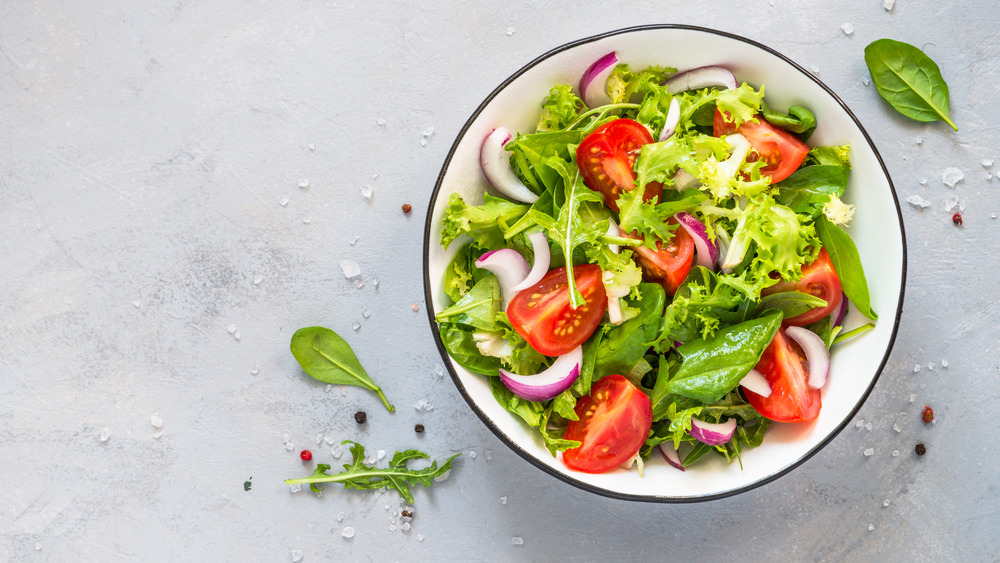 Shutterstock
Petsch understands that it is important to incorporate protein in her day. She tells Women's Health, "Protein is something I really have to be aware of in every meal, or else my energy levels just go completely down hill." Being a vegan can present some challenges in getting an adequate amount of protein, but the Riverdale actress has found a satisfying source — red lentil pasta. "I really like protein pasta because I'm such a carb fan. I need to hit my salivary glands, and I also need to hit my protein."
Skipping breakfast is not an option for the ravishing redhead as she admits that sometimes she can miss lunch, so breakfast is critical for her to sustain energy levels. In an interview with People, she reveals her love of overnight oats for her morning meal, which she adds chia seeds to for a vegan omega-3 boost. She also enjoys beans, nuts, fruits, and vegetables throughout the day, and tells People, "I eat clean and non-processed food, which helps me avoid feeling fatigued on long workdays."
For those who think it's too challenging, Petsch says it's not that difficult eating vegan. She tells Elle, "There's nowhere you can go that doesn't have a plate of steamed vegetables."