Mike Pence's Heart Procedure Explained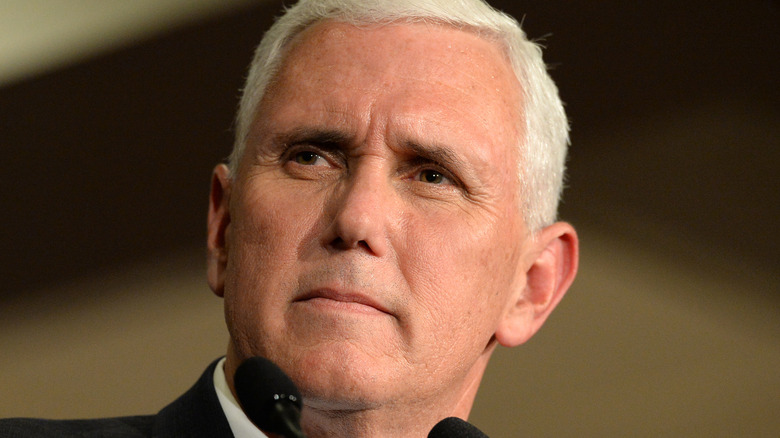 Shutterstock
According to People, Former Vice President Mike Pence has recently and successfully undergone heart surgery. His office released a statement noting, "He is expected to fully recover and return to normal activity in the coming days." Pence himself chimed in with his satisfaction over the procedure saying in a statement, "I am grateful for the swift professionalism and care of the outstanding doctors, nurses, and staff at Inova Heart and Vascular Institute," he says. "My family has been truly blessed by the work of these dedicated healthcare professionals."
As stated by the New York Post, the former VP had a pacemaker installed recently and is on the road to recovery. It's always a relief to hear a heart surgery was deemed successful, but what exactly is a pacemaker?
Mayo Clinic states that a pacemaker is a small device that is inserted under the skin in your chest to help maintain a regular heartbeat.
Surgeons are dependent on X-rays to help them guide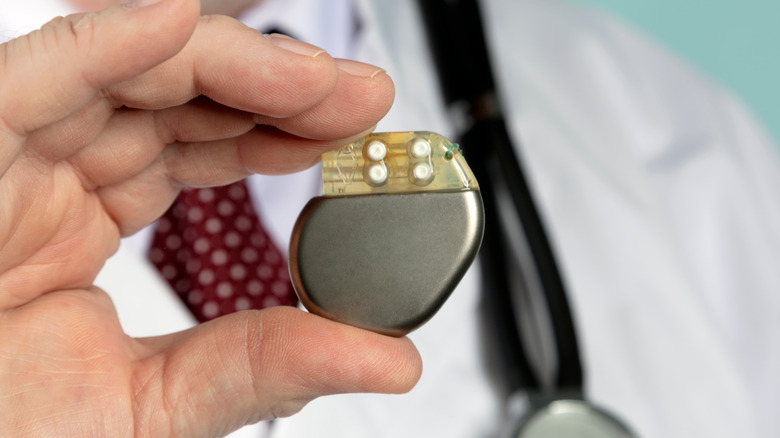 Shutterstock
There are three different types of these devices — single chamber pacemaker, dual chamber pacemaker, and a biventricular pacemaker. According to Healthline, surgeons will make a small incision at the shoulder of the patient and will insert a wire to a major vein by the collarbone using an X-ray machine to help them guide. One end of the wire is attached to the heart while the other end is attached to a pulse generator that will become implanted under the skin near the collarbone. The procedure itself generally takes between one to two hours to complete.
A pacemaker implantation can be either temporary or permanent, and they are often put in individuals who have had a heart attack, have a slower heartbeat, or an irregular arrhythmia, explains Mayo Clinic. It appears Pence had his installed because of a low heart rate. "Over the past two weeks," the former vice president "experienced symptoms associated with a slow heart rate and, upon consultation with his doctors, underwent a procedure yesterday at Inova Fairfax Medical Campus in Falls Church, Virginia, to implant" the pacemaker, his office reports via New York Post.
As with most surgeries, there are risks involved. Mayo Clinic lists some of the risks involved with having a pacemaker installed are swelling, infection, an allergic reaction, damage to the blood vessels, or a collapsed lung. Fingers crossed Pence will avoid these complications and continue on with a healthy recovery.