Prince's Cause Of Death Explained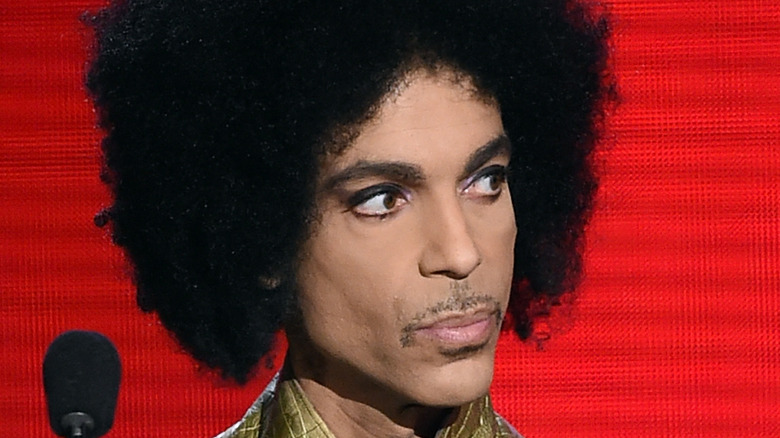 Kevin Winter/Getty Images
Five years ago, the world lost a sensational entertainer when the iconic singer Prince was found dead in his Paisley Park home in Minnesota. Family, friends, and fans were stunned to lose a man who, as History tells us, gifted us with a 40-year career in the music industry, was the owner of seven Grammys, and had released an impressive 30 albums.
Prince Rogers Nelson, internationally known as just Prince, was 57 when he died. The cause of death was ruled as an accidental overdose of opioid fentanyl, notes History. Prince wasn't the only victim of this powerful and oftentimes misused drug. Rolling Stone tells us that in 2016, the same year the singer died, one-third of the 65,000 overdose cases in the U.S were fentanyl-related. Fentanyl is a drug that was invented in 1959 to help cancer patients manage their pain. These days, it is illegal to prescribe the medication in pill form (although it is often found that way on the black market). The doses are most often given out through a lollipop or a patch.
Prince might have thought he was taking another medication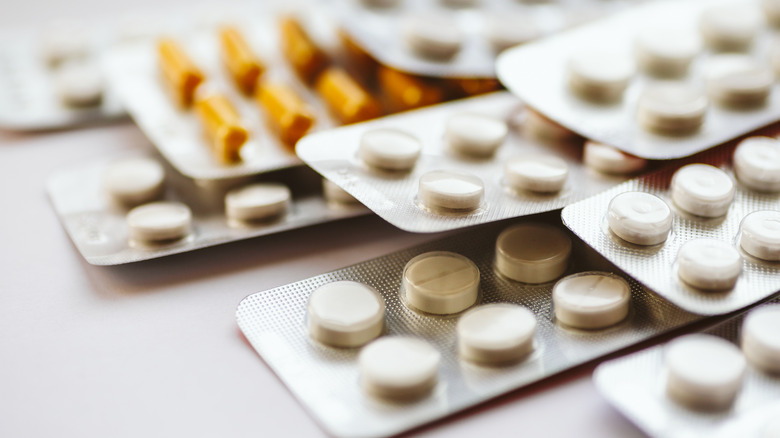 Shutterstock
According to the BBC, there was evidence pointing to the fact that Prince thought he was taking the pain-relieving drug Vicodin, when in truth he took a counterfeit Vicodin pill laced with fentanyl. 
The "Purple Rain" singer was initially prescribed the medication to manage the pain relating to a hip injury. It is unknown exactly what caused this injury, but according to Rolling Stone, it was likely a result of his demanding live performances. "The stress of the road is very difficult, but that's where the money is," says Harold Owens, senior director of MusiCares, the Recording Academy's charitable assistance program. "So they go on these long tours, and physically it's horrible. They're not eating right or taking care of themselves." This wasn't the only time Prince had accidentally overdosed. A week before his death he was on his plane that had to make an emergency landing in Moline, Illinois so the singer could be revived by paramedics, reports AP News.
Prince's overdose was a tragedy both in and outside of the music world. The same goes for all of the other fentanyl-related overdoses that have plagued society since the drug's creation.