What You Should Know About A Possible COVID-19 Pill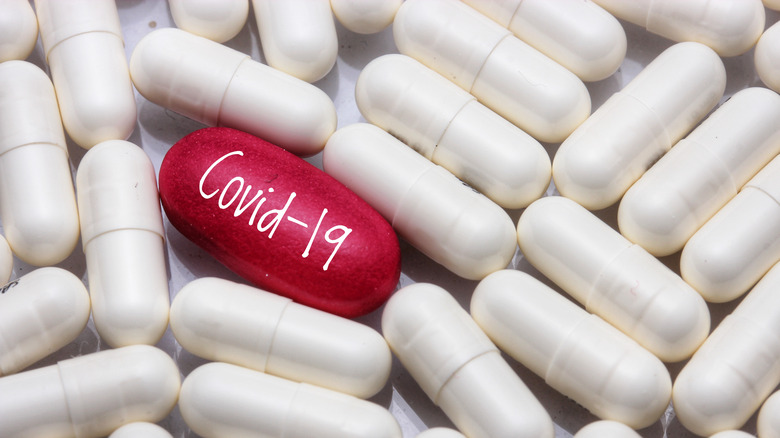 Shutterstock
Researchers at Pfizer are working on an oral treatment against COVID-19. After mass producing the first coronavirus vaccine in the United States, the pharmaceutical company is conducting early-phase clinical trials for an antiviral drug to treat COVID-19 (via The Hill). The pill is a protease inhibitor, which works by inhibiting an enzyme that the virus needs to replicate in human cells. Protease inhibitors are also used to treat HIV and hepatitis C. Unlike other coronavirus treatments, the drug could be administered at the first sign of infection, instead of waiting until a patient is in critical condition.
"Tackling the COVID-19 pandemic requires both prevention via vaccine and targeted treatment for those who contract the virus," Mikeal Dolsten, Pfizer's chief scientific officer, said in a statement. "Given the way that SARS-CoV-2 is mutating and the continued global impact of COVID-19, it appears likely that it will be critical to have access to therapeutic options both now and beyond the pandemic."
The COVID-19 pill may keep people out of the hospital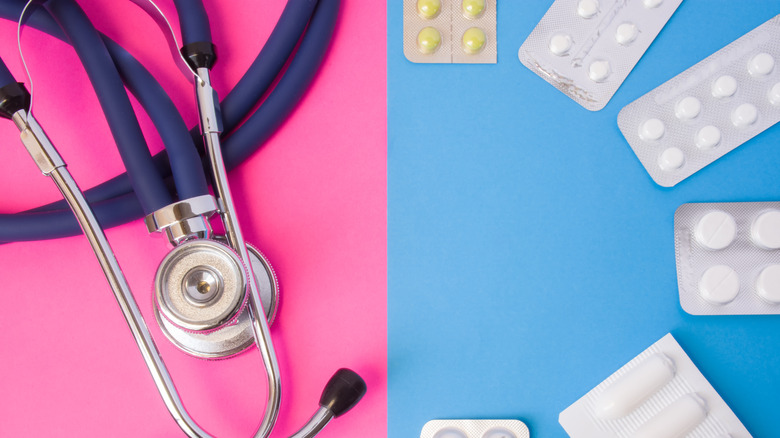 Shutterstock
The Phase 1 trial is a combined three-part study evaluating the safety of the drug in 60 healthy adults between the ages of 18 and 60 (via Miami Herald). The pill is currently in the second part of the trial after the first part found that the treatment reduced coronavirus activity. The pill also demonstrated potent in vitro antiviral activity against SARS-CoV-2, the virus that causes COVID-19. 
"The various parts are designed to help identify the minimum and maximum doses and dosing intervals that are deemed to be well tolerated along with its effects on the body (how it is absorbed, metabolized and excreted, for example)," a Pfizer spokesperson told the Miami Herald. "The outcome of this study will determine what dose(s) should be evaluated in larger clinical studies." Since the drug can be taken by mouth, it is an ideal treatment for newly infected COVID-19 patients who have yet to be hospitalized (via CNBC). The overall goal of the drug is to ultimately prevent the virus from progressing and keep people out of the hospital.