What Would Happen If You Got Doses Of Two Different COVID-19 Vaccines?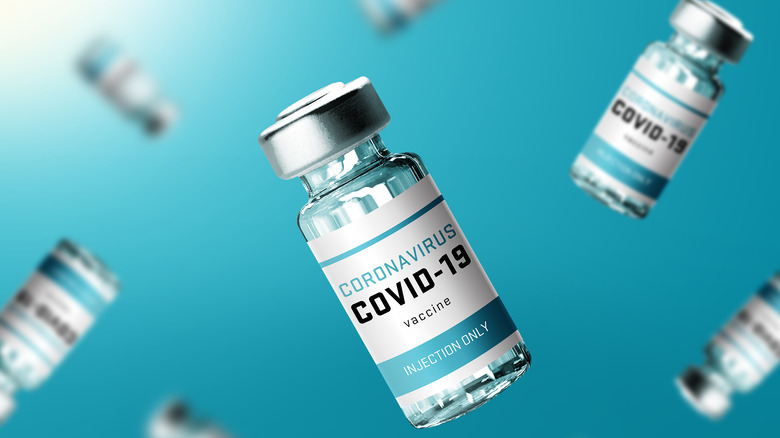 Shutterstock
Now that all adults are finally eligible for the COVID-19 vaccine, the United States is one step closer to reaching herd immunity. But with appointments quickly filling up, many are wondering if it's possible to get two doses of two different vaccines. Although further research is needed, the Centers for Disease Control and Prevention currently advises against mixing and matching the Pfizer-BioNTech and Moderna vaccines. 
According to the CDC, the two vaccines are not interchangeable. Since the safety and efficacy of the mixed vaccine series has not yet been evaluated, medical professionals should try to ensure that patients receive two doses of the same vaccine. There is one exception, however. Two different vaccine doses should only be administered in an expectational situation, in which the first dose is no longer available. In that case, the two vaccines should be administered at least 28 days apart to complete the vaccination series.
Mixing COVID-19 vaccines may be possible in the future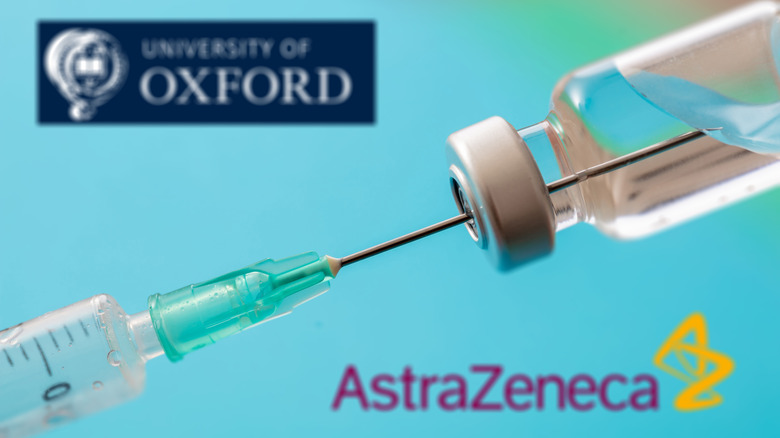 Shutterstock
Although mixing and matching two different COVID-19 vaccines is not really an option at this moment in time, that doesn't mean that it won't be in a few months or years. Researchers at the University of Oxford are currently conducting a study to determine the safety and effectiveness of mixing two different COVID-19 vaccines (via Live Science). 
The study will include 830 participants over the age of 50, who will receive one dose of the Pfizer vaccine followed by one dose of the AstraZeneca vaccine, or vice versa. One group of participants will be given the two vaccine doses four weeks apart, while the other group will receive their second shot 12 weeks later. During the study, researchers will continually test the participants' blood to examine the impact of the two different vaccines on their immune response. 
"There are definite advantages to having data that could support a more flexible immunization program, if needed and if approved by the medicines regulator," Dr. Jonathan Van-Tam, the deputy chief medical officer and senior responsible officer of the study, said in a statement. "It is also even possible that by combining vaccines, the immune response could be enhanced giving even higher antibody levels that last longer; unless this is evaluated in a clinical trial we just won't know."