Why Haven't The COVID Vaccines Been Approved By The FDA Yet?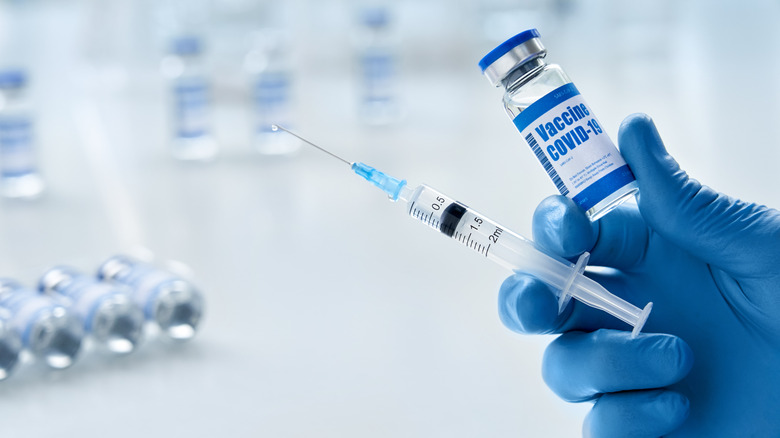 Shutterstock
As you have probably heard, the COVID-19 vaccines have been authorized by the U.S. Food and Drug Administration (FDA) under Emergency Use Authorizations, or EUAs. Under this authorization, the vaccines are authorized by the FDA as manufacturers work toward full FDA approval (via CNN).
So what exactly is an EUA? The FDA states, the EUA is a "mechanism to facilitate the availability and use of medical countermeasures, including vaccines, during public health emergencies, such as the current COVID-19 pandemic. The EUA allows unapproved medical products to diagnose, treat, or prevent serious or life-threatening diseases or conditions when there are no approved alternatives available. Manufacturers applied for an EUA due to the faster approval time compared to a full FDA approval, according to CNN.
An EUA requires the submission of phase 1 and 2 safety data, with the expectation that phase 3 data will include follow up information on trial subjects. An FDA panel determines that the known and potential benefits outweigh the known and potential risks of the vaccine before issuing the EUA.
What is required for a full FDA approval?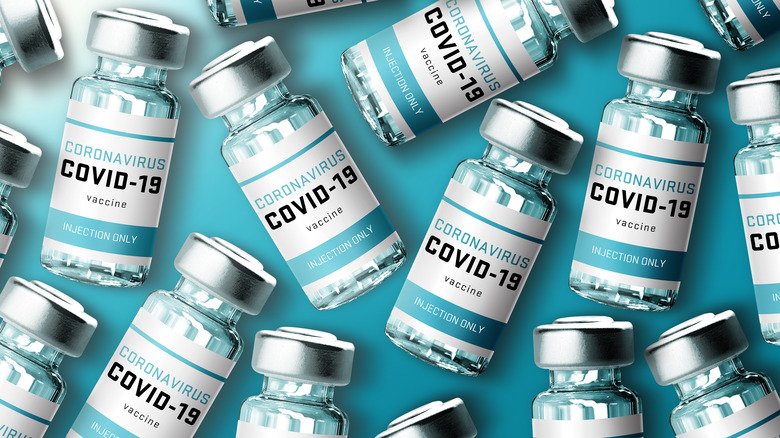 Shutterstock
For full FDA approval, vaccine manufacturers must complete lab research, pre-clinical testing and Phase 1, 2 and 3 human clinical trials — all of which have been done for the COVID-19 vaccines (via CNN). Manufacturing details are also required to prove production is consistent and reliable before a Biologics License Application is submitted for the FDA's consideration.
So why haven't the COVID-19 vaccines been approved by the FDA yet? As of early May, the vaccine manufacturers had not applied for full approval yet. But Pfizer and BioNTech announced on Tuesday they plan to file for full FDA approval by the end of May (via Forbes). The makers of the two other U.S. authorized vaccines, Moderna and Johnson & Johnson, have not stated when they plan to file for full approval. It is likely all vaccine manufacturers will apply for the FDA approval, since the EUA can be revoked once the public health crisis is over.
Dr. Anthony Fauci, director of the National Institute of Allergy and Infectious Diseases, told CNN that he hopes the vaccines "will receive full FDA approval 'very soon,' and that the FDA will work 'as expeditiously as possible' on approval applications for coronavirus vaccines as they come in."
A big difference between the EUA and FDA approval is that the manufacturers would be able to market and directly distribute their vaccines to the public.