Pro Wrestler Jerome 'New Jack' Young's Cause Of Death Explained
The world of extreme wrestling is in shock and mourning. Long-time wrestler Jerome Young, who wrestled under the name of New Jack, has died. His wife, Jennifer Young, announced the family's loss on Facebook as well as to several outlets including the website, PWInsider.com. Through PWInsider, Jennifer Young confirmed that her 58-year-old husband suffered a heart attack in his state of residence, North Carolina, on Friday, May 14.
Young started his wrestling career in Georgia. Under the mentorship of the late Ray Candy, he and wrestler Mustafa Saed formed The Gangstas. As their popularity grew so did the prestige of their opponents until they were up against the likes of The Undertaker, a name known even to those who don't follow wrestling. By 1995, Young's high-energy performances and controversial technique made him and his partner a perfect match for Extreme Champion Wrestling. ECW is known for allowing much more extreme fights and more vivid forms of violence than the more widely-known organization, WWE.
Young's fights were nearly cinematic with high-voltage music and often ad-libbed moves that could leave his opponents reeling. His death is a loss to the wrestling community as a whole and shines fresh light on the dangers of heart attacks.
Heart attacks by the numbers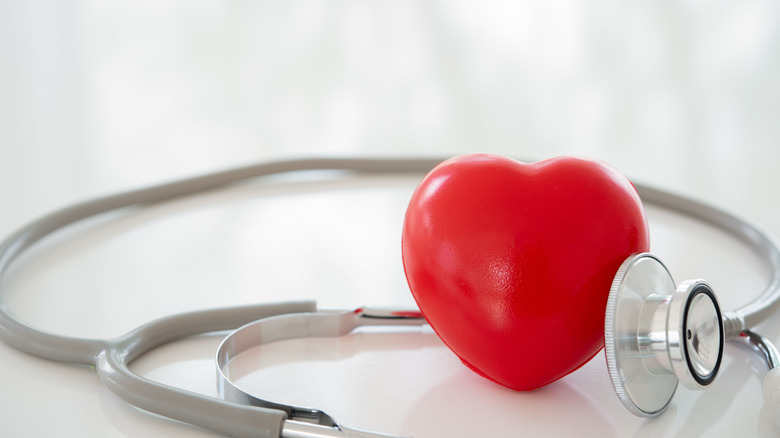 Shutterstock
According to the CDC, heart disease is the single most common cause of death in America. It kills one out of four people each year, killing one person every 36 seconds. Even when heart disease is not fatal, it still presents a very real danger. An American suffers a heart attack every 40 seconds and of the more than 800,000 heart attacks each year, more than 600,000 are first-time heart attacks.
Additionally, the CDC asserts that one out of every five heart attacks is "silent." That is, "the damage is done, but the person is not aware of it." When health symptoms do present, it is important to act quickly and seek medical attention. Per the American Heart Association, both men and women may experience shortness of breath, chest pain or discomfort, and pain in the jaw, back, shoulder, arm, or neck. Women are more likely to experience broader areas of pain and feel nauseous, fatigued, or dizzy.
If you or someone you love experiences these symptoms, do not hesitate to call 911. As the AHA revealed, "Minutes matter. Fast action can save lives — maybe your own."