The Fitness Youtuber Less Than 5% Of People Would Trust To Be Their Personal Trainer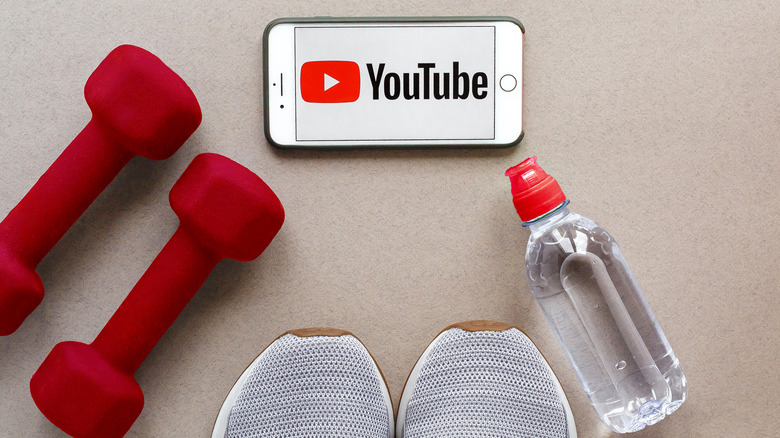 Shutterstock
Signing up for a gym can be daunting compared to signing in to YouTube. Perhaps that's part of the reason some people prefer working out at home. Over the years, the video-sharing platform has become an odd hybrid of cable TV, special interest videos, fan works, and educational videos. These include guided workouts using every technique from ballet to Pilates to aeroboxing to tai chi.
Finding a workout that fits your style isn't the hard part — the hard part is finding someone you can trust. As Elemental wrote in June 2020, many YouTube "trainers" are not certified and while some are upfront about it, many are not.
We here at Health Digest wanted to know which fitness fanatics you rely upon. We polled 527 readers in the United States, asking, "Which fitness YouTuber would you trust to be your personal trainer?" We were surprised by the results — especially at the YouTuber who came in last place.
Kali Muscle might have too much variety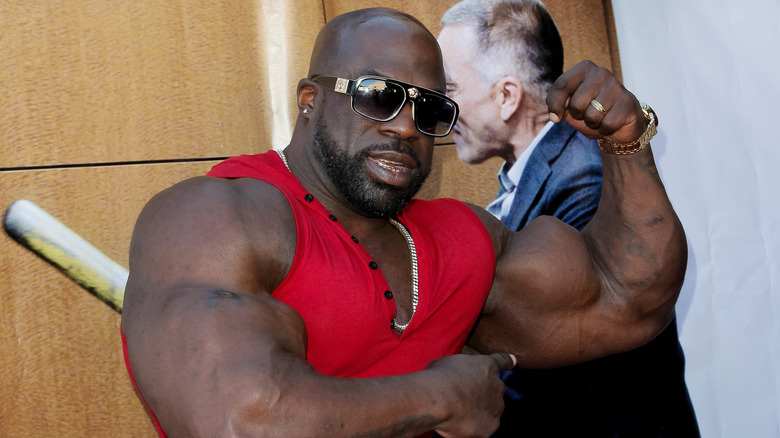 Tibrina Hobson/Getty Images
Readers who voted for a specific trainer only made up a little over half the number of votes. A staggering 42.5% of our readers voted "other," with the vast majority of such ones saying they wouldn't trust a YouTuber at all. The other 57.5%, however, made their choices clear.
Almost 20% (19.9%) of all respondents said that they would trust Adriene Mishler from "Yoga with Adriene" to be their personal trainer. The rest of the votes were spread out pretty evenly across Kayla Itsines (9.7%), Nikki Blackketter (8.5%), Rachael DeVaux (7.8), and Bradley Martyn (6.6%).
The one trainer who fell behind with less than 5% (4.93%) of the vote was — drum roll please – Kali Muscle. Unlike the other trainers on this list, even fellow bodybuilder Bradley Martyn, Kali Muscle focuses on workouts and bulking exercises that mainly appeal to those who want massive muscles and that can make it hard for others to follow along.
Kali Muscle is also unique among the trainers on this list in that his focus isn't just on fitness. He also shares videos on cars and food, which aren't exactly the sorts of things most trainers would suggest for people looking to get fit. Given what it takes to maintain Kali's muscle density, however, it works for him. He might not be a single-focus influencer, but that's the beauty of YouTube. There's something for everyone.