Mariska Hargitay's Leg Injury Explained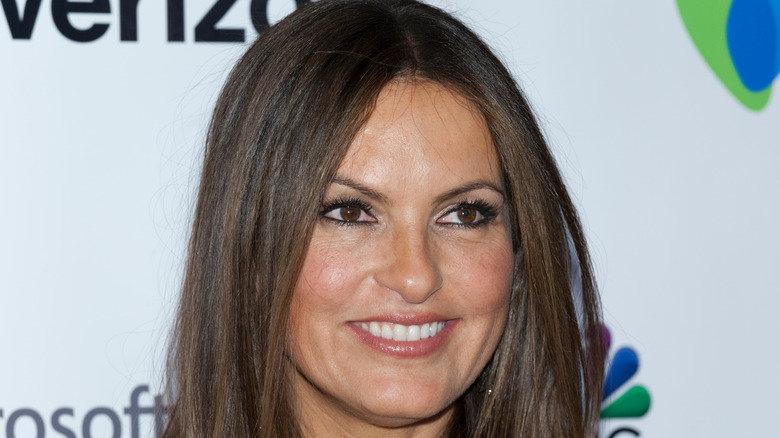 Shutterstock
Mariska Hargitay, the daughter of Jayne Mansfield, a famous actor, and Mickey Hargitay, former Mr. Universe, is the executive producer and actor who has played Captain Olivia Benson on Law & Order: Special Victims Unit (SVU) on NBC for 22 seasons. They just wrapped the final episode for season 22, which will air on June 3, 2021, and star Hargitay and Christopher Meloni, who plays Detective Elliot Stabler. The show is already approved for seasons 23 and 24 (via TV Insider).
Mariska recently posted a photo to Instagram that shows her leaving the hospital with an ankle brace on her left ankle and a larger brace around her right knee and calf. She writes that she got an MRI and was told she has a broken knee, broken ankle (hairline fracture), and a torn ligament. She did not specify where the torn ligament was but did say that it didn't happen on set. She wrote that it's always a good idea to go see a doctor immediately and is happy she doesn't need surgery (via Instagram).
Mariska often does her own stunts on the show and in October of 2008, Mariska was injured on the set of Law & Order: SVU when she jumped and landed wrong, causing a collapsed lung that required several surgeries. She initially ignored the injury, waiting until she had trouble breathing and chest pains about three months later before she saw the doctor (via Redbook).
Mariska Hartigay's possible recovery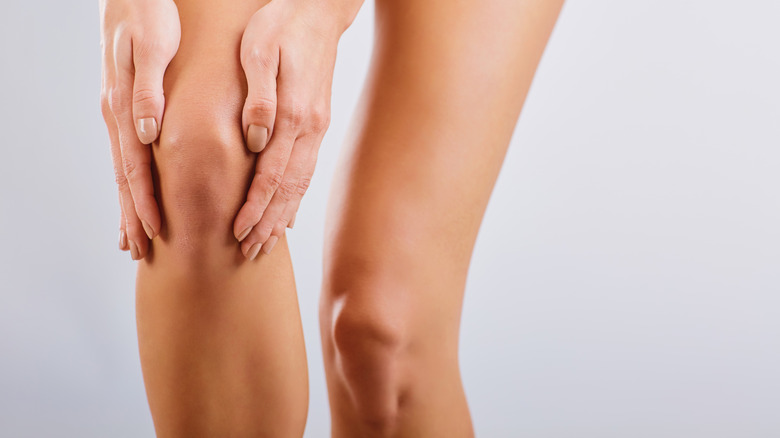 Shutterstock
She hasn't given any details about when, where, or how she got these injuries. Fans and friends are offering support and asking what happened in the comments section. Demi Lovato commented, "OMG!! Feel better!!" and Ryan Buggle, who played her son on Law & Order SVU, commented, "OMG! Nooooo... Get better SO soon!"
Hargitay seemed in good spirits posting the hashtags — #ListenToYourBody #TrustTheExperts #StayStrong #InOtherKneeNews #BustingPerpsWithBustedKnees #BraceYourself #NotTheBeesKnees #TheQueenBeesKnees #YouShouldSeeTheOtherGuy. The hashtag about listening to your body seems to reflect on her injury in 2008 when she waited three months to see a doctor. It's possible she got injured some time ago and waited to go to the hospital.
Her injuries won't affect filming as that has wrapped, but she has some rest and recovery ahead of her. According to the American Academy of Orthopaedic Surgeons, it can take three to six months to heal from a broken kneecap, depending on how severe the injury is. The hairline fracture in her ankle can take six to eight weeks to heal, according to Healthline. As long as she rests and keeps her weight off of those injuries, she should be completely healed in about six months.