Salma Hayek's Near-Fatal Coronavirus Battle Explained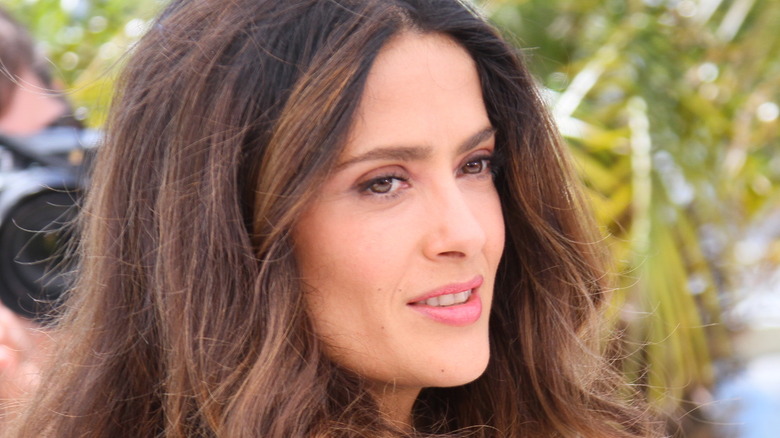 Shutterstock
You might know her from 'Frida,' or perhaps you're excited to see her in the new Marvel movie, 'Eternals,' but wherever you recognize her from, it's safe to say Salma Hayek is one of the most well-known actresses out there. And while paparazzi photos may make it seem like things are fine and dandy for her, she recently opened up during a Zoom interview with Variety magazine about her near-death battle with COVID-19. 
The actress and producer decided to stay quiet while she was in the thick of recovery and diagnosis, which occurred early on in the pandemic. "My doctor begged me to go to the hospital because it was so bad," Hayek said in the interview. Going on to admit, "I said, 'No, thank you. I'd rather die at home.'"
Hayek lives in London with her husband, François-Henri Pinault, who is the CEO of Kering, a luxury goods company, and their 13-year-old daughter, Valentina. When she was sick, she spent an entire seven weeks apart from them isolated in one bedroom of their home. She was even put on oxygen, and she tells Variety that she still hasn't fully regained her strength and energy (via Variety).
Recovery and what's next for Hayek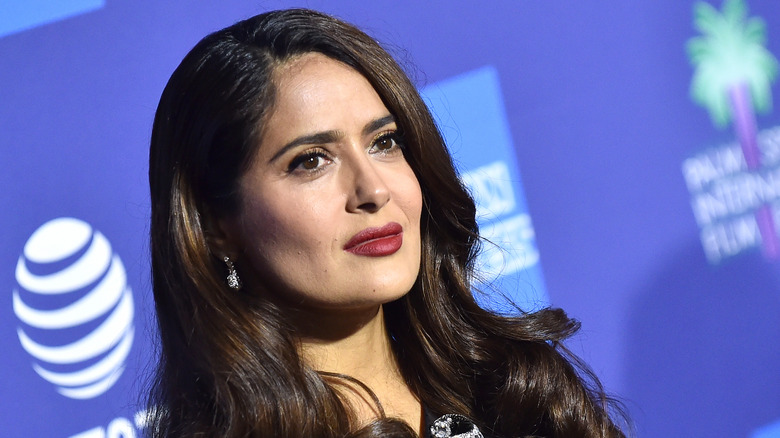 Shutterstock
As for how she's doing now? In April, she headed back to work on the set of the crime film, 'House of Gucci,' which also stars Lady Gaga, Adam Driver, Al Pacino, Jeremy Irons, and Jared Leto, according to MovieWeb. And while she's back, like we mentioned before, Hayek is still not feeling her best. The 54-year-old actress is slowly getting back into the swing of things, but she's still experiencing some lingering symptoms. According to Variety, Hayek spent "the better part of the past year" recovering, so we're happy she's back to doing what she loves.
Hayek is obviously not the first actor or celebrity to reveal they've experienced a tough battle with COVID-19. Other celebrities who have opened up about their struggles include Tom Hanks and Rita Wilson, Alyssa Milano, Gwyneth Paltrow, Jessica Simpson, Luke Bryan, and Ellen DeGeneres. These stars (and many others) have all spoken publicly about the seriousness of the virus (via CBS News). 
Remember that although infections are down in most places and vaccination rates are up, that doesn't mean you should let your guard down — at least not all the way. If you're not vaccinated, consider getting vaccinated ASAP, and if you're unsure about the latest social distancing and mask guidelines, always check the Centers for Disease Control and Prevention's website for the most up-to-date info.