Whatever Happened To The South Beach Diet?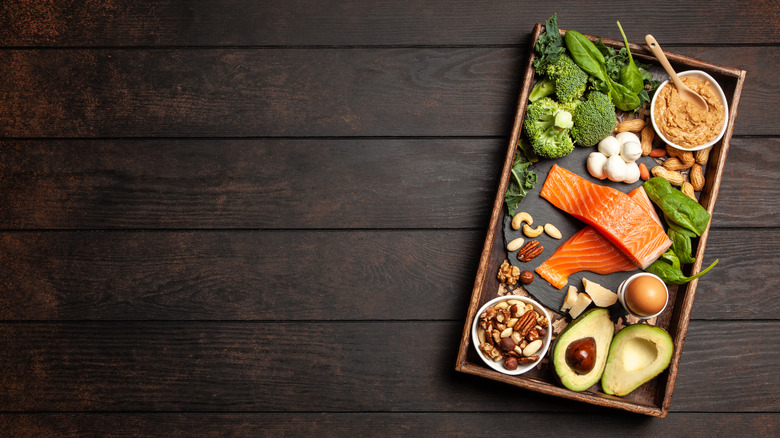 Shutterstock
The South Beach Diet was extremely popular in the 2000s and 2010s. However, not many people talk about this eating plan anymore. Let's look into this diet.
According to Healthline, the South Beach Diet was first created in the mid-1990s by a cardiologist in Florida named Dr. Arthur Agatston. Through his research of heart disease, Dr. Agatston felt there was a hole in the diet market. He thought that low-carb diets were best for heart health, but popular ones like the Atkins Diet allowed too much saturated fat and limited fruits and whole grains. Dr. Agatston reportedly tried out the diet for himself before recommending it to his patients and eventually marketing it to the public in 2003.
This diet worked as a home-delivery program and was purchased by Nutrisystem in 2015 (via Verywell Fit). Although it is owned by a new company, the current plan is very similar to the original one marketed in 2003 in Dr. Agatston's book "The South Beach Diet." In 2008, an updated book called "The South Beach Diet Supercharged: Faster Weight Loss and Better Health for Life" was released. This book outlined a few changed to the diet, including approving more vegetables, adding more dairy options, and expanding the list of acceptable lean meats, legumes, and nuts.
How does the South Beach diet work?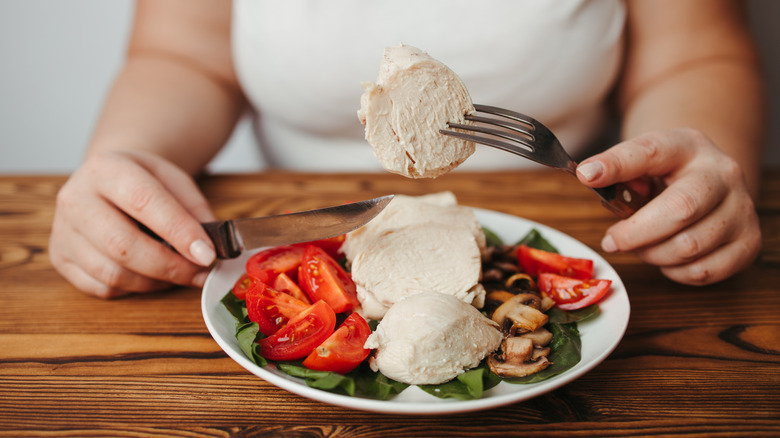 Shutterstock
According to Medical News Today, there are three phases to the South Beach Diet. Phase 1 is designed to help "kickstart" weight loss by curbing sugar cravings and stabilizing blood sugar. The dieter will eat three meals per day with snacks that include foods like lean meats, tofu, eggs, nuts, beans, and vegetables. They are told to avoid foods like bread, rice, pasta, baked goods, and fruits during this phase, although those foods can be reintroduced during the next two phases. Phase 1 lasts two weeks.
In Phase 2, the dieter adds healthy carbohydrates back into their diet. This includes most fruits, a limited amount of whole grains, some vegetables, brown rice, and occasional treats. This phase lasts until the dieter has reached their goal weight. Phase 3 is referred to as the "lifestyle phase" and dieters are encouraged to try to turn this diet into a healthy lifestyle that can last for the rest of their life. All foods can be enjoyed in moderation. The dieter is free to reenter Phase 1 or 2 if they feel they need to.