How Noah Centineo Gets Ripped At The Gym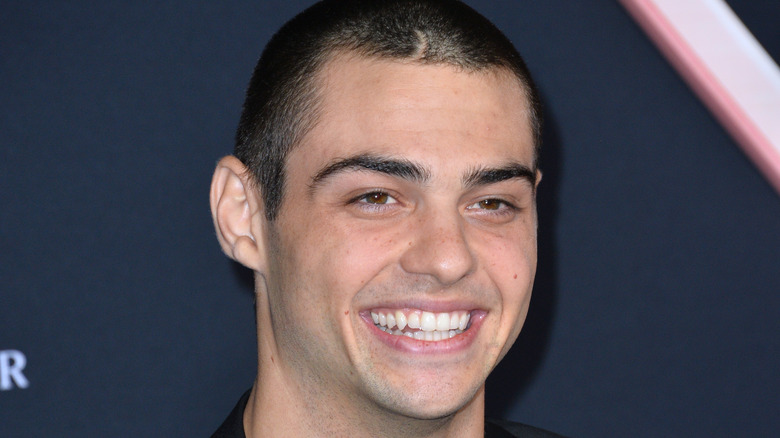 Shutterstock
If you've recently seen a photo of actor Noah Centineo and noticed he is looking ripped, it's because he is hitting the gym (and the buffet) harder than ever before. Dateline shares that the 24-year-old is set to star in a Netflix CIA series, "Black Adam," opposite Dwayne Johnson, better known as The Rock. Now, The Rock has been known for showing off his ahem, above-average physique in films and series for quite some time. But from the looks of it, Centineo might be distracting the viewers with his own six-pack. Here's how this former teen heartthrob is gearing up for his new role.
Recently, the actor's personal trainer, Kirk Meyers, shared an Instagram video of a very bulked Centineo working hard at the gym. "SUPER PROUD of LEGEND @ncentineo for making moves and SMASHING SUPERHERO TRAINING," captions Meyers via People. Superhero indeed. Meyer's Instagram video captures the growing star doing a series of arm and chest exercises, including cable flys and reverse curls. 
When production of Centineo's new series was put on pause due to the pandemic, that didn't mean the actor got to take a break. E News shares that he works out "two hours every day".
It's not just the weight training that is helping him pack on the muscle
The actor's own Instagram shares a glimpse of how he fills those two hour workouts with not only weight training, but with rounds of kickboxing as well. Variation and heavy resistance will certainly help strengthen the muscles, but in order to fully understand how committed Centineo is to his new role, we have to look at his diet as well.
"It's a lot of eating," he says via Eat This, Not That. Adding, "You would think it's awesome, but it's like 6,000 calories a day. The average person is supposed to eat like 2,000 calories a day." On his own Instagram he also admits to pounding down the calories, saying, "I had 4 cheeseburgers and a coke for my pre-dinner ... and it's not even my cheat day. Don't tell @therock."
We're impressed by Centineo's commitment to making sure he's giving The Rock a bit of competition. We can only hope the series plot will be as well-defined as their twin six-packs will be.