Cereals That Are Actually Good For You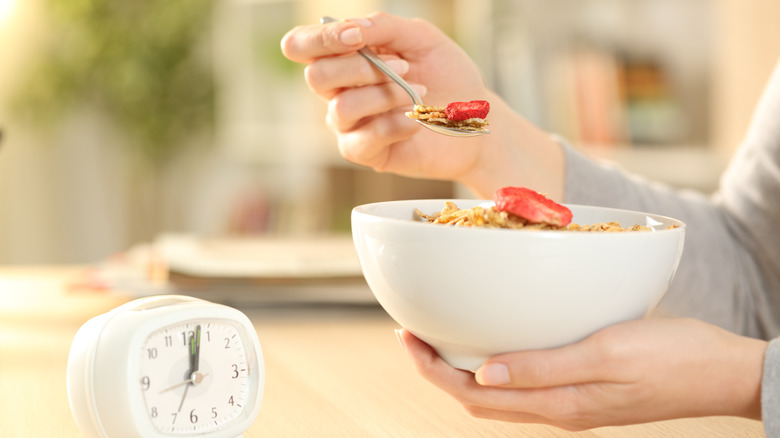 Shutterstock
Cereal is a quick and convenient breakfast that many people rely on to fill them up in the morning. But it's no secret that many options are loaded with sugar. To find a cereal that you can feel good about eating, it's important to pay attention to the ingredients.
"When hunting for a healthier cereal you need to look out for those that are higher in fiber and protein without a lot of added sugars or preservatives," Kara Landau, a New York City-based registered dietitian and founder at Uplift Food, told Men's Health. "And definitely don't be scared of fats if they come from good sources like nuts and seeds."
You can follow some basic guidelines when picking out cereal to keep it as healthy as possible. Stick to options that are made from whole grains like oats or quinoa and have less than 10 grams of sugar in the entire box. You should also get at least three grams of fiber and three grams of protein per serving. This will make sure you stay full and satisfied for a long time after eating.
Be creative with your cereal options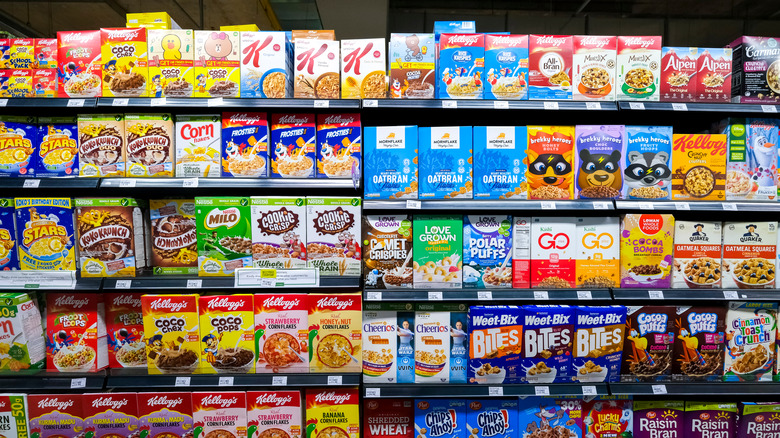 Shutterstock
Healthy cereal picks include more than bran flakes and whole-wheat squares. Plain oats are considered a cereal option, and are one of the healthiest ways to get your breakfast in (via Healthline). Muesli, which is a combination of oats, nuts, seeds, and dried fruit, is another healthy pick full of fiber, protein, and vitamins.
If you prefer a traditional boxed or bagged cereal, some grocery store picks are better than others. Kashi 7 Whole Grain Nuggets is a great option with seven grams of fiber, seven grams of protein, and only two grams of sugar per serving. Post Foods Grape Nuts are another dietician favorite because they're made with only four ingredients: whole-grain wheat flour, malted barley flour, salt, and dried yeast.
If you need a sweeter option, try Three Wishes Grain-Free Cereal. It contains only three grams of added sugar per serving and packs eight grams of protein and three grams of fiber (via Eat This, Not That!). Nature's Path Flax Plus Multibran Flakes has a little more sugar (five grams per serving) but boasts seven grams of fiber and five grams of protein in each cup. It also contains flaxseeds, which have omega-3 fatty acids that can help decrease blood pressure and improve cell function.